With Along the Razor's Edge being 2 years old now (Happy Birthday, Eska), I think it's time to announce something very cool. The War Eternal is getting some fancy hardbacks!
I've teamed up with Felix Ortiz and Shawn King once again to bring you some brand spanking new artwork for the books. The interiors have also received a big overhaul to make this hardback edition of Eska's story the prettiest yet. But don't worry, Eska is still a foul mouthed hellion.
The artwork is finished but the typography is still being worked on, but given that it's Eska's birthday, I wanted to share the new cover of Along the Razor's Edge with you all.
So here it is!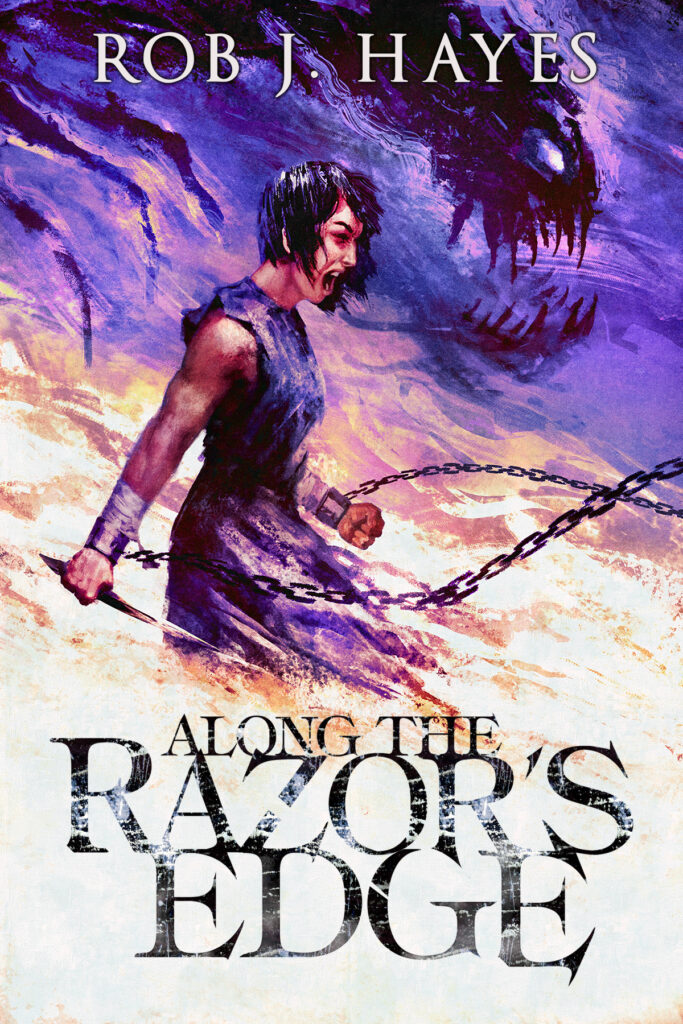 I don't have an official release date for the hardbacks yet, but rest assured they are coming very soon!
Along the Razor's Edge is the first book in The War Eternal series.
Sourcerer. Prisoner. Monster.
The war is over. Sixteen-year-old Eskara Helsene was a Sourcerer, a weapon for her empire. But she fought on the wrong side.
Now she is a prisoner serving out a life sentence in the mines of the Pit, where there are worse things than thieves and murderers in the darkness. Nightmarish demons from the Other World stalk the tunnels.
With no hope of survival, Eska must escape. But no one escapes the Pit.
Can she fight her way to freedom or will the darkness swallow her soul and her destiny?
Eska's war has only just begun.