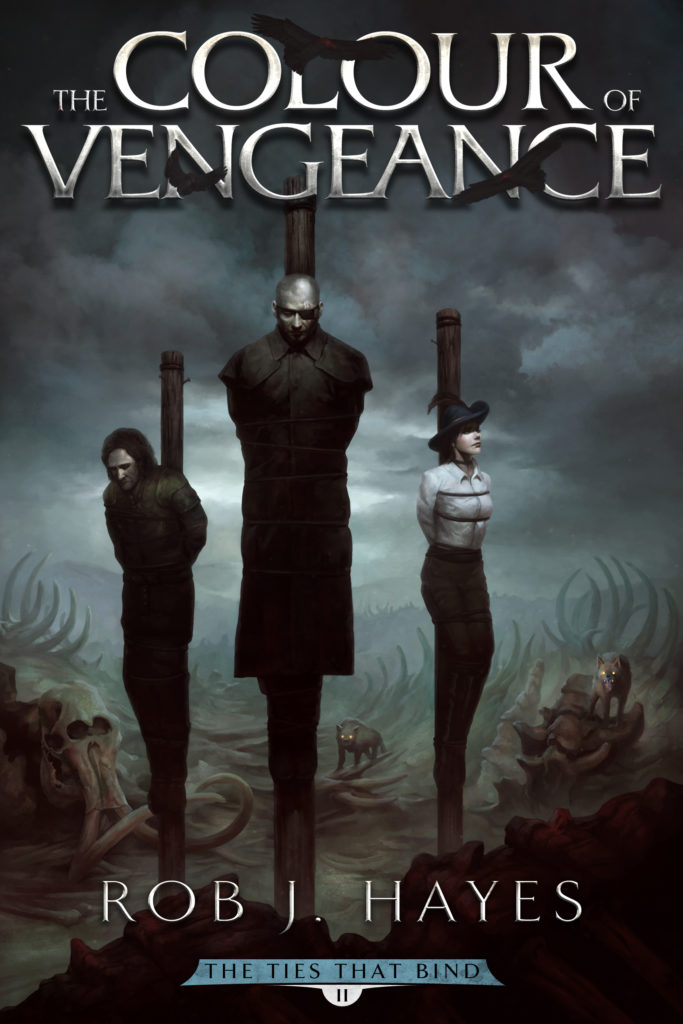 Available Now on Amazon and Kindle Unlimited
BEATEN, BATTERED AND DAMNED NEAR BROKEN, with a bounty on his head so large he's tempted to turn himself in, the Black Thorn finds himself on trial for the crime of being him. Despite the impending probability of death he has but one thought on his mind; taking revenge against the Arbiter who took his eye.
In order to carry out his vengeance Thorn must first escape Sarth and recruit a new crew, each one with their own designs on revenge.
Praise for The Colour of Vengeance
High acclaim: The Colour of Vengeance features in Fantasy Book Critic's top reads of 2013. See the lists at the Fantasy Book Critic website.
---
"The Color Of Vengeance is not simply a revenge saga, no more than The Lies of Locke Lamora is simply a story of thieves. It's much more than that and possibly the best fantasy book I've read so far in 2013."

Fantasy Book Critic (read the full review here)
---
"A fitting sequel. This book delivered on all the promises that the first book portended. A gritty narrative that leaves you wanting more…"
---
"Rob J Hayes has a bright future and I rate this up there with the best of my favourite authors."
---
"Good read, good characters and story line. Can't wait to read the next one! Rob J. Hayes is fast becoming my favourite author!"
---
"The characters are unbelievably wicked!! The female characters are so good!! The plot lines are extremely well constructed with just the right amount of complexity. I love the format of each characters doings being described individually."
---
"I think this was a perfect sequal to the first and the withdrawal of my favourite character made me wanting more, worth the 5 stars and would recommend this to any fantasy lover."