If you would like to be kept up to date with the upcoming lists, please subscribe to my newsletter by clicking this link. I don't send out letters too often, pretty much once a month when this list goes out… and occasionally if I release a book or something.
As always, this is not a comprehensive list, but only includes all the books I have heard about so far.
If you have a fantasy novel you are self publishing in November or beyond, let me know by filling out THIS FORM, and I shall add it to the page. There are but 3 requirements:
1) It must be a self published fantasy novel.
2) It must have a Goodreads page.
3) It must have a cover.
---
26th October – A Land of Never After (Curses of Never #1) by R.L. Davennor
All my life, I've dreamed of the sea.
Mermaids, stormy skies, daring adventures, pirates…it was little wonder I sprinted to the docks the moment I left the orphanage. Eager to begin my new life, I searched for a ship that would have me—and found a thief instead. I chased the bastard.
Now I'm trapped.
I'm told this place is Neverland, but everything I touch is dead or dying; what's left is hellbent on killing each other. Monsters lurk around every corner, and everyone I meet hides a damning secret. I'm thrust in the middle of an ancient feud, and seemingly, the only one interested in unraveling the curse that plagues us.
Neverland is my home now. Until it's done with me?
It will never let go.
---
29th October – Rebel's Creed (The Lawful Times #2) by Daniel B. Greene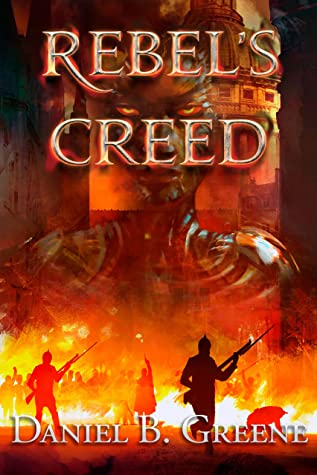 With one simple myth, nations burned. Under the Almighty, an empire has been forged, bringing peace to the once-divided continent. But now, a spark of truth threatens to ignite the religion of lies. Chapman unknowingly brought the Seventh Precinct to their demise. Now Officer Holden Sanders, known throughout the Capital City as the survivor, seeks the truth of how so many he held dear were slaughtered. But when it comes to light his former mentor might still draw breath, the Officer of God is forced to wage war against the Almighty itself.
---
1st November – The Lament of Death by Maria Vermisoglou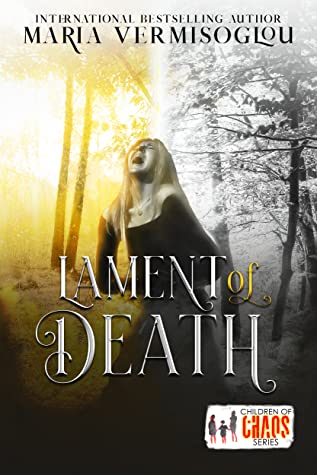 My name is Kyara, and I am a banshee.
My job? Bringing the dead to the other side.
I expected to become a healer…
…But fate bestowed me with a curse.
Cause, yeah. Being a Banshee is a curse.
I'm hated by my friends and family, and I'm kind of stuck in the Realm of Silver, the last place I want to be.
But if I don't accept my job and take souls to their next stop, well, things will get bad fast. The wicked ones will drown the world in darkness, while the rest? I don't even want to know.
What I really want is to gather the strength I need to become who I want to be.
Is it even possible to do my job with all this pressure from… everybody?
---
1st November – Town Under (The System Apocalypse: Australia #1) by Tao Wong & K.T. Hanna
Urban Fantasy, LitRPG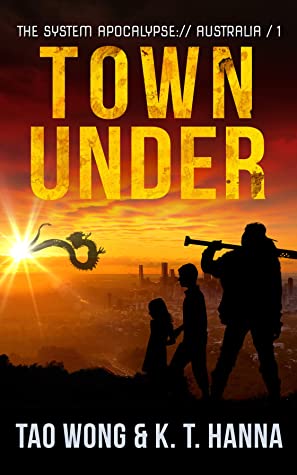 What's worse than Australian wildlife? Mutated Australian wildlife.
The System Apocalypse has come to Australia, altering native organisms and importing even more menacing creatures to the most dangerous continent on Earth. For Kira Kent, plant biologist, the System arrives while she's pulling an all nighter at work with her pair of kids in tow.
Now, instead of mundane parental concerns like childcare and paying the bills, she's got to figure out how to survive a world where already deadly flora and fauna have grown even more perilous – all while dealing with the minutiae of the System's pesky blue screens and Levels and somehow putting together a community of survivors to forge a safe zone to shelter her son and daughter.
It almost makes her miss the PTA fundraising sales. Almost.
---
2nd November – Reaper (Cradle #10) by Will Wight
Epic Fantasy, Progression/Cultivation
Sacred Valley has been saved…at least, what's left of it.
With his home finally secure, Lindon delves deep into the ancient labyrinth, seeking long-lost Soulsmithing knowledge and the secret to destroying the Dreadgods. Monarchs plot against him and against each other, unaware of the threats gathering in realms beyond.
Far above Lindon and the Monarchs and the Dreadgods, another war is waged. Suriel and the Abidan clash against the Mad King and his forces in a battle for the fate of many worlds.
And if it is lost, Cradle will be destroyed.
---
3rd November – The Mercenary and the Mage (Complete Series) by Selina R. Gonzalez
Sword & Sorcery, Romance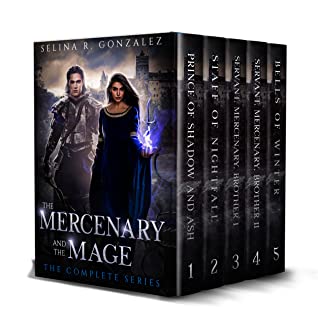 Mercenary-turned-lord Regulus and mage-in-hiding Adelaide struggle to make a relationship work despite societal disapproval and a sorcerer bent on destruction and conquest—even if he has to go through Regulus and Adelaide to achieve his goals. Learn more about Regulus' suave and loyal best friend, Dresden Jakobs, in his prequel and companion novellas, and enjoy a cozy winter holiday story from the perspective of Regulus' earnest squire, Harold.
---
3rd November – The Chrysalis Key (The Travellers #1) by Ektaa Bali
Epic Fantasy, YA
In the summer of 1999 in the unassuming Brisbane town of Breakfast Creek, five teenagers find themselves up against a demonic General of Darkness.
Henry, Mel, Julia, Hugh and Aiden never expected their detention to result in the execution of their school principal.
All of a sudden they are on the run from a demonic General with a penchant for collecting children.
Chrysalis school has slept for 50 years. But now she's ready to awaken.
The course of their lives has is going to change forever.
Five teenagers. Three magical schools. A secret family curse. A tale of epic proportions that you'll never forget.
---
4th November – Mortal Secrets (Realms Unleashed: Red Angel #1) by Isa Medina
Broke, blacklisted, and keeping secrets—the deadly kind.
Name? Ana Calliope Holt. Occupation? Demon vermin hunter. Status in the human magic community? Rock bottom, basement level.
And for a half-angel, that's quite a feat.
I don't mind it—the less anyone pays me any attention, the better. Because if anyone in the mortal, angelic, or demonic realms learns I'm the reincarnation of the Red Angel, an ancient weapon that can end immortal lives, I'll be the hunted instead of doing the hunting.
So, when rumors about my existence begin to circulate, I must cover up my tracks, no matter what.
Unfortunately, when you're already scraping the bottom of the barrel, the only help you find is the one you probably don't want. Like Zel, an angel much more infuriating than he's useful. Or the magical black market, where backstabbing is more of a competitive sport than a hobby.
But the way I see it, once you're down this deep into a hole, things can only look up.
…Right?
---
5th November – Naiya's Wish (Elisabeth and Edvard's World #3) by Astrid V.J.
A Naiad makes an impossible wish, sending a ripple of effect through the land and binding to her magic the people from the nearby mill, and the village beyond. Unexpected twists of fate tie Naiya to Hilda, the miller's unhappy wife and, Amina, the baker's youngest daughter.
Amina is flung into a daring adventure when Naiya's wish ensnares the love of Amina's life. Can she find a way to save Phillip from the watery depths? And what will she have to sacrifice to do so?
Embark on a magical adventure of daring, determination, and heartbreak. Be enchanted by this retelling of the Grimm Brothers' lesser-known tale, The Nixie of the Mill-pond.
---
5th November – A Bitter Drink by Azalea Forrest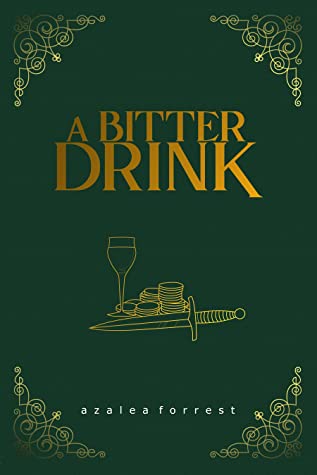 As the center of trade for the four major races, Bisia is the perfect city for a Dahlseid—a young race of plant folk—like Rowan to experience whatever his heart desires, and his position as ambassador for the Dahlsia makes affording those desires easy. But when he overhears a plot of treason against his people, all of that could end.
But will it?
My people can take care of themselves, Rowan thinks. The humans will give up once they realize the Dahlsia have nothing of value. Because all humans want is gold, right?
They'll be just fine.
---
5th November – Gold Glamour's Ghost by Neil Adam Ray
Epic Fantasy, Urban Fantasy, Sword & Sorcery
A legendary gunslinger returns, bringing his mythic revolvers and a host of eldritch magic back to the Wild West.

Carter Quinn might be Tarnation's premiere scoundrel, charlatan, and snake oil salesman, but at least each of his overpriced promises of false hope comes with a good story pegged to it. All the man claiming to be Lucas Linden offers with his lies is a brief dance at the end of a short rope.

After studying the art of the scam for decades, Quinn knows a fraud when he sees one. Sure, the legendary gunslinger's revolvers weigh down the stranger's belt and he's got the folk hero's signature smile stretched across his face, but the real Lucas Linden disappeared thirty years ago. For him to come back after so long without a single wrinkle or gray hair, he'd need a hell of a lot more than a healthy diet—he'd need the kind of magic that only exists in stories more outlandish than those of Lucas Linden himself.

The fake Lucas Linden seems harmless at first, but when he appoints himself sheriff and claims to have discovered enough gold to reanimate the dried-up mining town, the simple townsfolk fall for the con hook, line, and sinker. They feed off the fervor of the lawless, godless hangings, growing more manic by the day, and it falls on Quinn and his soft-headed sidekick, Ron Chesterfield, to stop the grinning ghost before his festering evil consumes Tarnation and spreads its black tendrils to the rest of the world.
---
5th November – Nox (The Dark Between #2) by Rae Else
Urban Fantasy, YA, Romance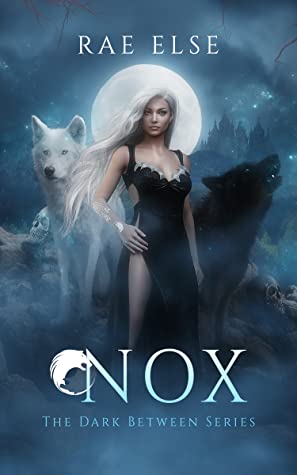 The clans, covens, and courts will be unified once the race that was cloven is too.
Jess escaped the Triodia Penitentiary and slew her uncle, Lorenzo, the Remus Alpha. Although she is free, she isn't at peace. The death omen, the Sidhe, who called to her in the Between haunts her.
The Enodia Coven, who Jess shelters with, would have her claim the Rem Alphahood. By familial and slayer rights, it belongs to her. Why then does she feel an affinity with the rival Rom Clan?
As Jess struggles to work out where she belongs in the para world, the mysteries surrounding her continue to grow. Will the truth, the para officer Matteo holds, set her free? Or is the vamp, Rune, the key to finding where she fits in?
Contrarily, what if the truth doesn't set Jess free? What if, instead, it steals her future?
---
8th November – Bastion (Immortal Great Souls #1) by Phil Tucker
Epic Fantasy, Progression/Cultivation
Scorio will rise from the ashes to conquer the ten layers of hell.
Reborn without memories, Scorio learns that he is a Great Soul, a legendary defender of the ancient city of Bastion. That within the hallowed halls of the Academy and under the stern eyes of the underworld's greatest instructors he will enjoy enormous privilege, rediscover unique and wondrous powers, and one day return to the millennium-old battle against their infernal foes.
Until he is betrayed. Singled out and sentenced to die for crimes he can't remember, Scorio is hurled to his doom—and forgotten.
But from even the dimmest spark an inferno may one day rage.
Clawing his way back from oblivion, Scorio vows to return to the Academy at any cost. To emerge from the ruins and within those golden walls defeat his elite classmates in a quest to ascend the ranks and change the course of history. For only then will he learn about his forgotten past, and why his enemies have rightly feared him since the day he was reborn.
---
11th November – Temple Captain (Power Ascending #3) by Paul J. Bennett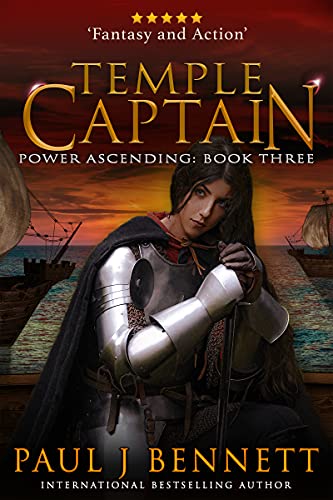 She's exactly where she's meant to be… now if she only knew why?
Charlaine gained a reputation for accomplishing the impossible after successfully repelling a sea-borne invasion.
Now, newly promoted to Temple Captain, she travels to the northern coast of the Petty Kingdoms, where she discovers a threat to the very church she holds so dear.
And then there's Danica's new command…
---
16th November – The Relics of Illayan by Kathryn Knowles
Epic Fantasy, Sword & Sorcery
In the stillness, a power wakes
Caerlon is a kingdom where the power of Resonance has long been bound to a single bloodline, a single all-powerful ruler. Now, for the first time in centuries, the magic has been divided.

On the night of the new king's coronation, something causes his magic to fracture, and Catanya, a young woman living on the outskirts of Caerlon discovers the long-kept secret of her connection to the throne.

Driven mad by his lust for power, King Cadyan sends his soldiers to hunt her down. He is determined to reclaim his birthright and uncover the truth about the legendary Relics of Illayan, which could hold the key to eternal power and immortality.

On the run, terrified and alone, Catanya must decide how—or even if—she can wield the magic of Caerlon to protect herself and save everyone she loves.
---
16th November – Iron (The Queen & The Assassin #1) by Lisette Marshall
Romantic Fantasy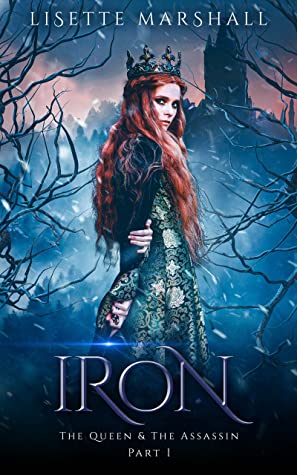 The Queen

Two years ago she poisoned her violent husband. Now Tamar, Queen of Redwood, rules her kingdom on her own, with an iron fist and a closely guarded heart. Surrounded by scheming nobles, she can never afford to lose control of her court – or of herself. But when an infuriatingly handsome assassin breaks into her room one night, her careful web of authority shatters at once.

The Assassin

Raised in the treacherous Taavi Empire, Runo knows every rule of survival. Don't love, don't get attached. Kill, and live. His newest target may wear a crown, but thanks to a traitor offering him an easy way into her rooms, even the Iron Queen of Redwood will have to make peace with her mortality soon. Except that Tamar turns out to be everything but the easy prey Runo assumed…

A Dangerous Alliance

But as they play their deadly game of survival, a far greater danger looms. With a nameless traitor now out for both their lives, the queen and the assassin have no choice but to close an uncertain alliance. And as shadows of the past draw them deeper and deeper into a tangle of deceit, sizzling hate turns into something much more dangerous…
---
18th November – With Dagger and Song (Curse of the Cyren Queen #2) by Helen Scheuerer
An empty crown. A perilous journey.
Will she answer when darkness calls?
Against all odds, Roh survived the harrowing Queen's Tournament, but now something far deadlier awaits her: a formidable quest for the three magic birthstones of Saddoriel.
The gems have been scattered across the realms – and only when Roh retrieves them can she take her place as queen. But surrounded by hostile companions and tormented by the dangerous secret she carries, Roh begins to realise that the pursuit of power may prove more destructive than she ever imagined.
Nothing can prepare her for the nightmares that fester in the shadows of Akoris, a fanatical cyren territory, or the twisted games of its cunning leader…
Can Roh win the first birthstone without sacrificing everything she holds dear – and without losing herself?
---
18th November – A Verdant Field for Fools (The Dryad's Crown #4) by David Hopkins
Epic Fantasy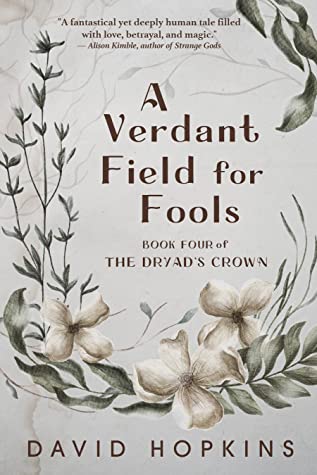 Silbrey finds herself in a leadership position she did not seek, while Gydan seeks allies in a city that holds many painful memories for her.
War looms! Everything builds to a startling turn of events in this epic story about a woman with a strange connection to the natural world.
---
19th November – Dawn of the Sphere (The Sphere Saga #2) by Jay S. Willis
Thousands of years ago, magic ruled their land. When the mightiest among them rise up, will they bring peace… or rain down destruction?
Axamar Sulvastra discovered his powers on the day his brother died. Instead of saving a life, his accidental outburst robbed him of something truly precious. And now he fears the Red Rage pumping through his veins could either free the world or send it to its doom.
Working hard to control his abilities at the Academy of Arcane Studies, Axamar quickly bonds with two other gifted and potent mages. But as jealousies erupt and unchecked power festers, their irreparable discord could cost them everything when a devastating plague threatens to ravage the planet.
Can Axamar unite The Three to repair the realm before all life is obliterated?
---
23rd November – The Trials of Ascension (The Frostmarked Chronicles #2) by Brendan Noble
Epic Fantasy, Sword & Sorcery, YA
Salvation does not come without sacrifice.
Rise. Otylia will never forget the betrayer's blade slicing across her throat. Nor will she forgive.
Trapped by Weles in the underworld of Nawia, she is further from Wacław and Dziewanna than ever. The Trials of Ascension are Otylia's only hope to escape her father's grasp, but is she ready to pay the price of immortality?
Fall. Wacław would do anything to get Otylia back. But no demon has ever entered Nawia's paradise.
Marching west with the nomadic clans, Wacław senses the darkness inside him growing with his power. As Marzanna threatens his hopes of saving both Otylia and his tribe, will he surrender to the demon's call or resist as the world he knows burns before him?
---
23rd November – The Menocht Loop by Lorne Ryburn AKA caerulex
Epic Fantasy, Urban Fantasy, Grimdark, Sci-Fantasy, Progression/Cultivation
Ian Dunai thought he was powerless.
He's not alone: only a small percent of the population have high enough affinities to perform magic. But in the eyes of his father's gifted family, Ian's impotence is a disgrace—and the stain of his mother's common blood.
But on one fateful day, Ian awakens not in his college dorm but in the middle of the ocean on an old dinghy. Reaching land is the least of his problems as he encounters risen skeletons, tortured captives, and a shoreside city in the throes of contagion.
Ian doesn't last very long without magic. But death isn't the end: Ian wakes back up on the dinghy and relives the day again…and again…and again.
As Ian investigates the purpose of the loop and a way to escape, he begins to realize that he might be more powerful than anyone—especially himself—ever imagined.
---
25th November – The Hunted (Nathaniel Rane #2) by Mike Morris
Epic Fantasy, Sword & Sorcery
MEET NATHANIEL RANE.

ONCE HE WAS A WAR HERO. NOW HE HAS A PRICE ON HIS HEAD.

Nathaniel Rane and his fellow soldiers in the fabled Legion Of Swords used outlawed magic to become faster, stronger and all but impossible to kill. But those powers come with a terrible price — the Legionnaires are turning into monsters far more evil than anything Rane has ever fought before. Now, he must find a cure before he too becomes evil.

But the Inquisition pursue Rane relentlessly, offering a reward of ten thousand gold pieces to anyone who will turn him in — and death by burning to any that offer succor. To escape, he must travel across demon infested lands and reach a city where his past waits for him with a bloodied sword.

Hunted by holy warriors, demons and monsters, can Rane survive long enough to save himself?
---
29th November – Voyage of the Banshees by H J Turner
Horror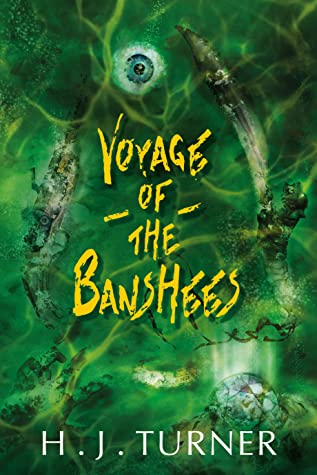 THE TIGRESS OF THE CHROMA SEA HAS KILLED MY SON. I WILL KILL HER.
On the drab island of Robberts Town, Dea has lived an uneventful colonial life for twenty years. But after an attack by a notorious pirate and its devastating consequences, Dea takes what is left of her life into her own hands, and vows revenge.
Guided by seemingly clairvoyant dreams, Dea ventures into the seas alongside a crew of fierce seawomen and their leader, the enigmatic Quartz. Her want for revenge will see them all pushed to their limits, taking them to one of the most dangerous and dark places the Chroma Sea has to offer – the insidious Isle of Eyes – and lay bare for Dea the inadequacies of her life even before its recent tragedy.
---
30th November – The Ravyn's Words (The Citadel #0.5) by Rowena Andrews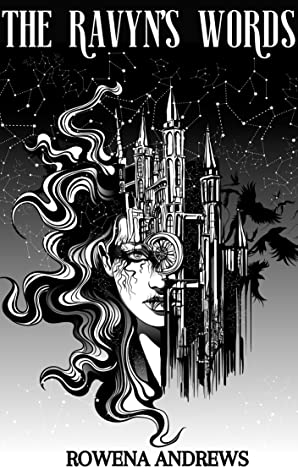 Fate belongs to the Gods. They Weave it. Sing it. Harvest it.
Ravyn was born between life and death, free of the weave of fate. She dreams of distant places and grand deeds far from the eyes of the Gods that she refuses to believe in.
Eleyn is thrice-sworn to the Gods, marked for death and cursed with the knowledge that the Gods are stirring and what that will mean for the world she will leave behind. Unless she can change things, and that means twisting the weave of fate.
But fate is a dangerous thing, especially when it is stolen from the Gods.
---
And if you like these lists, please consider joining my Patreon for exclusive content and lots more.