If you would like to be kept up to date with the upcoming lists, please subscribe to my newsletter by clicking this link. I don't send out letters too often, pretty much once a month when this list goes out… and occasionally if I release a book or something.
As always, this is not a comprehensive list, but only includes all the books I have heard about so far.
If you have a fantasy novel you are self publishing in October or beyond, let me know by filling out THIS FORM, and I shall add it to the page. There are but 3 requirements:
1) It must be a self published fantasy novel.
2) It must have a Goodreads page.
3) It must have a cover.
1st October – A Reign of Heavenly Fire (The Epic of Egaisha #2) by Jorden Darrett
Epic Fantasy, Progression/Cultivation
The battle at Tsuisaka is won, but the fate of the Republic still lies in the hands of the Empress. Sen races to take position as High Lord of Forgery, breaking his enemies and forcing them to kneel while he fights for belief in his own cause.
Ira fears his curse of sickliness has made him useless. He must recover in a foreign land, ignorant to the fate of his siblings while hoping for their return.
Aiya continues to protect. Disturbed by her own vulnerability, she won't rest until she's strong enough to keep Johori's fate from everyone she loves, and perhaps take on the Empress herself.
The Republic sways on shaky grounds. The looming threat of the Empress draws ever nearer. Each must hold to their resolve, and force their way down their paths, perhaps dragging down any who are with them.
1st October – The Crown of Omens (The Blood and Steel Saga #0.5) by E J Doble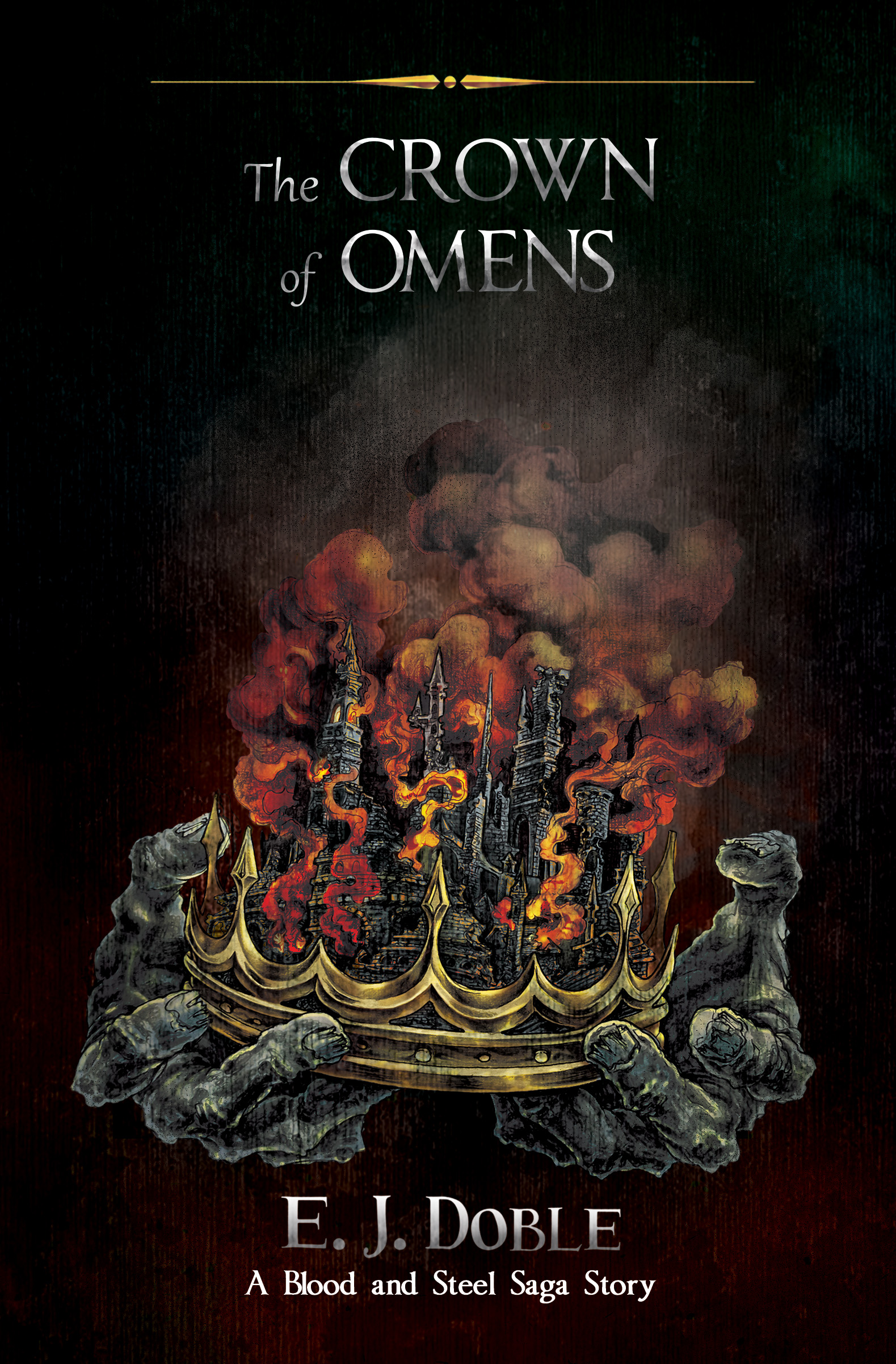 On the churning waves of the Icebreaker Sea, black-masted galleons appear at the walls of Casantri's harbour under the cover of night. The palace keep looms large against the moon; the quiet city streets lie still and peaceful.
And then thunder cracks and cannon fire sets the harbour ablaze, as the greatest nation the world has known crumbles before them in the dark, besieged by an enemy on the hunt for revenge.
Tarraz, the ancient foe and former colony of Provenci, have amassed power under a mysterious new leader and make plans for a coming war. A war of gods and men alike, that will tear the world apart at its seams and bring a wave of suffering to thousands.
And it is a war that begins, when a pale figure slips ashore that fateful night, in search of a broken redemption and the famed Crown of Omens.
For the end of the world had come, and the ruin of man will follow…
1st October – Apocalypse Grit (System Apocalypse: Relentless #3) by Tao Wong andCraig Hamilton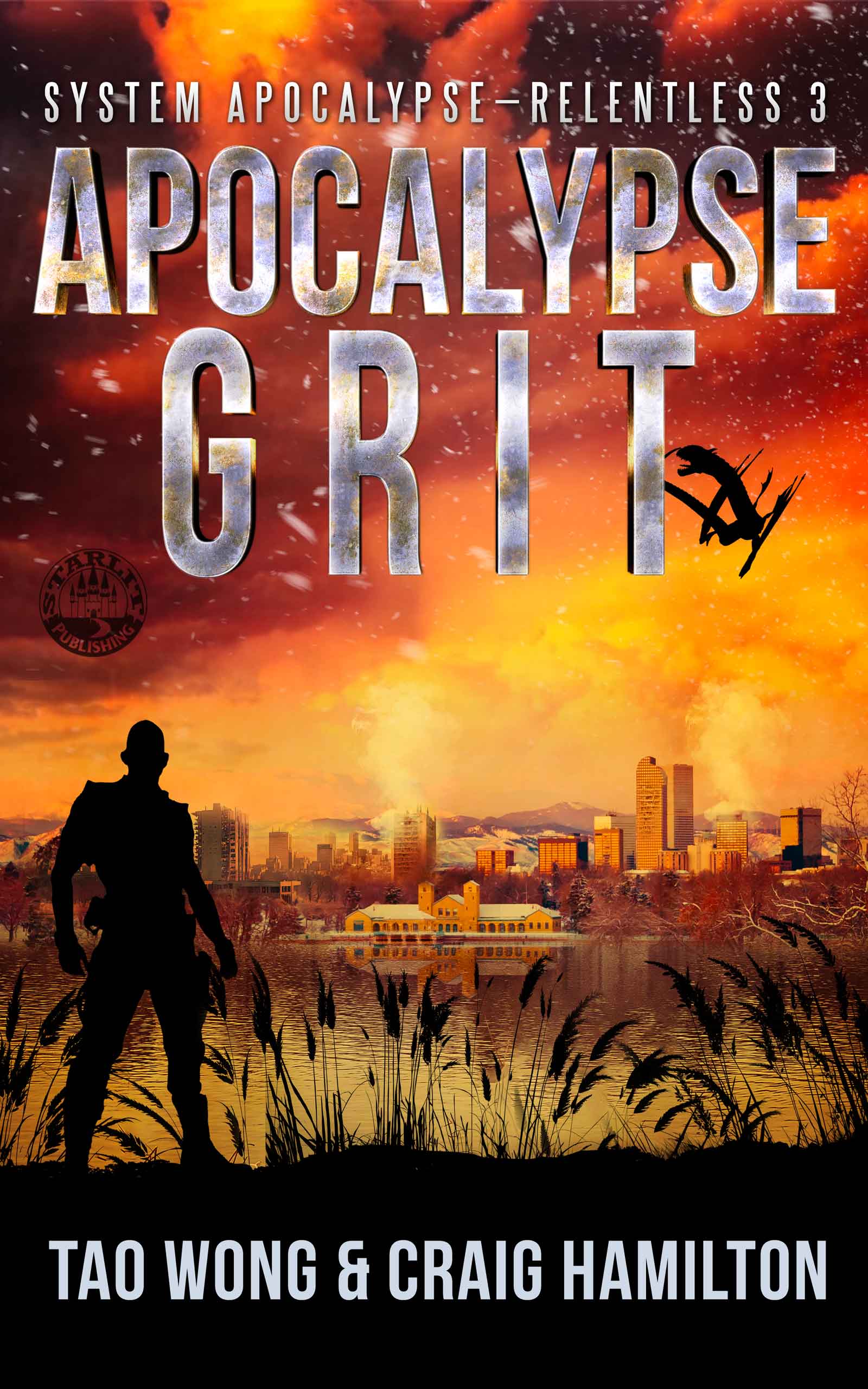 Settling scores for profit and power The land rush is over. With just a few open stakes remaining two years after the System's arrival on Earth, the incoming alien groups turn on each other in a cutthroat struggle for dominance. These conflicts are ripe opportunities for bold adventurers and bounty hunter Hal Mason isn't one to miss his chance. When a trade dispute between two powerful Galactic factions escalates into open warfare, Mason plunges headfirst into the fray. Hal soon discovers that he's not the only hunter seeking to temper his strength in the forge of combat. In this crucible against more experienced killers, winner takes all. And in the System, all means a lot more than just his life. Apocalypse Grit is the third book in the System Relentless series. Set in the same universe as Tao Wong's bestselling post-apocalyptic LitRPG, The System Apocalypse , it's another glimpse into what humanity will do when the chips are down and the monsters are crawling from the shadows.
3rd October – Ethereal Malignance (The Ethereal Infestance #1) by D.P. Vaughan
Meet John Wedgewood, a misunderstood loner, who's always been on the fringes of society. His life takes an unexpected turn when his only friend reveals a chilling secret: their city is overrun by 'ethereal beings'—terrifying entities that possess bodies to blend in unnoticed.
Faced with a life-altering choice, John can either continue his life of quiet desperation or risk everything to save a stranger from the clutches of these ethereal beings. His decision propels him into a relentless chase through the city's hostile streets under the cover of darkness.
In a city that transforms into a hunting ground at sundown, John, who has nothing—no car, no resources, no fighting skills—must rely solely on his wits and courage. With the ethereal beings always just a few steps behind.
3rd October – Reign of Demons (War of the Last Day #3) by Karim Soliman
Epic Fantasy, Sword & Sorcery
The invincible Ogonians keep taking every city and castle in Gorania by storm.
The last obstacle standing between them and their promised paradise is the mighty fortress of Karun, the very stronghold Nardine has been intent on capturing. But as the tension rises between her, her disgruntled vassals, and her untrustworthy Skandivian allies, the last Queen of Bermania has to rally her people before she might worry about racing the Cursed Army to her new base.
Halgrim and Zahra must find a way out of the soon-to-be-doomed city of Inabol if they wish to continue their impossible journey to the Frozen Cave. In the west, Frankil and his new band follow the Wandering Seer on a mysterious mission. And far in the east, Leila finds herself in a tricky position, where she has to decide which Goranian faction is going to live and which is going to perish.
Every battle, every sacrifice, every decision, every mistake; all lead to the most decisive showdown since the dawn of this world. A showdown that might mark the end of the era of humans and declare the beginning of a new reign.
The reign of demons.
3rd October – Familiars & Foes (Tale of Tales #3) by Nikola Stefan
Epic Fantasy, Grimdark, Sword & Sorcery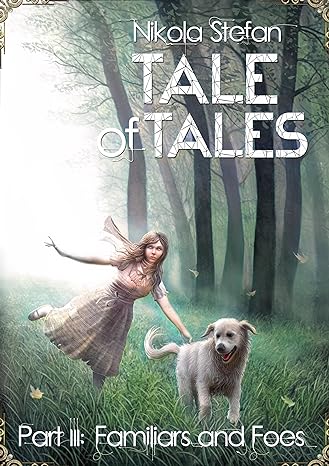 Who are the true allies, and who are the enemies? A group of adventurers is on the brink of destruction, and the party members have some hard decisions to make.
A tale of folk fairytales and myths, of swords and sorcery and mythical beings – a unique story of dark times and unsung heroes who may light your way.
The dragon inside awakens only when the direst of ages come – in some peaceful time one could spend a whole life without its ever awakening. Alas, we do not live in such a time…
7th October – Terra (Tales of Tempus) by E. Solofoni
Grimdark, Sword & Sorcery, YA, Steampunk, Romance
The sun of Tempus sets for the final time. Stars erupt. Meteors fall. Evil reigns. And Agnus' war has only just begun.
In the walls of Magia, the blemished are sent to die for the benefit of the perishing world. There, a blemished slave girl suffers under the deranged hands of her guardian. But she holds onto a hope that not even the dark perversions of Magia can corrupt. As she becomes entangled in the plans of the mysterious Agnus Dayton, she begins to question whether she is really capable of rising above the nature of man and meeting Agnus' lofty ideals.
Are Agnus' plans for good or evil?
10th October – However Many Must Die (The Blood Scouts #1) by Phil Williams
Wild Wish was trained to do one thing: kill.
Saved from a lonely backwater existence by a global war, Wish couldn't believe her luck when she got into the Blood Scouts. Now she gets to share tents with an all-female platoon of night-stalking, giant-slaying, boat-sinking, battle-swaying legends in the making.
The problem is, they keep dying.
And they've been given their worst assignment yet.
The enemy Dread Corps are combining magics deep within the nightmare lands of Low Slane, to unleash a weapon that could sway the entire war. It's up to the Blood Scouts to stop them – with a journey that gets more dangerous with every step.
Far behind enemy lines, death hangs in the air. Monsters lurk around every corner.
Are Wish's skills – and positive attitude – enough to keep her Blood Scouts alive?
Or will the cost of survival finally break her?
10th October – Scars of Fire (Dragon-Mage #2) by Raina Nightingale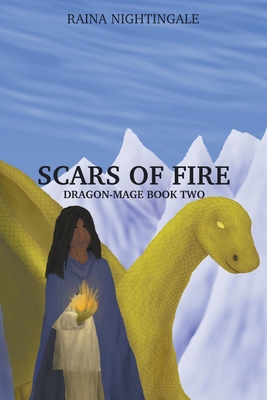 BEFORE SHE CAN FACE THE NIGHTMARE AND SURVIVE, CAMILLA MUST FACE HER OWN FLAWS.
Camilla's goals are simple. Get her brother safe. Rescue her Mom. Destroy the Wizard-King. Even though everyone thinks the last two are impossible, she and Radiance know they can do it. She has already used the power of the Heartfire to do the impossible: free a dragon from undead slavery to the Nightmare. But doing so has changed her, in ways visible and invisible, and some of those changes terrify her. What does it mean to be herself when she is part of the Heartfire?
So when Nelexi, a dragon god whose power comes from the Heartfire, appears in her life, all Camilla wants is to get away from her. But her desperate flight from the things she can't face yet places her brother in danger and brings about an unexpected tragedy, forcing her to confront the ways in which she has violated her own values – or succumb to the Nightmare.
Her own guilt could destroy her.
10th October – Shadows in Amber (The Crystal Halls #1) by Thomas K. Carpenter
The two major clans of the Undercity, Razor and Drops, are at a fragile peace after decades of conflict .
When Pandora is sent to the Undercity to infiltrate the clans and uncover the source of the faez crystals—unusual gemstones that give Undercity warriors magical abilities allowing them to run up walls or move heavy object with a gesture—she joins the Drops clan after saving the life of its warleader.
Kuma Santos, son of Razor's clan leader, has been training to be a warrior of the Undercity his entire life, but his lineage creates expectations that make him a target for his rivals.
Tensions rise between the clans as young warriors clash on neutral ground to uphold their honor bound ways, bringing together Kuma and Pandora who discover an inconvenient attraction. Conflict turns violent as rumors of a spy send waves of distrust through both clans. With storm clouds on the horizon and control of the Undercity—and the faez crystal trade—at stake, it'll only take one spark to trigger the war.
10th October – Oksy, Come Home by Phil Williams
She came to make a difference, if only they'd let her…
Sniper Oksy hasn't found her place in the army yet. She knows she's good – maybe even the best – but Command won't even give her a gun.
In fact, they mostly want to blame her for everything that goes wrong.
After the latest disaster behind enemy lines, she's being reassigned to the harrowing trenches, under the threat of ogres, mages and tentacles. How can she convince them to let her fight? How can she prove she belongs here – and not in the miserable home she left behind?
10th October – Fogbound (Echoes of Oniro #1) by N.J. Alexander
Epic Fantasy, Sword & Sorcery
Brave the Fog. Embrace Another Self.
When war descends upon the nation of Entervia, history teacher Zercien Volnaire is thrust into a battle for both his homeland and his own mind.
Ankarth, the neighboring country to the north, has invaded Entervia to remove King Durnan from the throne. As the Entervian army scours the capital for soldiers, Zercien discovers a long-dead legendary hero can control his mind at will. While he fights to keep his curse a secret and maintain his autonomy, the meddlesome hero has other plans.
Under possession, Zercien is consumed within an omnipresent fog and takes on the hero's persona at the cost of his own. But his power often summons a nightmarish faceless figure only he can see that stalks his waking world.
Zercien's newfound abilities earn him renown in Entervia's army, but when he faces an ancient magic long thought destroyed, he and a small band are tasked with one last desperate mission for reinforcements. However, Zercien fears the key to Entervia's victory lies in embracing his loathsome alter ego, and before this war's end, he may have none of his identity left to sacrifice.
12th October – Bloodfeather Lullaby (Blood Song #1) by Amber L. Werner
Epic Fantasy, Sword & Sorcery, Romance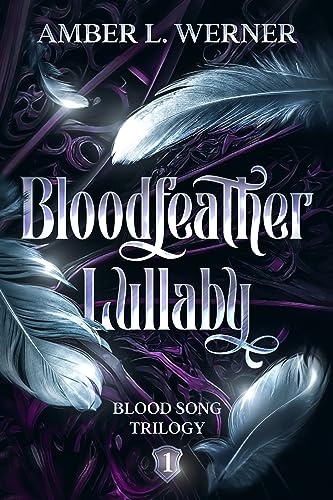 When a map leads to a hidden city brimming with strange magic, how many secrets will they unveil…
Violet longs for an adventurous life. After she learns her aunt Lark is missing, she volunteers to save her. With only an injured falcon and a crude map to follow, she sets off into uncharted waters. Disaster compels her to seek aid from a stranger, but his hidden motives soon become impossible to ignore.
Nox may be the only one who suspects the evil forces formerly plaguing Dracwood are still festering. Along with his bonded cat, he joins the search for Lark. It's not long before the hunter becomes the hunted. A beguiling beauty may hold the key to his captivity, but only if he wins the deadly game he's forced to play.
Ryon lives in service to the gods, desperate to right a wrong with the rare magic they wield. One day they gift him an impossible treasure and present him with a riddle. When the answer leads to unexpected danger, will he have the courage to face it?
Can they survive sailing into the unknown, or will the journey be their doom…
13th October – The High Seer (Darkling Souls #1) by Alex Bree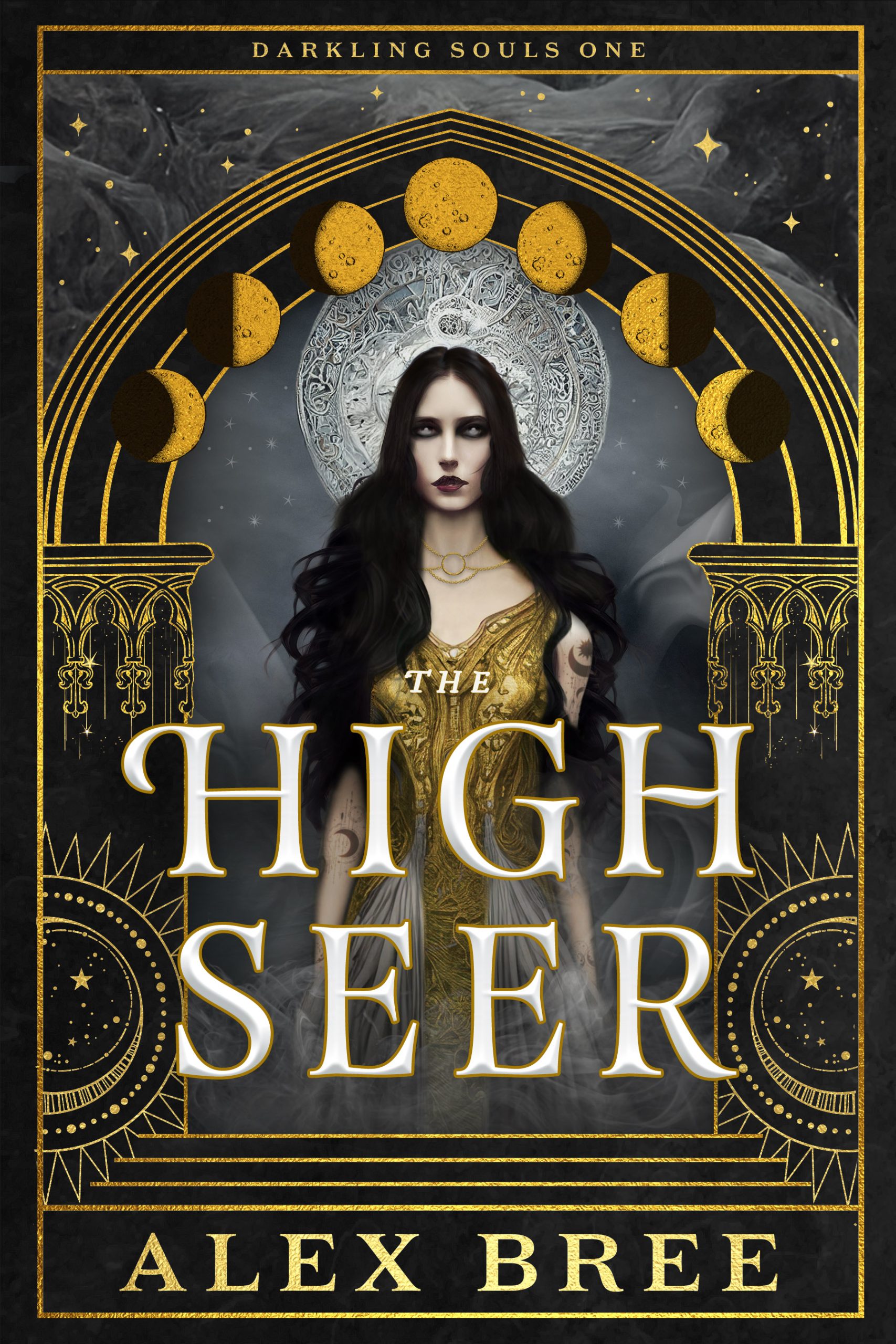 For years, High Seer Aurienne has lived with a single haunting truth—her visions will not save her people from the prophesied apocalyptic war that's always haunted her nightmares. That all changes the day blacksmith Theo saves her life. She foresees Theo's destiny to gather the continent's five warring nations to stand against the invading forces. Suffering the soul-rending consequences of spirit necromancy, Aurienne finds herself fighting to survive a deadly web of assassination attempts, mind-shattering visions, and ruinous betrayal.
Theo cannot refuse when Aurienne asks for his help to save their people. He travels the length of the continent facing timeworn superstitions coming to life as he asks neighboring nations to join their cause. Refusing to let down the woman he is falling in love with—even though the fates whisper she will never love him back—he assembles an army of rebels fighting to retain their humanity as the corrupted magic of the land transforms them into the monsters of legend.
Saving the world does not come without cost. Standing against the conquering emperor, backed by his bloodthirsty goddess and moon-cursed army, Aurienne and Theo must decide whether to unleash forces more monstrous than the enemy they're fighting against.
13th October – The Erstwhile Tyler Kyle by Steve Hugh Westenra
Tyler Kyle doesn't believe in monsters.
A washed-up thirty-year-old actor and reluctant cryptid investigator, Tyler is used to playing the Scully to his best friend Josh's Mulder on their stupidly popular YouTube channel. But when Tyler receives previously unseen footage of the B movie bombshell mother who abandoned him eighteen years ago—footage linked to an isolated island in the Canadian wilderness—the mystery is one conspiracy he's determined to investigate. The fact that following the scent gives Tyler an excuse to run away from the "straight" Josh, whom he drunkenly made out with, is just the cherry on the shit sundae.
But Echo Island isn't what it seems. Its eerily scenic veneer hides a twisted secret buried in its roots as a gay conversion camp, and as Tyler retraces his mother's footsteps, he discovers a supernatural connection between the residents and the island—one they seem to think Tyler and his mother share.
Even worse, the footage of Tyler's mom came from someone on the island–a stalker whose obsessive fascination with both Tyler and Josh is about to make Tyler wish he hadn't gone this one alone. Puppeteered by his stalker, searching for his mother, and debating whether it's possible to queerbait yourself, Tyler comes to realize that it doesn't matter so much whether you believe in monsters, if they believe in you.
13th October – Tales From Across the Domains ANTHOLOGY (The Cruel Gods) by Trudie Skies
Apostates, misfits, rebels, and sinners. What do they have in common? They all desire freedom to choose their own path in defiance of the gods who own their souls.
From an underwater domed city to perilous jungles, volcanic cabaret theaters, mushroom forests, and beyond, travel across twelve unique domains and learn of mortal life under the gods' watchful eyes. Your journey begins in Chime, a steam-powered city that connects each domain through a magical portal that changes at the turn of the hour.
Wardens are on hand to guide you on your journey, but be careful—not all domains are safe to traverse, and not all are what they seem.
15th October – The Sun Prince – (Bonds of Kin #2) by L. R. Schulz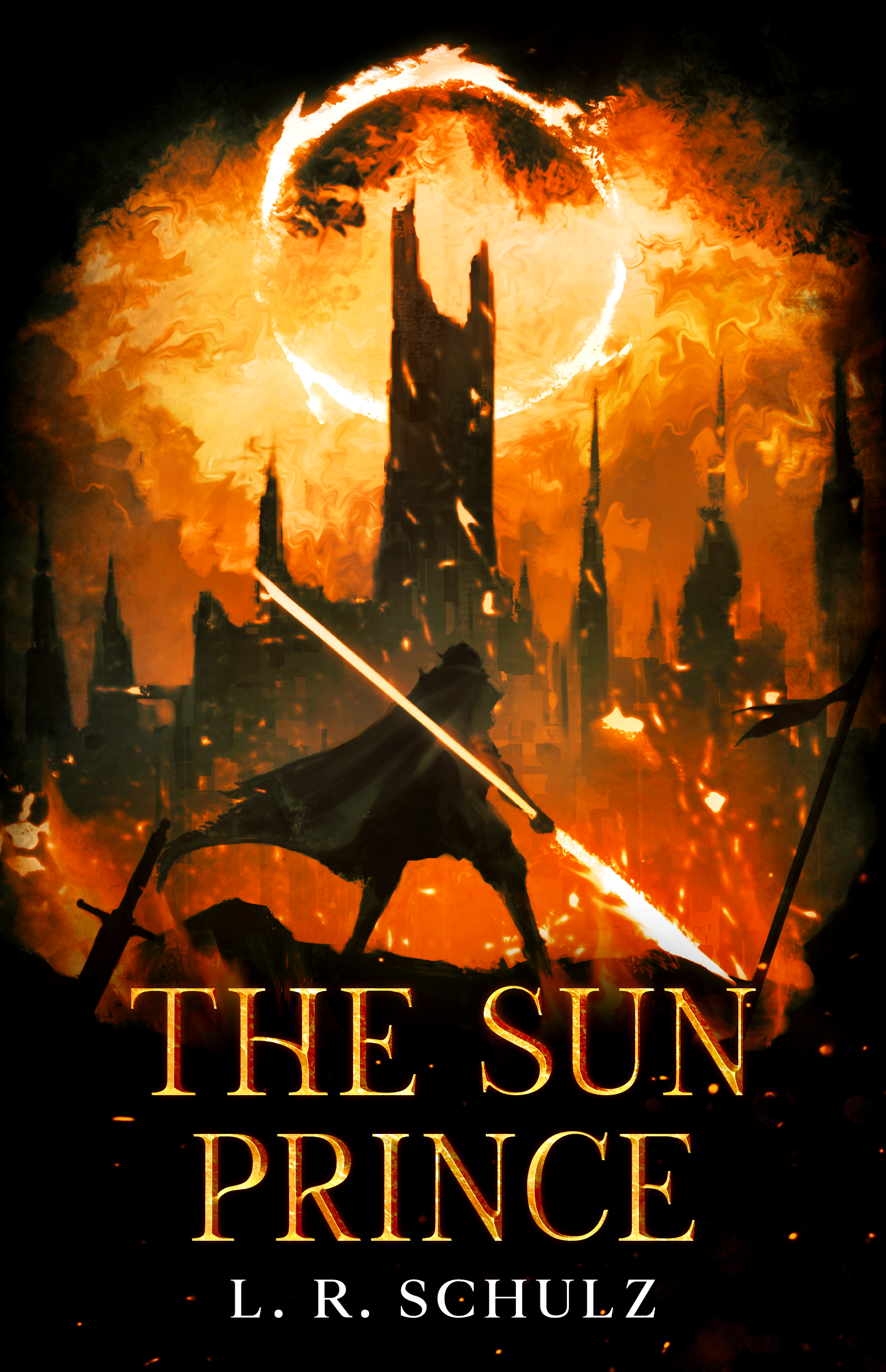 THE BONDS OF KIN MUST HOLD
The King-Radiant has fallen. Zapour has been liberated and the siblings triumphant, but at what cost?
Two years have passed since their victory over the Eagles. Peace between the nations has not gone as planned. Gelvard has seized control of Lumindal and a cloud of war now surrounds Trost.
The sun is dying… A new power has risen from the west. A man who calls himself the Sun Prince has his eyes set firmly on Zapour. But is he friend or foe?
The bonds of kin will be tested as new threats arise, though not all threats are new. An ancient evil awakens, and new bonds must be forged if light is to shine another day.
17th October – The Heart of Magic (The Arcana Chronicles #2) by Jay S. Willis
Urban Fantasy, YA, Historical Fantasy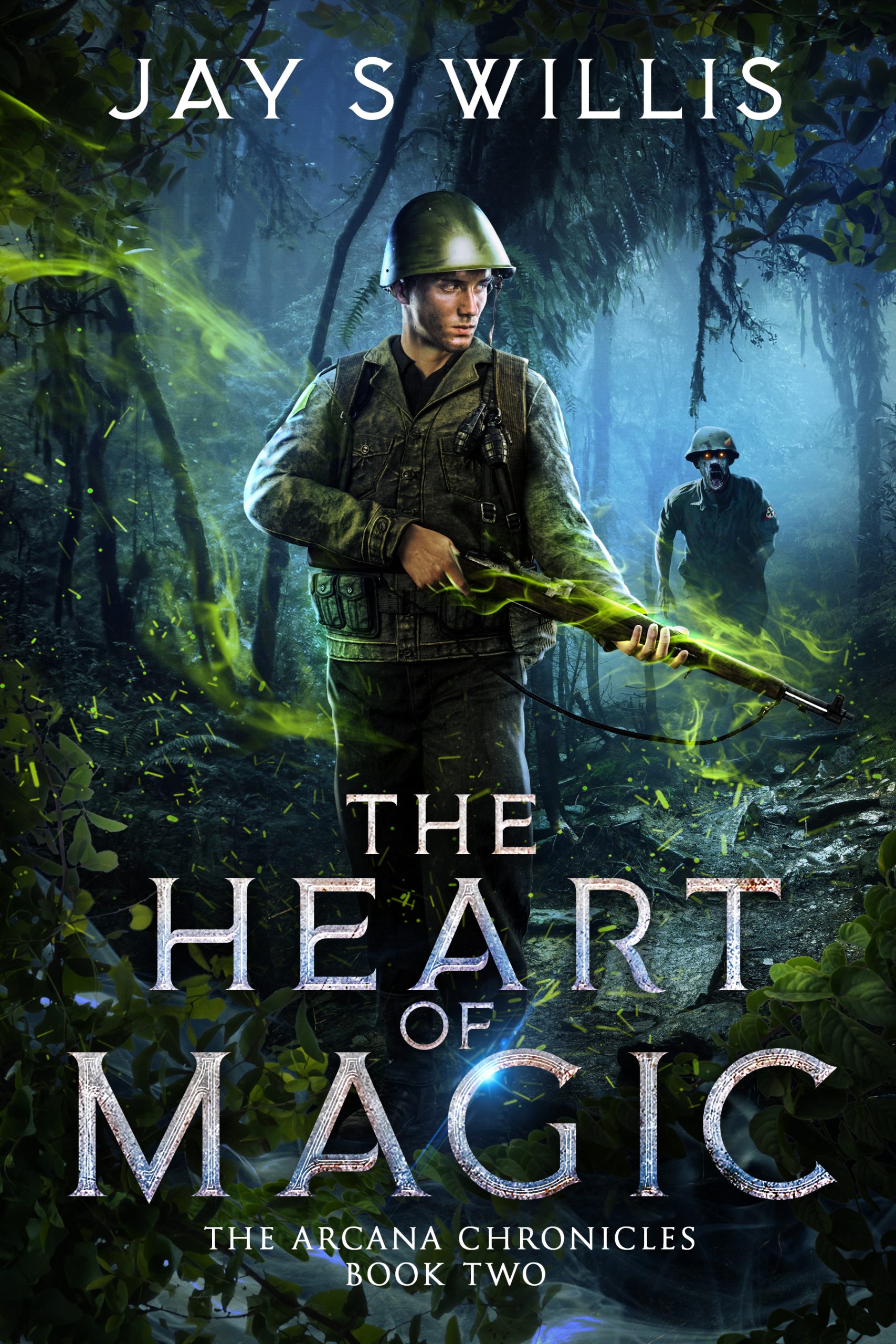 When a should-be nemesis becomes his brother-in-arms, will this powerful magic-user lead his team to triumph or succumb to a knife in the back?
World War II. Aaron Kinney is eager to do his duty. Focused on learning from his assigned mentor, the young soldier is shocked to hear his bunkmate is a member of a rival magical faction. But he's willing to set aside their traditional feud in exchange for help tracking down a Nazi necromancer spreading rot across America's heartland.
Digging into the world of formidable mystical artifacts, Aaron and his clever companions try to snare the German mastermind before he can construct a dangerous device. And though they celebrate every small victory, their enemy's dark powers seem to keep him perpetually one step ahead of the plucky group.
Will old jealousies ruin their only chance at defeating an army of the undead?
17th October – For the Prince! For the Queen! ( The Conflicts #1) by Zachary T Sellers
His Majesty is ill, and no one knows how grave.
But matters of state must press on.
All hail Her Majesty to assume her husband's authority.
But the line of succession is clear …
Alindale Dain – The Prince nobody wants.
Alindale's reputation is poor among the nobles and ministries. He is seen as aloof, unconfident, and a bore—nothing most want in the heir to the throne. A few encourage him to become more active, but Alindale is uncertain, trapped by everyone's low opinion of him. However, as arising circumstances push him into a conflict with his own mother, ruling in his father's place, will he take this opportunity to become the prince he needs to be? Or is it too late to change anyone's mind?
Tory Syros – The Outsider nobody knows.
Tory is making her first appearance at court and her first venture outside her home province, the Syros Isles, yet nobody knows her. Worse still, she pales in the shadow of her older, more well-versed, beautiful, and secretly abusive sister, Serina. In an effort to set herself apart, Tory swims into deeper waters than she ever could have imagined. When faced with her own choices, will she take a stand for what she believes is right, or will she remain silent so the monsters don't notice her?
Kalleb Kane – The Deserter everybody hates.
Kalleb was a lancer who left his post to join his father and brother in battle but arrived too late. After five years of imprisoned, hard labor, he is granted an exceptional parole and offer to rejoin the Storm Cavalry, his family's legacy, and be a lancer once again. There is a price, though. He is given the lowest rank and condemned never to be promoted. He is assigned to a new company, over a troop of boys who have never held a lance in their lives, under the command of a captain who despises him and seeks to revoke his parole and to a post that holds regretful memories. But, as greater events threaten his family, Kalleb must decide: will he desert again?
For over 500 years, the status of the world has gone unchanged. In one year, three events will shatter it. The first happens in the east.
17th October – The Boy Who Lurks in Shadows (The Bone Whisperer Chronicles #2) by Rachel Rener
It's been three years since Lilah Quinn stumbled upon the bones of her biological mother, thereby solving the mystery of Willow's long-forgotten disappearance. Since then, Lilah has been working off-book as Sheriff Reid's star detective, solving decades-old cold cases with the help of those closest to the crimes – the victims themselves.
But when Lilah's newest case hits a dead end, she's forced to do something she's never done speak to the murderer himself. Unfortunately, his "ghost" isn't interested in helping her, nor is he willing to play by her rules. Because, unlike all the others, this ghost is able to exist apart from his bones, untethered even by time.
And now that he's been freed, he's got a bone to pick.
17th October – The Circle of Kirke (Tapestry of Fate #8) by Matt Larkin
Epic Fantasy, Historical Fantasy
Time is an ouroboros
Fate has long tortured Pandora and her kin. After years of travails she will soon reach a final decision. If she cannot cut through the Tapestry of Fate, she will instead cut down its weavers.
Meanwhile, Kirke finds herself enslaved by the same merciless threads that hold Pandora. For decades she has remained exiled on a lonely island. But soon, a new visitor will dangle the most fragile of hopes before her …
20th October – The Awakening Light (Myths of Aldara #1) by M. S. Olney
Epic Fantasy, Sword & Sorcery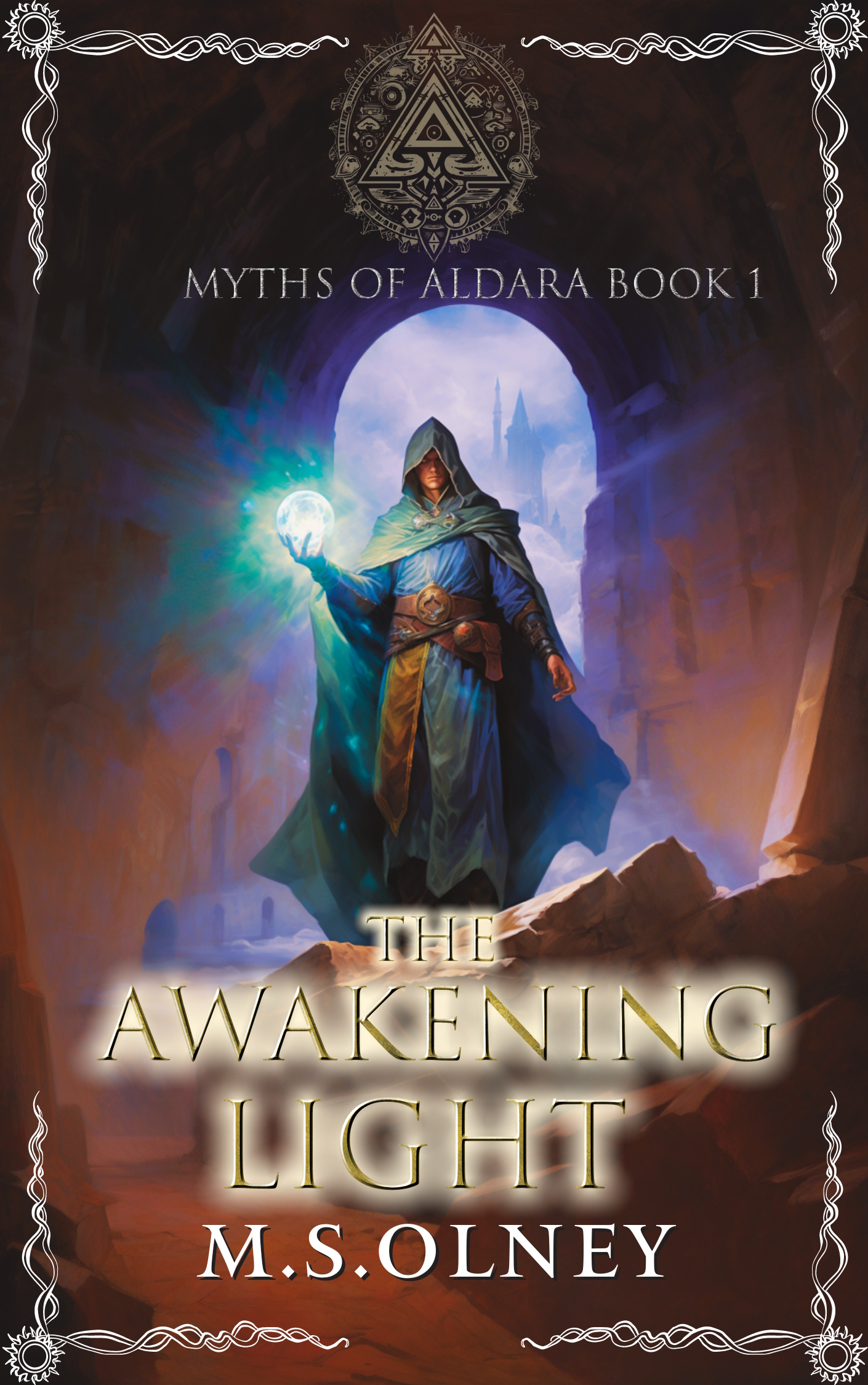 A mysterious stranger arrives in the peaceful lands of Arcadia pursued by a dark entity. Thalen is a dreamer, a young man wishing for excitement and to see the world. When he encounters the stranger and is assailed by the entity his life changes forever. With the entity threatening the destruction of his home he and his friends the healer Elara, the wise cracking Jaxon and enigmatic Silvari warrior Lyra Leafwind must set out to find the stranger and retrieve the item sought by the entity.
On their journey they encounter ancient mysteries, mythical creatures and deadly perils that tests Thalen's courage to the limit. Will they find the stranger, retrieve the item it carries and save their home?
24th October – The Hytharo Redux (The First Hytharo #1) by Jonathan Weiss
Epic Fantasy, Sci-Fantasy
A THOUSAND YEARS AGO THE HYTHARO WERE WIPED OUT.
A THOUSAND YEARS LATER SPIRIC WAS SPARED.
Lost among the dune-swept ruins of ancient glass towers, 14-year-old Spiric hunts for his stolen memories. Guided by the exiled scholar that found him, he embarks on a perilous journey across the Droughtlands to uncover his origins.
He's told his red eyes mark him as a Hytharo, one of the long-extinct storm callers that sealed all water into the air itself before they were erased from history. In the thousand years since, thirst has been quenched simply by breathing, but that hasn't stopped the surviving runic peoples from wanting water any less.
For without it, there's no ink, no runes, no magic, and in the vast desert wastes of the Droughtlands, magic means power.
To Spiric, the mantra is eerily familiar.
Word of his presence ripples across the Droughtlands and pressure mounts on him to reverse the Hytharo's final, sacrificial act. It's only as his memories begin to return that he realises the true reason his people were wiped out.
With the fragments of Spiric's memories growing bloodier and more desperate, he must determine whether carrying out his supposed fate will cause history to repeat, or if he can forge a new destiny, both for himself and the Droughtlands.
24th October – No Safe Haven (Malitu #2) by James Lloyd Dulin
Epic Fantasy, Sword & Sorcery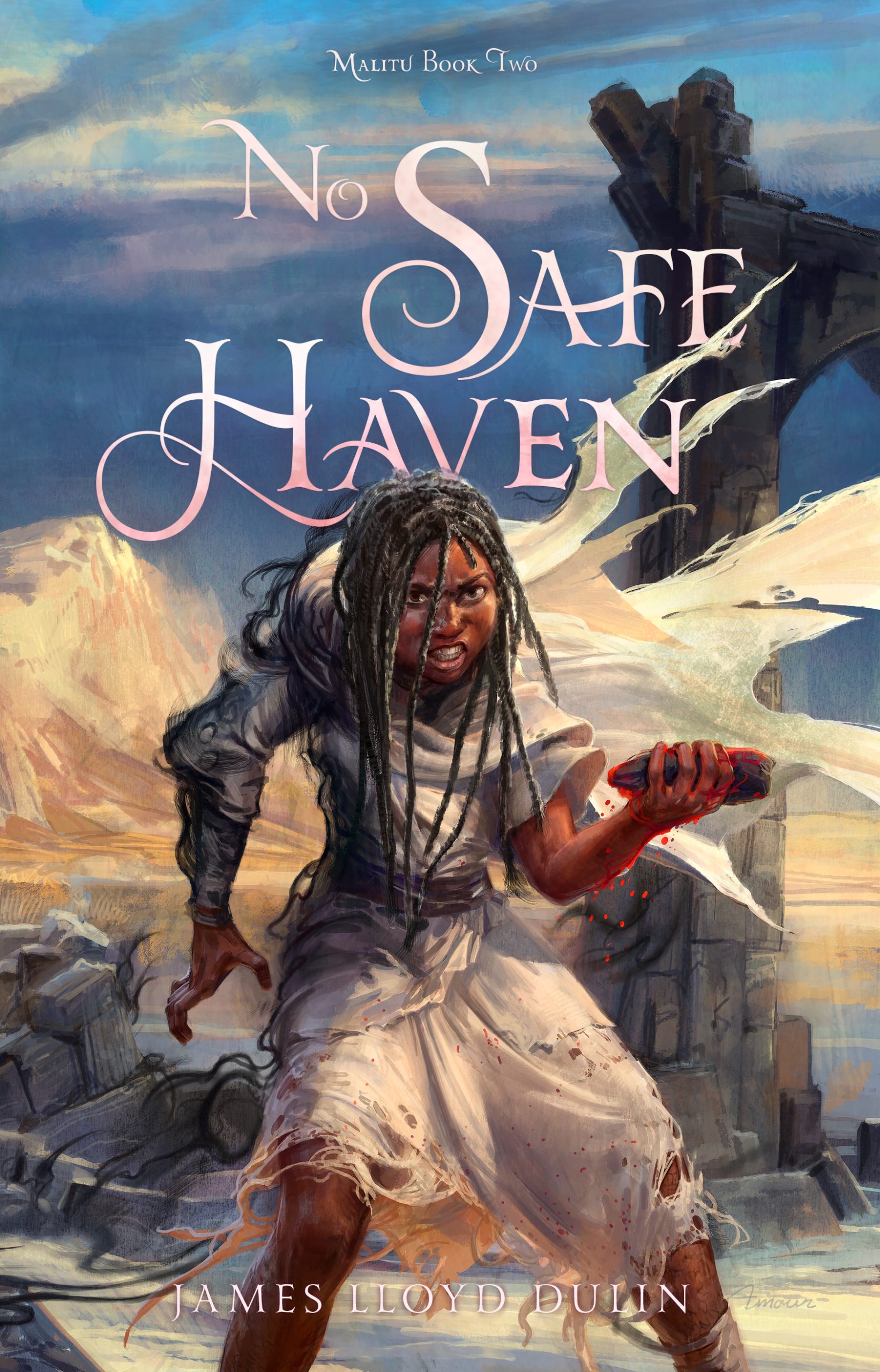 Anger will not be quenched by blood alone.
The Missing, a rebel army that is little more than a rumor, may be Kaylo's only path to exact his vengeance against the empire that claimed his home and killed his family. If it means a chance to balance the blood he owes, he will steal spirits and become the Missing's tool, as long as they aim him in the right direction.
Eighteen years later, a war is raging between factions for control of Ennea. With Tayen, Kaylo, and Nix caught in the middle of a power struggle—Kaylo will have to find a way to fulfill the promise he made to Tayen, Nix must face the consequences of her betrayal, and Tayen will have to choose between vengeance and her spirit. When blood is owed, virtues will be challenged.
25th October – Ruins of Bone (Blood of the Fae #2) by Sarah Chislon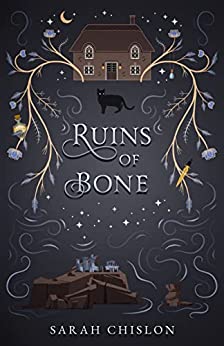 Admirers, antiquities, and . . . ancient curses?
A curse taints the ruins of Kilmere—or so the locals say—which makes it an unchancy inheritance for herbalist Jessa Caldwell. Worse still, a cruel fae lord in the guise of a gentleman seeks to wrest the crumbling cliffside fortress from her and use its powers for his own ends.
But Jessa isn't one to surrender easily. She's determined to resist the lord's machinations and protect the legacy left by her mentor, even if that means involving the fae arbiter Riven, an act that could see her permanently locked away—all while evading her family's expectation that she make a match from their list of favored suitors.
Yet she's not prepared for the depths of fae deceit and cruelty she discovers—nor the reality behind the curse. When the nearby townsfolk begin to succumb to it, suffering slow, excruciating deaths, the authorities seek a mortal poisoner, refusing to consider that these murders could have an Otherworldly origin.
To uncover the true killer, Jessa must make forbidden alliances and explore the extent of her own fae-influenced nature. If she fails, countless innocents will die, including those closest to her . . . but if she succeeds, it may cost her everything.
31st October – Shadows of Nyn'Dira (Fallen Light #4) by H.C. Newell
Epic Fantasy, Grimdark, Sword & Sorcery
Deep within the forests of Nyn'Dira, darkness rises, and Neer finds herself hunted at every turn. Fleeing from relentless enemies and vicious creatures of darkness, she embarks on a treacherous journey through the dangerous woodlands in search of strength and salvation.
As the humans push further into the forbidden lands, the Nasir and his men close in, finding strength in the blood of the innocent. With the balance beginning to shift, Neer is caught in a war she was never meant to be in, and is forced to make a decision that could change the tides of fate, or cause it all to collapse and burn.