If you would like to be kept up to date with the upcoming lists, please subscribe to my newsletter by clicking this link. I don't send out letters too often, pretty much once a month when this list goes out… and occasionally if I release a book or something.
As always, this is not a comprehensive list, but only includes all the books I have heard about so far.
If you have a fantasy novel you are self publishing in May or beyond, let me know by filling out THIS FORM, and I shall add it to the page. There are but 3 requirements:
1) It must be a self published fantasy novel.
2) It must have a Goodreads page.
3) It must have a cover.
---
1st May – No Gods, Only Monsters by Steve McHugh
Urban Fantasy
Diana, the Roman Goddess of the hunt, lives alone on the far edge of the Roman Empire. When an old friend arrives looking for help, Diana finds herself thrust back into her old life, and old problems.
With innocent lives caught in the crossfire, Diana realizes that the only way to ensure the safety of her friends and loved ones is to do what she does best: hunt her enemies down.
---
3rd May – Sins of the Mother (The War Eternal #4) by Rob J. Hayes
Epic Fantasy
IN HER DARKLIGHT THE WORLD WILL BURN.
Eskara Helsene is missing. She left her queendom, her friends, her children, even her own name behind. No one has seen the Corpse Queen for a decade.
Someone is murdering Sourcerers, forcing them to reject their magic and opening scars in reality, and monsters from the Other World are pouring through.
When an old acquaintance turns up out of the blue, Eska has no choice but to investigate the murders and the holes in reality. Can she stop the killer before the entire world is consumed? And will the conflict reveal her true nature?
---
3rd May – Light Giver (The Chaos Apostles #1) by Mike Slade
Epic Fantasy, Sword & Sorcery, Progression/Cultivation
Every generation in the secluded Kingdom of Yanasu, a child is born with the power to heal the very life force coursing through the veins of all living beings.
Now Kaine, an outsider from a distant continent, finds himself at the doorsteps of Yanasu, seeking help and guidance for his newly revealed healing powers. He never expected to become the ward of the ailing High Priest, or to grow close to Na'Serra, a princess coming into her own fantastic abilities.
When a deadly anti-magic cult targets Na'Serra for her developing powers, she and Kaine must quickly work to unlock their own potential and save not only their loved ones, but all the free people of the world.
All the while, a troubling question lingers for Kaine; Was he gifted his powers by the dark otherworldly force that's been whispering in his ear, or was he born to be a Light Giver?
---
3rd May – Griff Driscoll and the Corruption of Essence (The Corruption of Essence #1) by Brandon Harriman
Epic Fantasy, Sword & Sorcery, YA
Keep the fires lit. Whatever it takes.
As far back as Griff could remember, the people of Cordelia lit torches every night to keep the darkness away, to keep the monsters at bay.
But on the night of his sixteenth birthday, everything changed.
Growing up, he'd believed that the nightstalkers were the only thing he had to fear, but he'd never been told where they'd come from.
After a terrifying confrontation and the awakening of a strange and unexpected ability, Griff is left questioning everything he thought he knew about the world. When he gets an invitation to Bergots Academy for young mages, he can't help but worry that his nightmares are only just beginning.
The journey to discovery will lead Griff to magical places and mysterious people. It will also lead him to answers he'd wish he had never found …
---
4th May – Blood, Kin, and Curses (Dyson Blake #1) by H.S. Paisley
Urban Fantasy
Dyson Blake lies dying on a subway platform thinking she'll be just another statistic.

This isn't how she thought she'd go out.
Fang-deep in some helpless man isn't how she thought she'd wake up. She didn't think she'd wake up at all, but here she is, sucking someone's life out in a cemetery.

No, Dyson's not dead. She's not ever going home either. And she cannot control her bloodlust.
Guided through her new life by her maker Sahrias, she soon discovers he has a secret: their shared bloodline carries an ancient curse. Now Dyson must survive a power no vampire should possess and a fatal connection she can't escape.
---
5th May – Chloe's Purpose (Jack's Reign #2) by Julie Mannino
Epic Fantasy, Historical Fantasy
Cracks have appeared in Jack's faith in God. Carter dies from wasting disease, David is still an alcoholic and separated from his wife and child, and Chloe vanishes. When Jack finds out that his daughter went with David to visit the Nackama tribe, he follows, intending to bring her home.
Chloe wants to speak to the shaman of the Nackama tribe so that she can contact her dead twin. Along the way, her bond with her Godfather deepens, and it becomes clear that if David doesn't stop drinking, this will be the last time he ever sees his wife and son. Jack has known for years that if David can't stop, he'll either drink himself to death or end his own life, unable to bear the crushing anxiety and the loss of his family.
Trouble brews among the tribes and the citizens of Gredoria. Camaday is drawn into the conflict, bringing Jack, Chloe, and David face-to-face with Crown Prince Leon Stark. Jack doesn't want innocent lives lost, David doesn't want to lose his only chance to get his family back, and Chloe finds she has many purposes to fulfill despite being a thirteen-year-old girl.
Will the strong bond Chloe has with her Father and Godfather be enough? Can it bring a man back from the brink, help another fill the cracks in his faith, and give a little girl the strength to do what's needed?
The Lion of Gredoria always gets what he wants.
---
9th May – To Wield a Plague (Passage to Dawn – Companion) by Derrick Smythe
Epic Fantasy, Sword & Sorcery, YA
There will be no victory here for anyone but those who thirst for blood.
Forced to choose between his mother's life and his own exile, Dwapek embarks upon a journey wrought with trials no ordinary Renzik could hope to survive. Relics of legend, plagues of old, and monsters of unthinkable dread all collide in this epic fantasy adventure as a weapon capable of destroying an entire people is set to be unleashed.
---
9th May – Debunked (Terravenum Chronicles #1) by dito Abbott
YA, Sci-Fantasy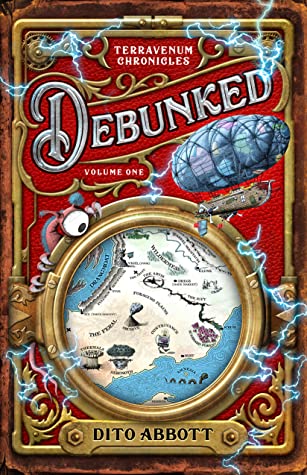 Sometimes adventure knocks. Other times, it kicks the door in.
"Dearest Alexandria and Ozymandias,
If you are reading this, I have perished. My demise likely involved some manner of spiked pit or curiously fanged beast, so it's doubtful I suffered long. Do not try to find me—the path is too perilous, and I am lost to the mortal plane."
When Alex and Ozzie read their grandfather's latest "death" letter, they barely blink. Dying six times in two years has to be a record, even for an explorer as incompetent as Sir Quidby Forsythe III.
Faster than you can say "kidnapped by a giant, glowing lizard," the Forsythe twins are dragged into a world of ancient prophecies, sarcastic swords of legend, mutant slime beasts, and a growing awareness their grandfather might be the greatest explorer in history.
With Skhaar the Annihilator hot on their trail, Ozzie and Alex must solve the mystery of Sir Quidby's disappearance before they become the final victims of the Forsythe Curse.
---
10th May – Flame and Crystal Thorns (Fae and Crystal Thorns #1) by Kay L. Moody
Epic Fantasy, YA
She vowed she'd never return to Faerie…
But vows were made to be broken.
As a human girl, Chloe is perfectly happy being back in the mortal realm where she belongs. She's even become the town apothecary. When a fae from her past shows up begging her to return to Faerie, she utterly refuses.
But then she finds out an angry group of mortals are using iron to hold an entire castle full of fae hostage. And of course, the hostages include Chloe's older sister and her sister's beloved.
Reluctantly, Chloe packs a bag for what is supposed to be a short trip to Faerie.
But the mortals are more powerful than she expected. To fuel them, they have weapons, flames, and revenge. They won't stop until they control every court in Faerie.
With the help of a new and mysterious magic and a too-handsome-for-his-own-good fae companion, Chloe has to save Faerie before her sister and the other fae are killed.
---
10th May – Savior (Darkblade #4) by Andy Peloquin
Epic Fantasy
The Hunter is running out of time.
And so is all of humanity…
The demonic Sage finally has the missing piece in his wicked plan—and with it, the power to free mad god Kharna from his prison.
To make matters worse, Hailen's mysterious and dangerous abilities are dragging him ever deeper into madness. The only way to pull the boy back from the brink of insanity is to unlock the dark, deadly secrets of a city long ago lost to time.
It's a terrifying race against time and monstrous foes to save Hailen and stop the Sage from unleashing the mad god of death and destruction.
When evil wields unstoppable power, it takes a killer to save the world.
---
10th May – No Land For Heroes (Legends & Legacies #1) by Cal Black
Historical Fantasy
Mildred Berry is down to her last four bullets…
In a wild west where the only things more dangerous than outlaws are dragons, Deputy Berry is struggling to protect her town and keep her family fed. As a last resort, she robs a train for ammunition only to find that the cargo she needs so badly was owned by war hero Frederic Rousseau.
The same Frederic Rousseau whom she served during the Amelior Civil War. The same Frederic Rousseau she's been hiding from for the last five years.
Millie knows a secret that could ruin Rousseau's life, and he'll stop at nothing to keep her from telling the truth. With her violent past bearing down on the life she's built for herself, Millie has to decide how far she'll be willing to go to keep her town safe.
---
11th May – Phoenix Rising (The Keeper Chronicles #3) by J.A. Andrews
Epic Fantasy
—Except from Chapter 2 of Interesting Beginnings by Flibbet the Peddler
I wish more of the nudges that shaped history were the gentle kind—the signing of a treaty, the commitment to protect the weak, the spreading of a story that would enlighten minds.
Alas, humans are more prone to stagnate than to change willingly, and so most nudges are given with force and terror and blood.
Most nudges come at the slicing of a blade or the searing of a flame.
The final chapters of Sable's beginning certainly did.
More blades than I hope to see again, and the fire…
Who could ever forget the fire?
---
13th May – The Wicked and the Willing by Lianyo Tan
Grimdark, Horror, Romance, Historical Fantasy
A destitute maidservant must choose whom to love: her vampire mistress or the woman trying to save her life. In the Dream House meets The Ghost Bride in a provocative tale of seduction, violence, and despair from lesbian dark fantasy author Lianyu Tan.
1927, colonial Singapore
Monsters don't scare Gean Choo. And there are monsters aplenty among the Europeans on sultry Singapore island, all of them running away from something—or someone.
When she starts her new job as a lady's companion, she can't imagine falling for the impassioned, demanding mistress of Ambrosia Hall, nor the gruff, brooding woman who serves as her lady's majordomo.
The latter holds her heart; the former, her body, blood, and loyalty.
Both want her.
Both need her.
And one of them will die for her.
---
14th May – Dreams of Dust (Will of the Wayfinder #1) by Lily Anne Crow
Epic Fantasy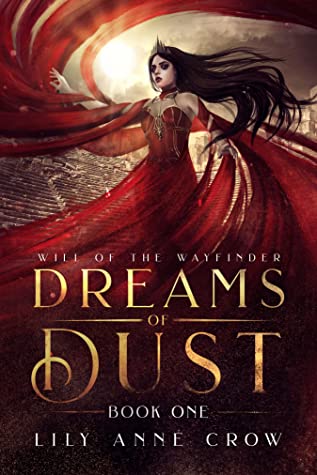 The immortal lilka heal the wounds of a fractured world, but when the spirits of nature are silenced…
Thaniel Swift's life is about to change. The inexperienced Wayfinder sets out on his first mission to explore the untamed wilds of Koranth. But when he joins a band of storied heroes to uncover the cause of an ominously deserted village, the hunt will lead Thaniel far from home, into the remnants of a long-forgotten civilization, and dangers beyond his dreams.
In the east, an ancient sorceress wields forbidden magic to attain the object of her obsession, no matter how much nature itself cries out in fear and pain. To achieve her desires, she will destroy not only the guardian spirits of the land, but the humans as well, leaving the continent of Koranth in desolation.
Thrown into the unpredictable wilderness, with growing talents he barely understands, Thaniel uses magic and skill to lead his new allies further into a dying land, seeking answers. Only with the wisdom of the lilka, and the aid of one of the enigmatic Builders, will Thaniel and his companions have any chance at all.
But will it be enough to stop the Queen of Dust?
---
15th May – An End to Sorrow (The Obsidian Path #3) by Michael R. Fletcher
Epic Fantasy, Grimdark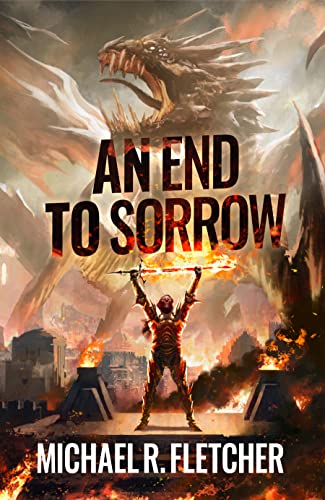 THE OBSIDIAN PATH IS IN RUINS
Abandoned by his god and chained in the bilge of Iremaire's war galley, Khraen has lost everything.
His only friend is dead, his wife beheaded and thrown into the ocean.
In an act of true self-destruction, a shard of Khraen's heart stalks the islands destroying the others.
His sword calls him home to PalTaq, where it all began.
Only there can Khraen find an end to sorrow.
---
15th May – Blood Knowledge (Eternal Night #3) by Tao Wong
LitRPG
Information is power, or at least it's the currency Dram deals in in Eternal Night. When the information broker is given a new puzzle relating to the latest upcoming game update, he goes all in.
What Dram doesn't know is how far and to what extent the developers have seeded the game. Or what it'll cost him to learn the truth.
Good thing it's all a game.
---
17th May – Dark Fangs Descending (Luke Irontree & the Last Vampire War #3) by C. Thomas Lafollette
Urban Fantasy
Beware he who hunts the hunter…
Trapped in a deadly game of cat mouse, Luke and his growing army of werewolf vampire slayers are still a few steps behind the vamps and their vengeful leader, a man Luke once called a friend. This time, they aren't only facing their fanged immortal enemies, but the very power structure of Portland itself.
Now that the vampires have revealed their plan to take over the leadership of Portland with the help of a subverted police bureau, Luke has nowhere to run as the hunter becomes the hunted…
---
18th May – In Shadows of Silver (Rimduum #2) by Ben Green
YA, Sci-Fantasy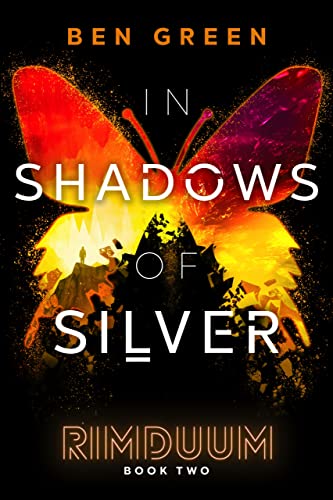 It's been a long winter for Clayson Brightstorm. After months of searching for a solution to his curse, he still cannot sleep restfully in the Loamin world. Nor can he rid himself of a single reoccurring dream—a snapshot from his grandfather's memories fixated on a dark and haunting mineshaft.
Meanwhile, Rugnus and Andalynn are preoccupied, working feverishly, night and day, to prepare for the StoneYoke Festival. For the first time in centuries, the citizens of Whurrimduum and Tungsten City will gather for an unprecedented celebration of unity.
Despite his restlessness, Clayson agrees to attend the celebration. But as Andalynn begins the opening ceremony, terror strikes the central amphitheater. Unable to budge or access bluelink, millions of Loamin watch horrified as the very preparations for the festival turn against them.
When the dust settles, suspicion falls on Clayson. The council enlists a beautiful and clever paladin to investigate the origin of the attack. Despite the risk, Clayson finds himself drawn to the paladin's intelligence and mystery. He'll need to keep his friends and family close—as well as a good shield—for mortal danger is only a dungeon away.
---
20th May – Empire of Monster (Cursed Empire #3) by Rachel L. Schade
Epic Fantasy, Sword & Sorcery, YA, Historical Fantasy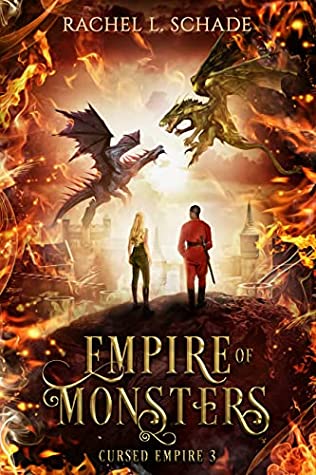 In an empire torn apart by war, the greatest enemies are within.
Revenge…
In the wake of a ruthless betrayal, Jalie is forced to depend on Nesrelle, Queen of Death. But her army is falling to Nesrelle's monstrous control. With her empire in upheaval, Jalie clings to the one thing she has left: revenge.
Rebellion…
After a vicious battle, the Forwyn are left reeling from incalculable loss. To defend her people, Lo fights to outmaneuver Emperor Revaed in a deadly game of wills. But the hardest part is being opposed to the man she loves.
Justice…
Kovi clings to hope for a Forwyn-Alrenian alliance, but mysterious prophecies warn him that his relationship with Jalie may be ill-fated. And when his foes are monsters, is mercy even an option?
Deceit…
His entire life has been a lie. Heartbreaking revelations force Caesiem to choose between the only family he's ever had, and the woman who has stolen his heart. But his divided loyalties may tear him apart.
As all else burns away, four leaders will face their greatest fears—and discover where their true allegiances lie.
---
21st May – The Exile (The Bound and the Broken #2.5) by Ryan Cahill
Epic Fantasy
Do not hesitate. Do not contemplate mercy.
The Lorian Empire took everything from Dayne.
His family. His home. His people.
He will carve a bloody path through Epheria. He will have his vengeance, by blade and by blood.
This is his story.
The story of The Exile.
---
22nd May – A King's Radiance by L.R. Schulz
Epic Fantasy
The sun's light shines bright over the land of Zapour, and only a select few can harness its power. But all power comes with a cost, and the world is not kind to those who refuse to pay it.
Raiz Glaive, a strong shine wielder, was born into royalty, though even royals have to answer to someone. When the King-Radiant sends one of his precious underlings to the Kingdom of Trost, Raiz quickly learns who holds the true power in the realm. After his sister is taken prisoner simply for having the violet eyes of a mystic, Raiz swears vengeance. But when an unwilling father stands in his way, Raiz promises to take revenge into his own hands.
Dazen Glaive remains heir to the throne of Trost, and a sworn defender of the King-Radiant, but he has not forgotten what happened to his sister, and will not forgive their cruelty.
Forced to be the centrepiece of her "master's" twisted human art gallery, Isha remains a prisoner. Though she has not lost hope. Finding friends among fellow captives, she begins to formulate a plan for escape. Though what she discovers has a much more sinister bearing on the fate of all of Zapour.
---
23rd may – Den of Thieves (Pantheon Online #1) by S.A. Klopfenstein
LitRPG
A world of villains is no place for a hero…
Imprisoned for a crime he barely remembers, Gunnar is forced to labor in an underground prison camp. But if he works hard, he earns time in a beta test for the first fully immersive online RPG.
Pantheon Online is beyond anything Gunnar has ever experienced, but the game is inextricably linked to his reality as a prisoner. He may not be the best or the brightest criminal, but if he fails to perform… things are not going to go well for him.
Gunnar must quickly learn to navigate a cutthroat city of thieves and assassins, garner the favor of a goddess, earn his way into a guild, and try not to be the brunt of all the AI's deprecating jokes.
But there's more going on, and the further Gunnar progresses, the more he realizes that he is in for the ride of his life.
Or is it… for his life?
---
23rd May – Moroda (World of Linaria #1) by L.L. MacRae
Epic Fantasy
In Linaria, dragons are revered as gods.
Airships command the skies.
And across the land, war is brewing.
Devastated by their father's death, Moroda and her sister struggle to make ends meet. Things go from bad to worse when a rogue dragon destroys their city.
Fleeing on a sky pirate's airship to escape the chaos, the sisters find themselves penned in by untrustworthy companions, a bloodthirsty warlord, and dragons on the rampage.
For Moroda, who would do anything to protect her sister, nowhere is safe. Not even the sky.
The balance of power in Linaria is tipping. Can one woman make a difference?
---
24th May – The Price of Honor (Dragon Riders of Osnen prequels) by Richard Fierce
Sword & Sorcery, YA
Some traditions are meant to be broken.
Lailani has always known that being a woman means that she will never be a dragon rider, but when a messenger shows up demanding that all dragon riders must prepare for war, Lailani knows that her father's crippling illness will get him killed. She must choose between two paths: let him go and die or put on his armor and go in his place.
Disguising herself as a boy, she joins the dragon riders and finds herself facing danger at every turn. With her father's dragon the only friend she can trust, Lailani must learn to be a warrior and fight to save her homeland … if she can keep her secret that long.
---
25th May – For the Prince! For the Queen! (The Conflicts #1) by Zachary T. Sellers
Epic Fantasy
His Majesty is ill, and no one knows how grave.
But matters of state must press on.

All hail Her Majesty to assume her husband's authority.
But the line of succession is clear …
For over 500 years, the status of the world has gone unchanged. In one year, three events will shatter it. The first happens in the east.
---
25th May – Silvana's Trial (The Wordmage's Tales #7) by Astrid V.J.
Romance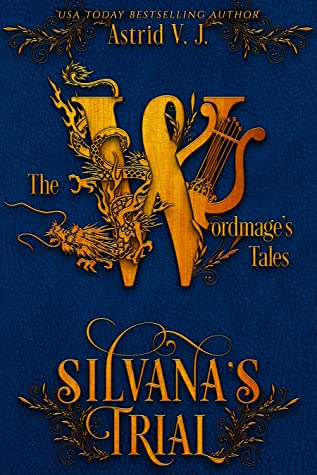 Silvana, crown princess of Oruna, is faced with a task that most would fail. She is ordered to accompany her mortal enemy, the man who tried to murder her father when she was seven years old. The imperial prince wants to tour her nation and Silvana is the only person of high enough station to do perform this task. Can she do this impossible task to keep her people safe?
On a journey that brings painful memories with every step, Silvana must maintain appearances and keep her secrets safe from the imperial prince. Can she overcome her hate? Or will she succumb to the festering desire for vengeance that is threatening to make her as evil as the imperial prince she despises?
---
27th May – The Heir of Exile (Seeder Wars #4) by J. Houser
Urban Fantasy, YA, Romance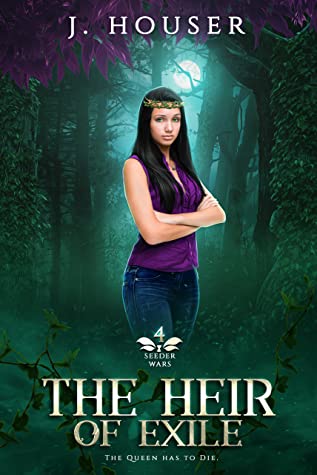 Leah never understood why her mom and aunt made them move so much. Or why her family of freaks could extend vines from their wrists. After getting caught shoplifting, again, Leah is forced to start over in a new town and high school. The friends she makes bring her understanding of the world around her crashing down. They're like her. And they aren't … human.

Digging deeper, Leah finds the answers her mom kept from her all these years. Her dad didn't die in a tragic accident. He was a king, murdered by his sister to steal his throne. Fleeing a besieged palace and pregnant with Leah, her mom turned to the human world, where they were forced to live in hiding.

Wanting justice for her parents and the kingdom they once ruled over, and yearning to know how it feels to be amongst people like herself in a realm flooded with energy, Leah forms a plan.

Her ticket to learning how to enter the Green Lands, how to use her powers, and how to get in close proximity to the murderous queen—is one of her new friends. He may be handsome and sweet, but Leah's objective is clear. Date him. Get an invite to his brother's wedding, which the queen will be attending. Take care of business.

The queen has to die.
---
27th May – Bloody Oath (The System Apocalypse: Australia #3) by Tao Wong & K.T. Hanna
LitRPG
Aliens and monsters and Australia: Oh My!
Kira's worries are only just beginning. She has a newly minted alien alliance to nurture, a settlement to run, and Skills to master, all while wrangling her children in an apocalypse.
Hemmed in by continually respawning mutations, the settlement threatens to outgrow its borders, pushing their safe zone into monster-held territory. They can't stop growing and Leveling, but neither will the monsters.
Pushed to the breaking point; Kira, the settlement, and their allies face their greatest challenge yet – waves of high-level monsters that threaten everything she holds dear.
Good thing Aussies don't know how to quit.
---
31st May – Song and Wing (The Siren Wars #1) by Alexis D. Johnson and B.A. Johnson
Epic Fantasy
The Sirens taste our weakness.

They crept in through the cracks of our broken desert nation. While we shed our blood warring against foreign men, the Sirens hunt with talons sharp, snaring us with their song, feasting on our flesh. They are the hawks among doves…

My name is Medlar, and I am a true Desert Son. I sacrificed everything to free my people and save our way of life, but it came to nothing.

The war took everything from me. Everything, except my brother.

Now, the foreigners rule my homeland with a cruel fist. My own people betrayed me and I am little more than a dishonored soldier, destined to the executioner's axe for my crimes.

I have but one chance to redeem myself – defend my enemies against the Sirens. Can I bring myself to protect the very people that murdered my father and burned my home to ash? Or do I let the monstrous creatures devour them as the war did my soul…
---
31st May – Fall of the Centurio Immortalis (Luke Irontree & the Last Vampire War) by C. Thomas. Lafollette
Urban Fantasy
For two hundred years, the Centurio Immortalis has battled the forces of darkness…alone.
As a servant of the god Mithras, Lucius's mission is to protect humankind from the undead creatures that drink the blood of the living and serve the Roman Empire that gave him the training to make that possible. When the Emperor Constantine sends Lucius across the border with the empire's new allies, the Roxalani Sarmatians to fight the Goths and the dark creatures that drive them out of the north, Luicius gets more than he bargained for.
Marpesia, the leader of the Sarmations, is a force to be reckoned with, and she has her own ideas on how to take down their mutual enemies—and all the skills to breech the walls Lucius has erected around his heart. Outnumbered and far from any reinforcements, the ancient soldier and the fiery warrior must work together to survive in the wilderness of the Carpathian Mountains as they brace for a harsh winter and the ruthless and seemingly infinite Goths.
Will Lucius let duty get in the way of the chance at true love? Or will the heat they generate together keep them warm in the brutally cold mountains?
---
31st May – Reign of Shadows (Battleborn Mage #1) by Angel Haze
Epic Fantasy, Sword & Sorcery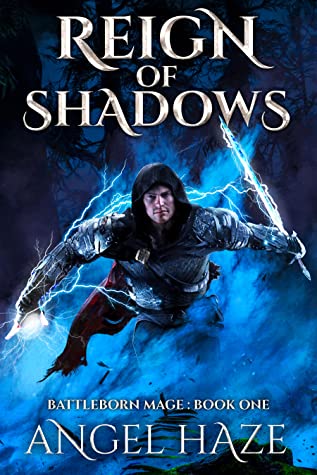 A suicidal mission. A cataclysmic power. A darkness that threatens to consume them all.
Killien is hell-bent on accompanying the Battlemages beyond the Black Wall to satisfy the demands of a battle-weary king, spite the council who thwarts him, and redeem himself from his dark past.
That alone promises to be a perilous mission, one that has killed hundreds of men before him.
But when a Seer predicts the birth of a child that will unite the world or destroy it, and assassins come for Killien and his family, he must do everything in his power to protect those he loves, even if it means giving into the monster he is feared to be.
---