If you would like to be kept up to date with the upcoming lists, please subscribe to my newsletter by clicking this link. I don't send out letters too often, pretty much once a month when this list goes out… and occasionally if I release a book or something.
As always, this is not a comprehensive list, but only includes all the books I have heard about so far.
If you have a fantasy novel you are self publishing in June or beyond, let me know by filling out THIS FORM, and I shall add it to the page. There are but 3 requirements:
1) It must be a self published fantasy novel.
2) It must have a Goodreads page.
3) It must have a cover.
3rd of July – The Isle of Abandonment (The Aepistelle Chronicles #2) by Ryan Hoyt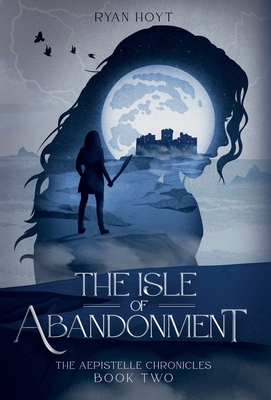 She once saved a kingdom with her friends. Now she must do it alone.
The nefarious King Davin has escaped captivity, bent on covering up his atrocious misdeeds by declaring Gemma Calvertson and her friends enemies of the state.
Gemma is unable to publish her manuscript about Aepistelle's true history, and her friends have problems of their own. Marzele loses faith in his god, driving him to join a cult that employs dark sorcery for vengeance. A new vision gives Denny insight into the location of his parents and their impending deaths, and Arnem insists on aiding the rescue mission with the Royal Mystic Committee in pursuit.
When a vigilante journalist promises to help Gemma get her story out, she worries that this new companion can't be trusted. If she rejects him, Davin will resume his rule unopposed, and Gemma's family and friends will never be free. Gemma and her crew were strong together, but now their paths must diverge, and Gemma must put her life into this stranger's hands.
3rd July – Have Mercy by Tyler Miles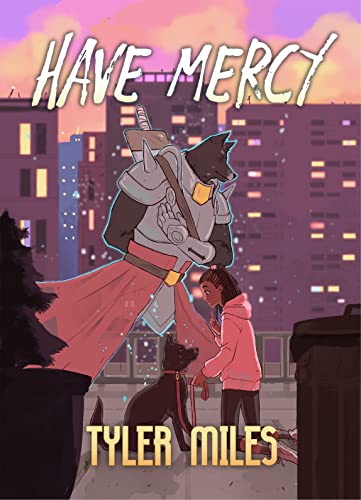 The Bluest Eye meets The Ocean at the End of the Lane in this gritty magical realism story that offers a unique and captivating journey through a world where reality and fantasy blur.
Ten-year-old Danae is a little biracial girl who has dealt with the loss of her mother and, having grown up in the projects, a childhood of poverty. When she comes home from school one day to find her father dead in his bed, she loses her grip on reality and slips into a fantasy world where her dog is a magical knight and monsters are real. As she navigates this new world, she must also find the strength to deal with her father's death and the eccentric and sometimes criminal people entering her life now.
9th July – Call of the Traveler (Traveler #2) by Toni Binns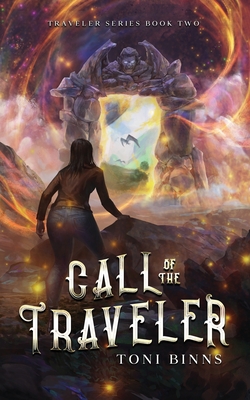 Betha is called back into Children are dying on a distant world.
After her mother's funeral, Betha has several weeks of normal and life is looking hopeful.
An invitation to a war council meeting changes everything. Life as she knows it can't ever go back as a gargoyle begs for help with the demons. The Angels are already on the scene but they can't close portals – only she can.
As truths come to the surface, and Betha gets captured hopes of stopping the invasion of Sky World seem dim. Carter and Angie fight to free Betha everything she knows vanishes in a blink.
She doesn't have a choice and Betha has to fight for what she believes in, no matter the cost to herself. With Carter and her other friends surrounding her, will she be able to close the portals in time to save the gargoyles from slavery? Or will demons take over yet another world and complete the 6th level of hell?
10th July – Claws and Contrivances (Regency Dragons #2) by Stephanie Burgis
Romance, Historical Fantasy, Gaslamp, Cozy Fantasy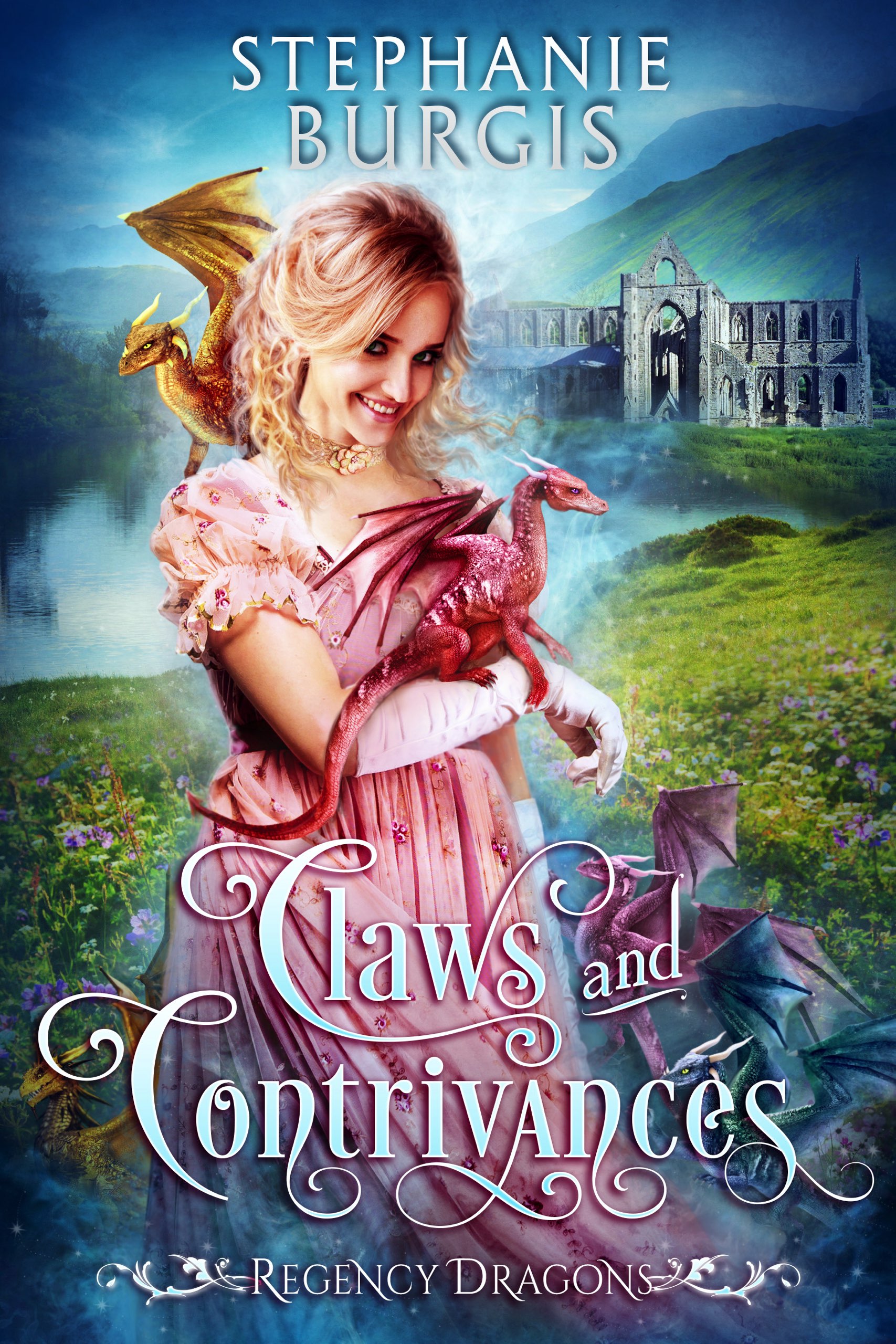 Passionate, idealistic Rose Tregarth may have been invited into her uncle's remote home in the heart of Wales as an act of kindness to a poor relation, but it doesn't take her long to realize that her newly-met family members are eccentric, creative, deeply lovable – and in need of all the help they can get. If the crumbling medieval walls of Gogodd Abbey aren't to collapse around their heads at any moment, someone will have to step up and take charge of the situation. Fortunately for all of them, Rose has never lacked in determination.
Add in more and more mysteriously appearing little dragons and a threatening new neighbor who could easily star as the villain in one of her aunt's fabulous Gothic novels, and Rose is soon up to her ears in plots and schemes to save all the people and beasts she's come to love…with the help of a sweet, baffled dragon scholar whom Rose has swept into a fake betrothal – for purely practical purposes, of course.
With her fierce, loyal heart, Rose is more than ready to take care of everyone around her, dragons and humans alike. However, it may take an act of true magic to clear her eyes to the future – and the gentleman – she desires for herself.
10th July – The Blood Chain (Indulgence #3) by Erin Kellison
Epic Fantasy, Sword & Sorcery, Romance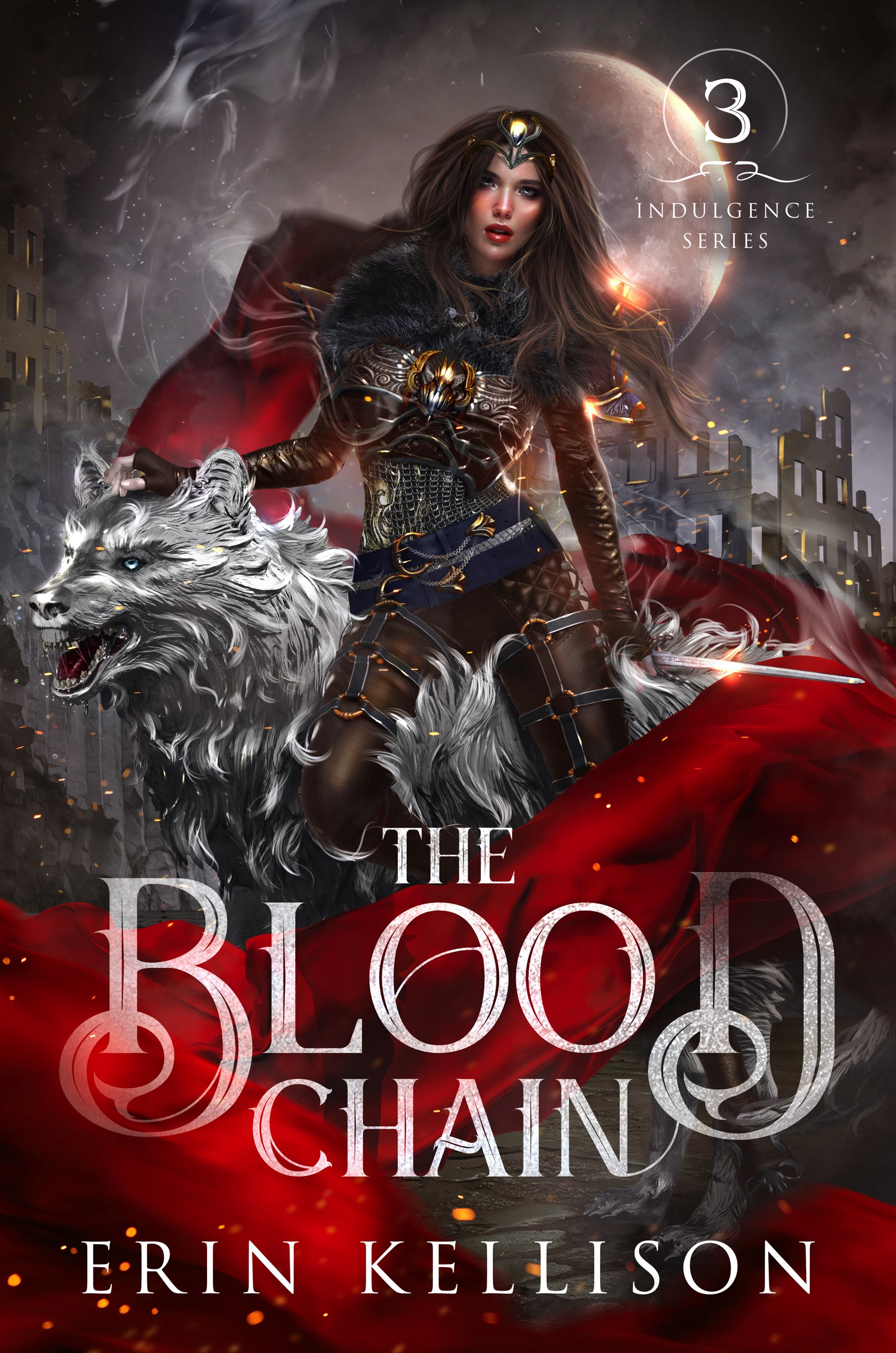 Erin Kellison's Indulgence World is on fire with heart-stopping romance, perilous adventure, and court intrigue. And Terah and Adom are right in the middle of it all…
Daughter of the Messenger god, Terah Crane is tasked with delivering an urgent warning to the god of Passion and Fury. But instead, she chooses to accompany his enigmatic son Adomanei on a mission that will decide if they will be players or pawns in the game of the world.
They alone know that one of the gods is a traitor, and discovering who it is requires maneuvering among their scheming scions. Together, they must discern ally from enemy while defending against attacks from the shadows.
Battle-weary Adom trusts only one person, and he's keeping her close. It would help if Terah would acknowledge their magnetic attraction and agree to a formal courtship. But Terah is wary of love and uncertain of a future with the arrogant prince, especially when their wills collide.
Escalating violence forces them to make a desperate choice, but they've fought side by side before and prevailed. This time, however, Terah and Adom find that mixing passion and politics is dangerous, but defying the gods is deadly.
13th June – Dragon Reborn: Awaken (Dragon Reborn #1) by Kedumetse Motloutsi
An orphaned boy. A clan of dragons in danger. An epic quest to save the world.
Cole was devastated after the attack that destroyed his home and took his best friend's life. Only Cole and his master survived, instructed by Jhin, an elder dragon, to save the celestial dragons from extinction. Jhin told Cole of dragon eggs that would soon hatch in the Frostpeak Mountains, but Corneel, the dragon watching the eggs, had not been heard from in weeks. Cole must deliver the eggs safely to the dragon sanctuary in Skyreach Mountains. The celestial dragons were the only force preventing the cursed dolls from overtaking the world, so Cole set off on his quest. The fate of all life depended on Cole delivering the dragon eggs to their new home.
13th July – Defiant (Songs of Chaos #3) by Michael R. Miller
The great powers are stirring, and Holt and Ash are ready to return to the fight.
A summons from the Life Elder sets them on a perilous mission, leading to steaming jungles and blistering islands where ancient secrets will challenge everything they know of magic and dragons.
Talia, the Red Queen, is beset on all sides by pirate raiders and marauding mercenaries. Empress Skadi has abandoned her, battling uprisings in her own lands. As the noose tightens on Feorlen, Talia faces a difficult choice: let her people suffer or turn her powers against mortal foes?
Osric Agravain has found hope with his newly bonded black dragon, but some wounds run deeper than flesh and bone. Along the Fallow Frontier, he seeks the inner peace that has long eluded him.
And within the sanctum at Falcaer, Paragon Adaskar is struggling to unite the fracturing riders. If he fails, ruinous chaos will break across the world.
For when Elders and Paragons quarrel, kingdoms will fall.
15th July – Oathbreakers Anonymous by Scott Warren
Sword & Sorcery, Cozy Fantasy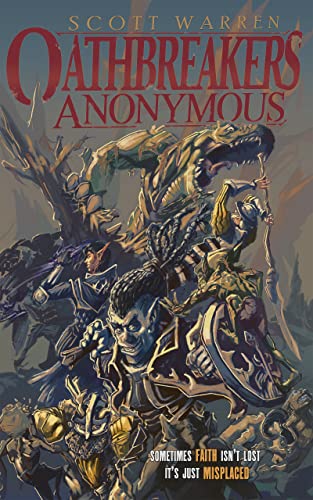 When the Divine needs an intervention
As champion of the Goddess of Fate, Marluck had it fame, power, status—until his divine favor was stripped while fighting a freakish fledgling god-beast. He somehow became an a reviled fallen paladin, scorned by all. A sentence from which most never recover.
Bereft of his powers and cast down lower than the cobbles, Marluck stumbles across the Oathbreakers Guild, where other ex-holy warriors like himself meet weekly and share their woes amid cheap ale.
It helps, for a time. But when a stranger in the group whispers of four holy sites where other Oathbreakers found favor once more, Marluck is helpless to resist the siren song of renewed succor within the fold of his goddess. Together with three eccentrictic paladins of wildly different faiths—each with demons of their own—Marluck sets out on a do-or-die quest to find favor once more.
A hilarious, knockout fantasy from author of The Dragon's Banker.
15th July – The Will of the Strid (The Wells of Fate #1) by Kingsley Hobson
Epic Fantasy, Sword & Sorcery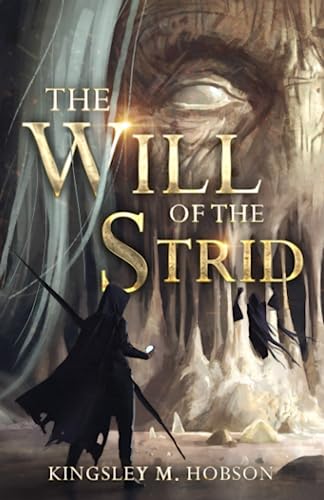 For centuries Myrriheem has been imprisoned within the time-meddling caverns known as the Strid. But a grave mistake has weakened the cage around his ruinous evil.
Only Storn can prevent his escape and the return of his poisonous vengeance.
In exchange for a new power and a way out of misery, Storn joins a quest to renew the binding magic of the Strid and mend the errors of the old prophetess. To fail will mean war and suffering.
The captive is luring allies. Discontent grows among the people. Storn has only one chance to reckon with family, restore an ancient blade, and stop the terror foretold.
17th July – The Crane Moon Cycle OMNIBUS by J.C. Snow
Epic Fantasy, Sword & Sorcery, Progression/Cultivation, Romance, Historical Fantasy
Across wars and worlds, through death and life, in mortal and immortal hearts, the binding holds.
Aili Fallon is determined to escape her past, and won't let anything get in the way of her training as a combat nurse. But when the woman she loves binds her with blood and disappears in flames, she gambles with her own existence to find her again.
Crossing into a forgotten life and death, Aili is bound by a curse a thousand years in the making. As human wars rage and demons hunt the immortal and defenseless phoenix, Aili and her beloved Liu Chenguang fight to heal the wounds of two lives, with their own hearts and millions of mortal souls at stake.
18th July – The Assassin's Cunning (Assassin Without a Name #2) by Scott Marlowe
Some days it seems like everyone wants you dead.
The deadline for the Black Guardsmen to leave Alchester has come and gone, and now it's up to the Assassin Without a Name to act on his threat. While he's not above killing every last mercenary for the trouble they've caused him, he decides on a different course of action when Gwendolyn Goddard requests a meeting. In exchange for killing a rival, she offers to call off her Black Guard watchdogs. The catch? The mark is Atticus Drake, a trusted friend and ally.
Meanwhile, the Warders and Jakaree continue to pursue their dark agendas. For the Warders, frustration leads to more direct action against the Nameless Assassin and his continued interference. The Jakaree, however, recognizing the need for alliances, offer to make a temporary one in hopes of striking a blow against the Warders. Trusting a death priest is never a good idea, but with questions continuing to mount about the Warders, the Assassin Without a Name reluctantly agrees to join them.
Whatever their ultimate goals, the Jakaree and Warders remain in balance until a blood witch comes to town looking for revenge against Mathilda. While the witch has an agenda all her own, her presence threatens to turn the tide in the wrong direction for good.
19th July – Burden to Bear (Spear of the Gods #1) by Gregory Amato
Epic Fantasy, Sword & Sorcery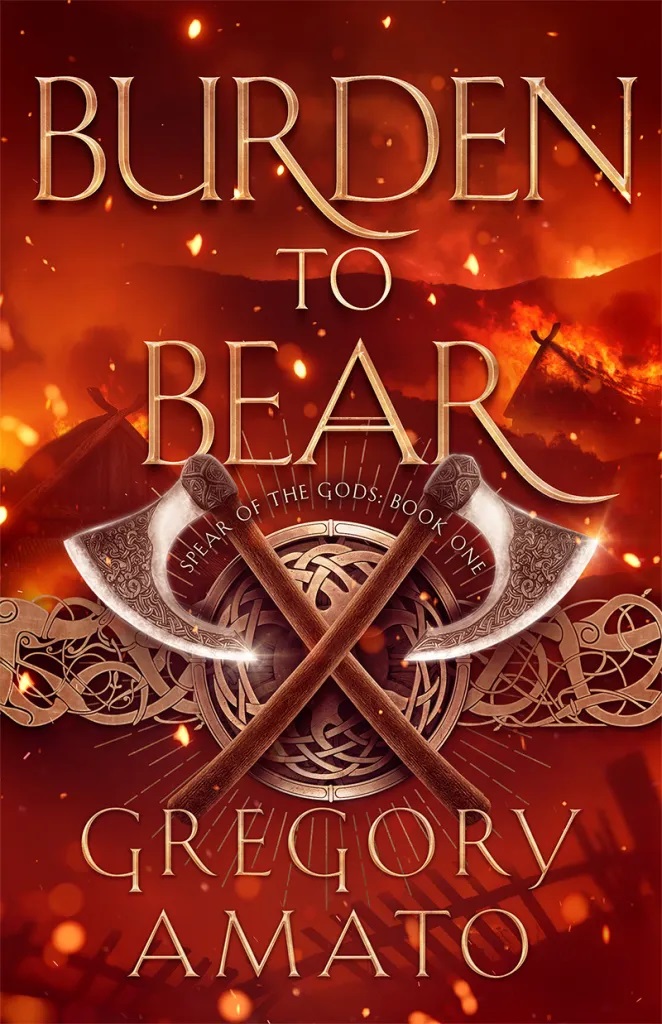 Telling the Norse myths is a lot easier than living them.
Ansgar the Skald, one of the north's brightest young poets, has joined the legendary viking crew led by Haldor Skullsplitter.
Being surrounded by the greatest warriors in the north makes for good stories, but a dangerous life. The Danish king has a troll problem, and Haldor and his crew intend to solve it. Even if it eats most of them.
Staying alive is going to be harder than Ansgar thought. If he can learn the magic of the runes and solve the troll mystery, he might just survive.
20th July – The Champion of the Ice : Legends of Elessia (Age of Rekindling #2) by Luis Falcao de Magalhaes
The Daughter of The Ice is no more. But not even death will stop Her Champion's march.
Erika Langeshen has left her mercenary past behind to become a rising star among the knights of The Tower—the first woman to be accepted into their brotherhood in generations. Her friends, the former thief Johan Desert-Touched and the assassin Annah Barksdottir, now rub shoulders with nobility as a reward for their service to the rulers of the City-States.
But their untroubled lives are not to last.
When winter refuses to fade once more, the undead rise again and a demonic army lays siege to the land they call home. At its head marches a ruthless warlord, wielding a blade with the power to bring nightmares to life.
Erika, Johan, and their companions enter a race against time to reforge the artifacts wielded by their ancient gods in a bid to stop The Champion of The Ice before his armies cover Elessia in icy death…
…but what they don't suspect is that it is an old ally who wears the Champion's mantle, and he knows all their strengths… and weaknesses.
20th July – Magicfall (Skies of Destiny #1) by Maxwell Alexander Drake and Marie M. Mullany
Epic Fantasy, YA, Sci-Fantasy
On a floating citadel soaring above an irradiated world, Buri Zuren, a humble baker endowed with a touch of the mystical, finds herself thrust into a lethal quest beyond the protective dome of her home. Compelled by her desperate bid to save her sister and erase her debts, Buri, accompanied by her loyal fliat, Teacup, must confront perilous allies and navigate the lethal threats of the unchartered planetside.
Simultaneously, Lyron ka'Gul, a man born to privilege, grapples with the stigma of his silver-spoon existence. His quest for purpose reveals a sprawling plot that threatens to disrupt the equilibrium of their haven in the skies.
As the contest escalates, Buri and Lyron confront personal specters, the forging of their unlikely bond becoming the difference between survival and oblivion in the harsh world beyond the dome.
In this breathtaking saga, allegiances will waver and kinships will be born amidst daunting adversity. Buri and Lyron, racing against the relentless march of time and a landscape strewn with foes, must unravel the truth concealed within their world if they are to have any chance of preserving their city, and the ones they hold dear.
25th July – Blood Over Bright Haven by M.L. Wang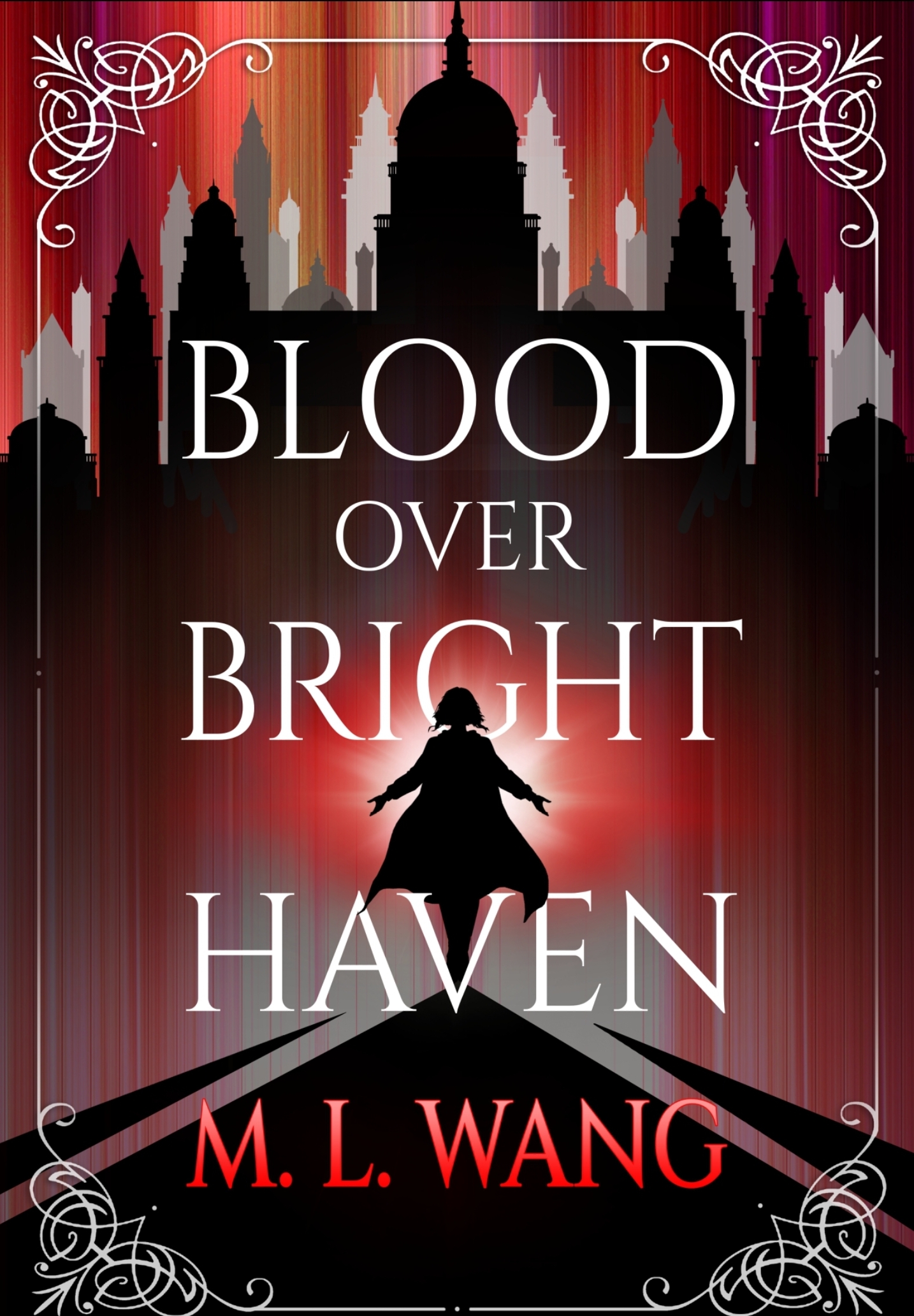 Magic has made the city of Tiran an industrial utopia, but magic has a cost—and the collectors have come calling.
An orphan since the age of four, Sciona has always had more to prove than her fellow students. For twenty years, she has devoted every waking moment to the study of magic, fueled by a mad desire to achieve the impossible: to be the first woman ever admitted to the High Magistry. When she finally claws her way up the ranks to become a highmage, however, she finds that her challenges have just begun. Her new colleagues will stop at nothing to let her know she is unwelcome, beginning with giving her a janitor instead of a qualified lab assistant.
What neither Sciona nor her peers realize is that her taciturn assistant was once more than a janitor; before he mopped floors for the mages, Thomil was a nomadic hunter from beyond Tiran's magical barrier. Ten years have passed since he survived the perilous crossing that killed his family. But working for a highmage, he sees the opportunity to finally understand the forces that decimated his tribe, drove him from his homeland, and keep the Tiranish in power.
Through their fractious relationship, mage and outsider uncover an ancient secret that could change the course of magic forever—if it doesn't get them killed first. Sciona has defined her life by the pursuit of truth, but how much is one truth worth with the fate of civilization in the balance?
28th July – Summer Veil (Season's War #4) by Olena Nikitin
With their bond gone, Mar is determined to find Ina, even if he has to challenge the Gods to steal her back.
With an unparalleled enemy threatening Cornovii, Ina must restore her ability to use magic, or the country she fought so hard to save will fall under the axes of a merciless foe.
He would destroy the world for her. She would sacrifice her life to save it. Can the realm survive their love?