If you would like to be kept up to date with the upcoming lists, please subscribe to my newsletter by clicking this link. I don't send out letters too often, pretty much once a month when this list goes out… and occasionally if I release a book or something.
As always, this is not a comprehensive list, but only includes all the books I have heard about so far.
If you have a fantasy novel you are self publishing in January or beyond, let me know by filling out THIS FORM, and I shall add it to the page. There are but 3 requirements:
1) It must be a self published fantasy novel.
2) It must have a Goodreads page.
3) It must have a cover.
1st January – Shadows that Bind Us (Palisade #1) by Amber L. Werner
Epic Fantasy, Sword & Sorcery, Romance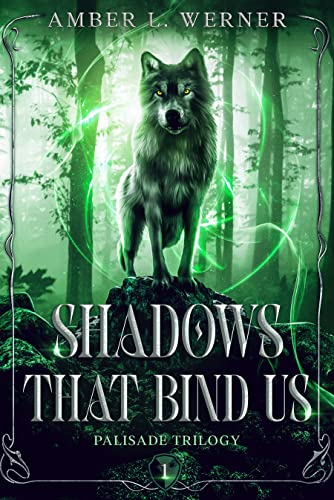 When magic comes at a terrible cost, who will pay the price?
Kayda grew up believing she was only destined for a loveless political match. But when she overhears her bullying stepbrother plotting behind her beloved grandfather's back, she vows to stop him. Even if it means mastering dangerous magic and allying herself with savage beasts.
Conall only wanted a simple life. But after a wolf rescues him from a deadly betrayal, he learns of a plot that endangers his sister, Lark. Now he's determined to save her from trading years of her life away. A chance encounter lands him a traveling companion who offers to help, but can he afford to give her his trust?
Lark's always dreamed of becoming a healer. She jumps at the chance to train with the Palisade Mages, only to stumble into a trap. Now escape is all that matters. Can she outsmart her captors before being sold into slavery?
To the east, an ancient evil sleeps. When its cage threatens to crumble, the Kingdom of Dracwood may never be the same…
3rd January – The Dancing Tree (Relict Saga #1) by J.A. Skald
Epic Fantasy, Grimdark, Sword & Sorcery, Romance
Look – It wasn't supposed to go like this, alright?
Humans were trouble.
Life as a monster hunter had beaten that lesson into Sebastian often enough. But just because people said Relicts were heartless monsters, it didn't actually make him one.
Would've saved him a whole heap of trouble if it did.
Not like Sebastian ever asked to become a Relict. Monster hunters turned half-monsters themselves, always traveling town to town to earn their keep, fighting with terrors and townsfolk alike until it's time to race back for their Orders before Mistide falls.
It's not a life anyone would want. Not that anyone ever asked him — he was sold into the life as a child to save his father's sorry skin.
When Ryndalon stumbles into his life, well – it turns out this isn't even the first time the bard's gone and made Sebastian's life hell.
Or that it's the end of his secrets…
Rule one making Deals with the fae? DON'T.
7th January – Demon Siege (Pacts Arcane and Otherwise #4) by Joanna MacieJewska
Epic Fantasy, Sword & Sorcery
The demons have arrived, and the final battle for Kaighal is about to start.
In preparation for the siege, Kamira has gathered as many allies as she could, but some are more reluctant than others. In the city about to face off against powerful demons and their hordes of demonlings, its defenders are still divided. As it becomes apparent that there's one or more traitors in their midst, Kamira and her friends will have to take risks to ensure Kaighal doesn't fall.
While humans struggle with their own challenges, five demons vie for supremacy over one another. If Kamira has her say, that's five demons too many, and they all have to go, one way or another… even if she and Veelk have to face them on their own.
7th January – The Auramancer's Exorcism BOXSET by Joshua E.B. Smith
Epic Fantasy, Grimdark, Sword & Sorcery, Horror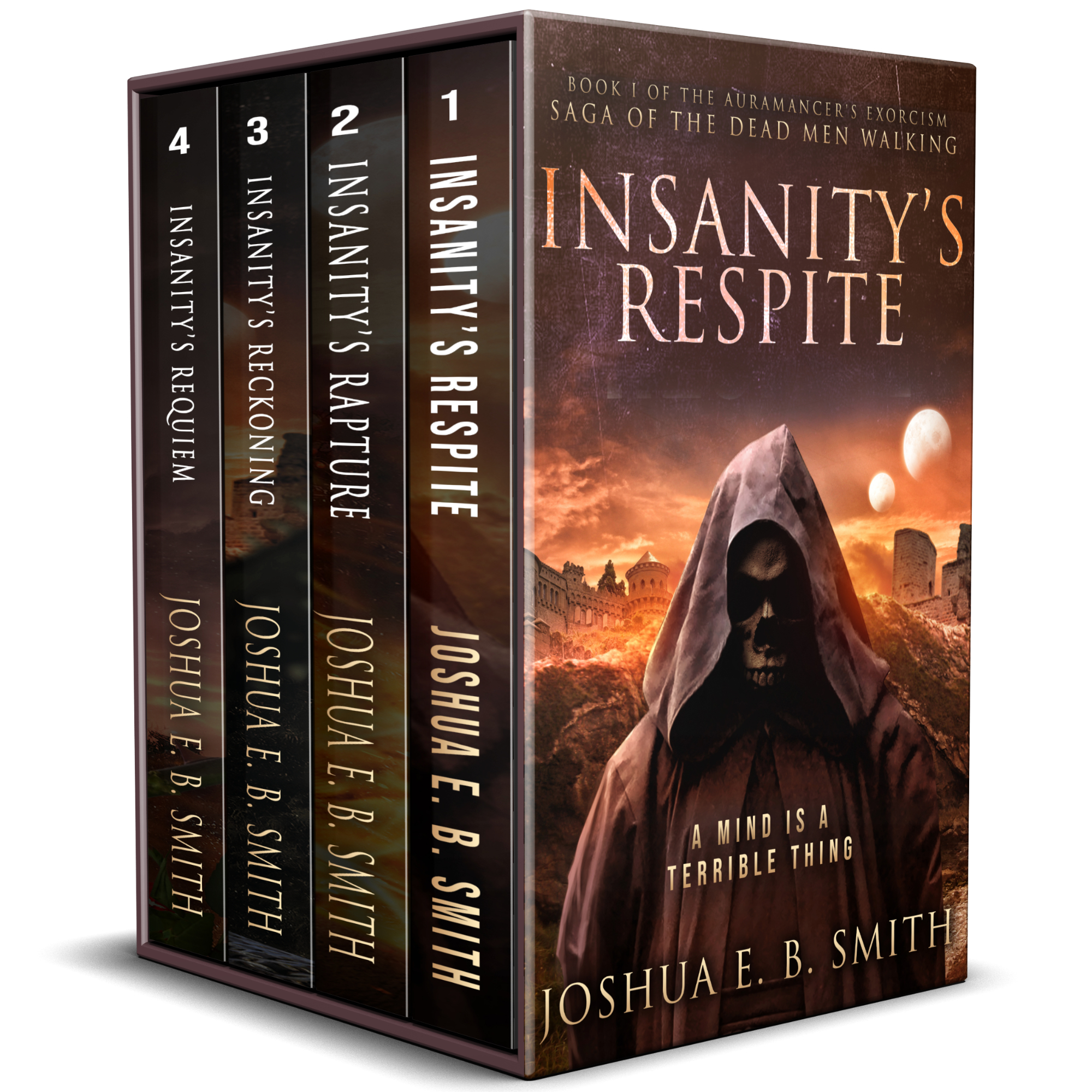 A cursed priest with a dead woman in his dreams. Rumblings of a demon thought vanquished on the waves. A sadistic vampire stalking the city streets. If Akaran can't overcome his own demons, the Safest City in the Kingdom will succumb to bloody insanity…
10th January – Embers Rising (The Fixers #1) by Sterling Carmichael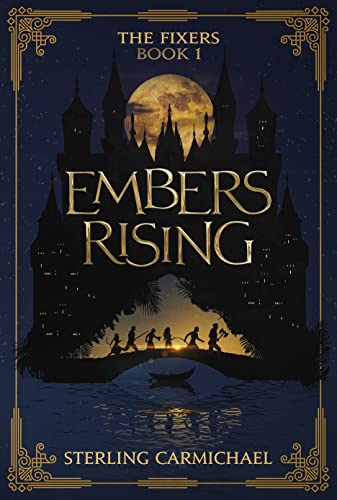 They expected their heist to yield coin, not conspiracies. What the former mercenaries find is a deadly plot that could destroy their country.
The nation of Arian may have recently shed its monarchy for a more democratic government, but reform hasn't changed the rules of survival on the streets. Currency is king, and almost everyone is for sale . . . at the right price.
Ex-warrior and sell-sword Kaimana knows this well. When he hears his corrupt old employer is on his deathbed, Kaimana sees a chance to pay off his gambling debts and recruits a friend to help him unburden his former employer of a few valuables. Laurenze, a half-elven expert thief who worked with the rest of their defunct mercenary group, agrees to come out of retirement for one last job.
Unfortunately, their plan goes sideways when they discover the old man used them to consolidate the country's riches into one person's coffers: Twylo, a ruthless politician running in the next election who will set reforms back by decades—or worse—if he ever gains enough power.
Kaimana and Laurenze alert the remaining members of their group, who scattered after a disastrous mission drove them apart almost a decade ago. Twylo may have the upper hand, but he has no clue who he's double-crossed . . . and they're going to make sure it's the worst mistake of his life.
10th January – A Crucible of Fire and Steel (Heirs of War #2) by Jamie Edmundson
Sent to unknown lands on a mission to save Dalriya, Sanc must find his feet fast if he is to survive. As he discovers others who share his powers, he becomes embroiled in the conflicts of this new world. What is Sanc prepared to do, to defeat Ezenachi?
Back in Essenberg, Liesel is still at the mercy of her brother and the witch, Inge. As the Empire slides towards civil war, she must find a way to change the course of events. Before it's too late.
Peyre, now Duke of Morbaine, will do anything to rescue Liesel from her predicament. But what price will he pay to save the woman he secretly loves?
Belwynn Godslayer. A legend thought long dead. More dead than alive, in truth. But once destiny has its claws so deep, it rarely lets go.
The futures of kingdoms, empires, and the peoples of two worlds hang in the balance in book two of Heirs of War. Featuring new adult character journeys, bloody medieval battles, warring states, and dark sorcery.
10th January – Rebel of Riddle and Woe (Tidecaller Chronicles #3) by Levi Jacobs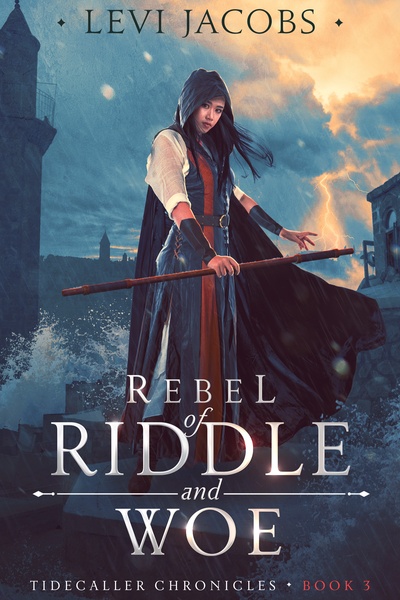 Things were finally looking up: escaped from the gladiator pits of Dahran, Aletheia not only has a new understanding of her enemies and a team of allies by her side, bur her old lover back, miraculously escaped from prison and bearing secrets from the inside.
Then bands of enemy monks begin to find them, despite being undercover and on the far side of the continent. It seems impossible–but so was her lover's escape. And as the attacks grow more deadly, Aletheia realizes her lover carries more secrets than the ones she's spoken.
Now she must choose: her lover of her mission. Her happiness of the world. The fate of hte world hangs in the balance, and no choice will leave rher unscarred.
11th January – Trial of Thieves (Dawn of Assassins #2) by Jon Cronshaw
Fedor is a thief…and a killer.
Soren changed everything. Nothing can go back to how things were.
Armed with a magical blade, Fedor has no choice but to accept his first contract as an assassin.
His target is the most dangerous man in Nordturm.
Is the money a high enough price to kill?
Will he choose between the life of a thief, or the life of an assassin?
What will happen to the surviving members of his gang?
13th January – Bloodcrete (The Weirkey Chronicles #6) by Sarah Lin
Betrayed. Murdered. Reborn. One last chance, to make it right. Theo's adventure ended with his mentor's hands around his neck. The betrayal cost him his friends, allies and everything he had built… but not his life. Though broken and powerless, Theo has one last chance to enter the Nine Worlds, wielding the knowledge and expertise of his first life. This time, he needs more than just power, he needs to unravel the deception that killed him once… and is coming for him again.
Theo is getting closer to ascending to Authority, but the consequences of his actions are nipping at his heels. Old rivalries return, other continents are threatening war, and the House of the Lost is working for mysterious purposes. Worst of all, the Asplundat Movement is finally marching to war. They've begun production of bloodcrete, their most dangerous sublime material, and no one is sure of the consequences…
14th January – The Rhine (Portal to Nova Roma #3) by J.R. Matthews
Epic Fantasy, LitRPG, Historical Fantasy
As the dust settles on the battlefield of Carthage, Alexander finds himself struggling to cope with the aftermath of war. Plagued by demonic corruption and mental exhaustion, he searches for any means to restore his strength and secure his rapidly expanding empire.
In his desperation, Alexander turns to a mysterious prisoner who offers a unique form of power that could help him achieve his goals. But with the prisoner's motivations unclear, Alexander must weigh the risks of trusting this enigmatic figure against his own desperate need for a solution. In addition to his personal struggles, Alexander faces the daunting task of securing trade routes for Venice before the pirate threat returns.
Seeking new sources of resources and allies, he leads his legion north to the scattered outposts on the dangerous frontier.
But the region is fraught with danger, as many of the outposts have recently been overrun by powerful monsters – or possibly by treachery. To survive, Alexander and his legion must rely on new allies, new technology, and strange, unknown powers that Alexander alone may be able to master.
As Alexander ventures deeper into the unknown, he must also grapple with his own inner demons and find a way to heal his mind and body. Can he overcome the challenges ahead and lay claim to the resources of the frontier?
17th January – Tattoo of Crimson (Blood of the Fae #1) by Sarah Chilson
Historical Fantasy, Gaslamp
Society, suitors, and…serial murders?
As much as she desires to please her family, gently-bred herbalist Jessa Caldwell has no intention of making a suitable match—not when she's seeking the truth about the taint of the fae that lies within her. If she's to escape the madness brought on by fae-touch, she must devote her energies to seeking a cure.
But then mysterious tattoos begin to appear on the citizens of Avons. None recall receiving these harbingers of death, but all die at the hand of an untraceable killer days or weeks after being marked.
When the tattoo appears on her beloved mentor, Jessa seeks the Magistry with information on the case—yet they refuse to consider her findings, so she must risk both social censure and her own safety to hunt for the killer herself.
Her one possible ally represents her greatest fear—the encroaching Otherworld consuming her mind—and may well undo all her efforts to control her fae-touch. Yet if she forsakes the offered aid, the killer will go free.
Something sinister stalks the streets of her city, and she must decide…how far will she go to stop the killing?
17th January – The Bookshop and the Barbarian by Morgan Stang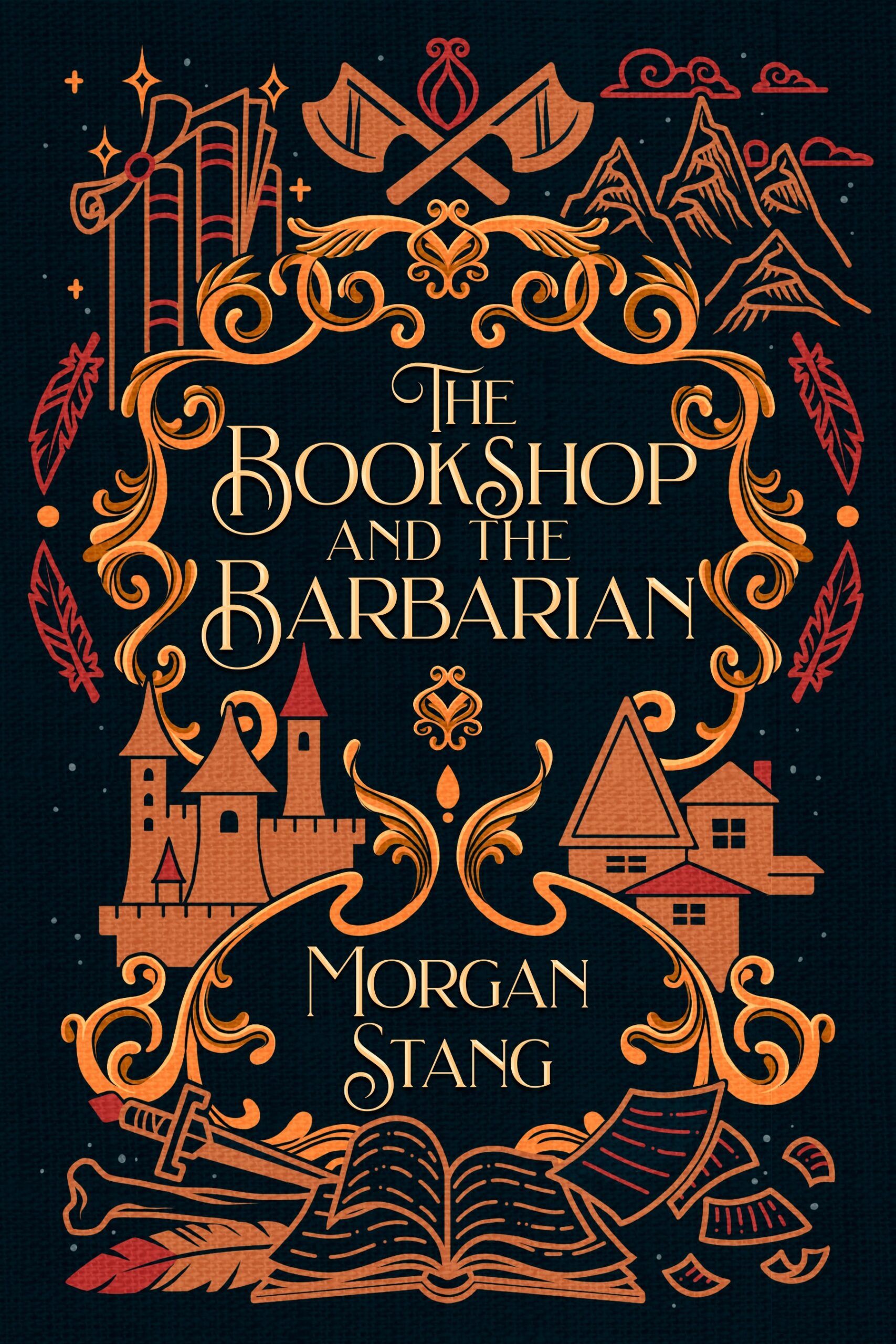 Explore its many rooms, pick something nice off the shelf, and have a little read by the fire at the Cozy Quill Bookshop.
Running from strife in her homeland, Maribella Waters becomes the new owner of the fabled Cozy Quill. After finding squatters on her property, she employs Asteria Helsdottir, a giant, barbarian warrior woman more accustomed to swinging an axe than opening a book. Together, the odd couple must make a success out of the bookshop—and survive a dizzying procession of seasonal festivals.
But the local evil noblewoman has other plans in mind. Threatened with being run off the land, Maribella and Asteria must use their wits to outsmart Lady Malicent and keep their business open. Along the way, the whole town lends a hand, friendships are forged, and mysteries are revealed.
The Bookshop and the Barbarian is a low stakes, comedic and cozy fantasy with a slice-of-life, sapphic romance. It is about the celebration of books, autumn and winter, community, friendship, and unexpected love. And it is also very patiently waiting for you to pick it up and read it.
Note: The Cozy Quill Bookshop is a goblin-free establishment.
18th January – The Briar Crown (The Zemkoska Chronicles #1) by Helen Rygh-Pedersen
They say love conquers all… but can the conquered ever love the conqueror?
Twenty-five years ago, there was life. Twenty-five years ago, there was peace when the descendants of the dryads and naiads kept all life in balance. Until one fateful night when the Oderbergs invaded, executed the royal house of Domonov and took Domovnia for their own, ruling with an iron fist and an edict of fear.
Roslyn Pleveli, like most of the orphans of that night, wants revenge and an end to the persecution of her kind. Yet, even if the Domovnian's use of magic was permitted, she wouldn't be much help, able to command only a few lowly weeds. But everything changes when she saves the life of an injured young man in the forest not knowing it was the prince of the Oderbergs himself. Ordered to see to the rest of his treatment, Roslyn is snatched from her home and all that she loves by his soldiers.
Now, in the Oderberg stronghold, she has the chance to change things. With the royal family within her grasp all she has to do to free her people is kill them… but can she do it, or will something more powerful than revenge heal the wounds of the past?
18th January – Grim Brothers by Em McDermot
Epic Fantasy, Grimdark, Horror
"I will haunt Baneswood until it spits out those I love. This I swear, if it costs me everything."
Rune is a boy on the edge of manhood when a sorcerer arrives in his small village in the woods. When the sorcerer bewitches his sister, Aurora, forcing her into marriage against her will, Rune and his three brothers vow to do anything it takes to rescue her. But young Rune never could have imagined the price they will pay to get her back.
19th January – The Moss Dragon of Brittlekeep by Ashley Capes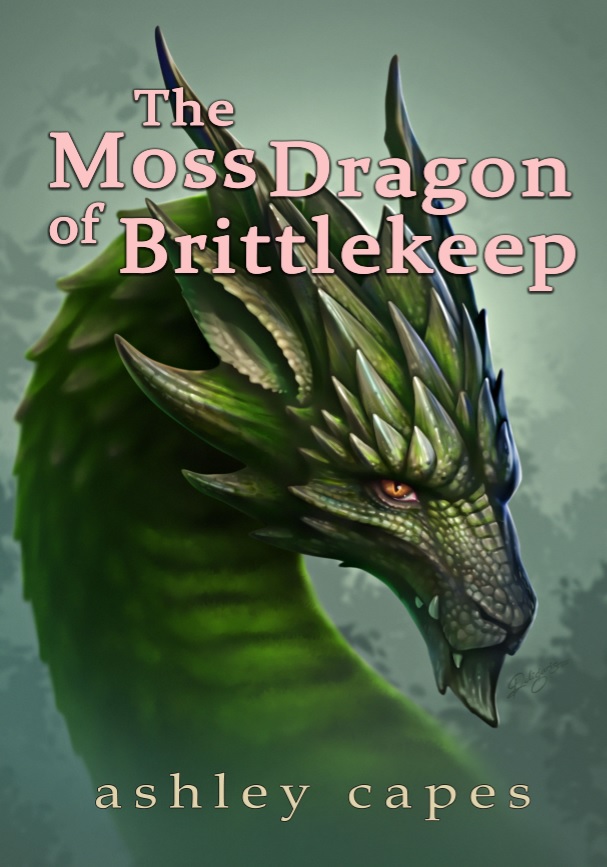 When Penny stumbles across a dragon's tooth beneath the city cemetery, she unwittingly becomes a target of the Brittlekeep's master and his dark magic.
Urged to keep her own abilities secret by the talking locket, Bear – her mysterious ally – Penny seeks help from a band of rebels who have their own reasons for accepting her.
Doubts mount swiftly as Penny is faced with flight into the unknown or capture by those who will stop at nothing to harness her power, all the while claiming to be the only ones she can trust…
19th January – Of War and Ruin (The Bound and the Broken #3) by Ryan Cahill
The Blood Moon is rising.
23rd January – The Siege of Tyron Keep (New Paladin Order #2) by Charles C. Cromwell and Kenneth W. Cromwell
A plague has struck the Paladin Order!
Tryam has arrived at the paladin temple in Secundus to join the ranks of the legendary brotherhood of the warriors of light. However, soon after he begins his training, heralds bring shocking news: An Abyssal-born plague is devastating paladin temples across Medias, leaving no survivors.
After the destruction of Arkos, the fallen Abbot Monbatten has been wandering the Corona Mountains, begging Aten to take his life. When the great dragon Valthryx grabs him in her claws before death claims him, Monbatten believes he has been spared for a grand purpose. Taken to the temple of the Dark God, Terminus, Monbatten is reborn in dragon flames. Now under the guise of the disfigured sage Janus, Monbatten is ordered to destroy the Paladin Order, the only force on Medias hindering Terminus's return.
Tryam, desperate to find a cure for the malady that even the wisest among the paladins cannot discover, recalls an ancient relic possessing divine healing properties thought lost to history, the enigmatic Tear of Aten.
On his quest to find the Tear, Tryam must first confront the tragedy of his family's past. The journey takes him to his ancestral home, Tryon Keep, now besieged by a bloodthirsty battle mage named Balamachus and his squad of indestructible war machines.
24th January – No Heart for a Thief (Malitu #1) by James Lloyd Dulin
Epic Fantasy, Sword & Sorcery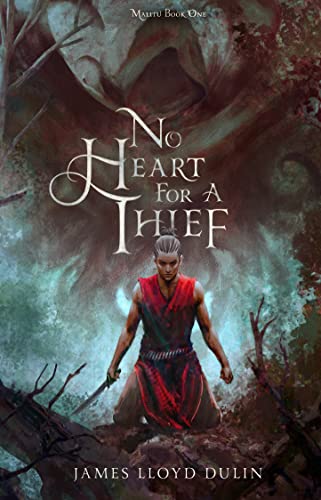 We are the stories we tell ourselves…even the lies.
The Thief, a great spirit, and her descendants have abused their ability to steal magic for centuries. When Kaylo starts to hear the song of other people's magic, he must learn to hide from his people as well as the invaders. A gift or a curse, Kaylo may be able to save his people from the Gousht Empire that claimed their land with this stolen magic.
Eighteen years later, Kaylo still prays to the spirits, but not out of loyalty or love. He knows better than to rely on those selfish bastards for anything. While hiding in the forest from his foolish acts of rebellion, he encounters a girl, Tayen, being pursued by two soldiers of the empire. Against his better judgment, he risks facing the consequences of his past to intervene.
When Tayen attempts to run off seeking vengeance for her family, he offers to train her to wield her magic and a blade. If he can't convince her to relinquish her need for vengeance and stave off the demons of his past, he's going to get them both killed.
24th January – A Shade of Madness (The Ashes of Avarin #2) by Thiago Abdalla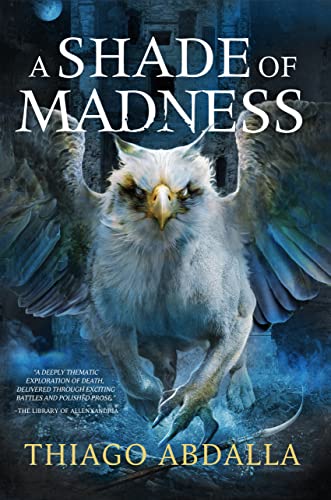 Avarin tumbles into madness through the shattered ruin of a centuries-old peace.
As griffin riders clash against airships above and hordes of madmen below, Lynn finds herself surrounded by enemies. Ones that will test the limits of her faith. To defeat them, she must risk everything… including her sanity.
Adrian has lost the Legion, but new magics on foreign shores might be the answer he needs to rebuild his army. His return to the Domain will bring vengeance, and the hope that he will finally prove himself to his father.
Nasha's curse has taken on a new, terrifying shape. She dreads it could be just what the dead goddess needs to escape from Her prison within the Silent Earth. Will she be strong enough to resist, or will Nasha's curse give rise to the monster she fears to become?
Madness is spreading and it cares not for the borders of men.
27th January – Descent to the Sunken Cathedral (New Paladin Order #3) by Charles C. Cromwell and Kenneth W. Cromwell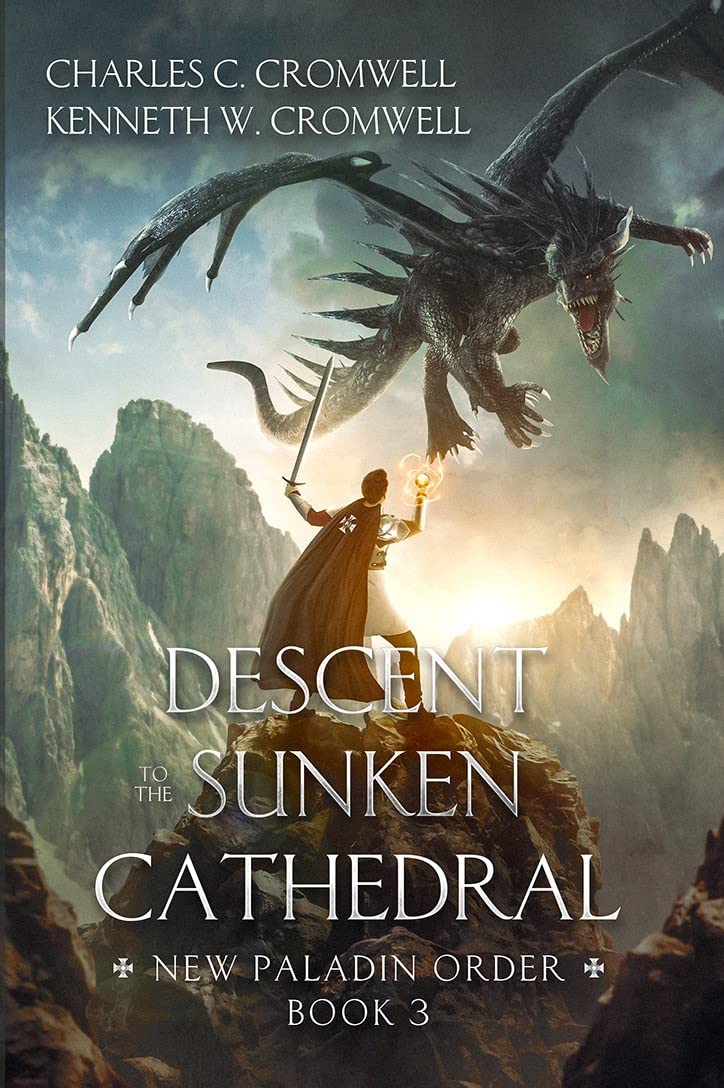 The quest for the Tear of Aten continues!
Descending to the depths of Mountainside Lake to find the sunken Celestial Cathedral of Lacapolis, the last-known location of the Tear of Aten, Tryam and his companions are shocked to discover survivors of the great cataclysm living among the ruins of ancient Lacapolis, preserved under a dome of light.
Having lived beneath the water for centuries, the populace is unaware of the world above and is leery of strangers. These desperate people suffer under the thrall of an Elder God, Avum, who they believe is a benevolent lake goddess. In reality, the creature is a being of terrible power, poised to rise to the surface and transform Medias into the image of her own native realm, a horrifying one outside the known cosmos.
Among Tryam's companions on his quest is the betrayer Monbatten, in the guise of Janus the sage. Monbatten, now an agent of the Dark God, Terminus, has been tasked to steal the Tear of Aten once Tryam has ripped it free from the flesh of Avum.
Terminus, however, is not the only force aware of the quest. Three armies race to Mountainside Lake, each vying for control of the divine relic, the last hope for the survival of the plague-beset Paladin Order!
28th January – Indigestion and the Apocalypse (The Three Vases #3) by Chad Retterath
Dirt has lifted into the sky, glowing as if Whispered across the world. Earthquakes and tsunamis wreck the land as the real apocalypse begins.
Faint pulses from the third and final vase call out to Kebin, far to the south in the land of the Elementals.
It is a race against time as the world crumbles around Kebin and Lawrence. Even the Creator heads south as the end of the world draws near.
28th January – Aiduel's Sin (The Illborn Saga #2) by Daniel T. Jackson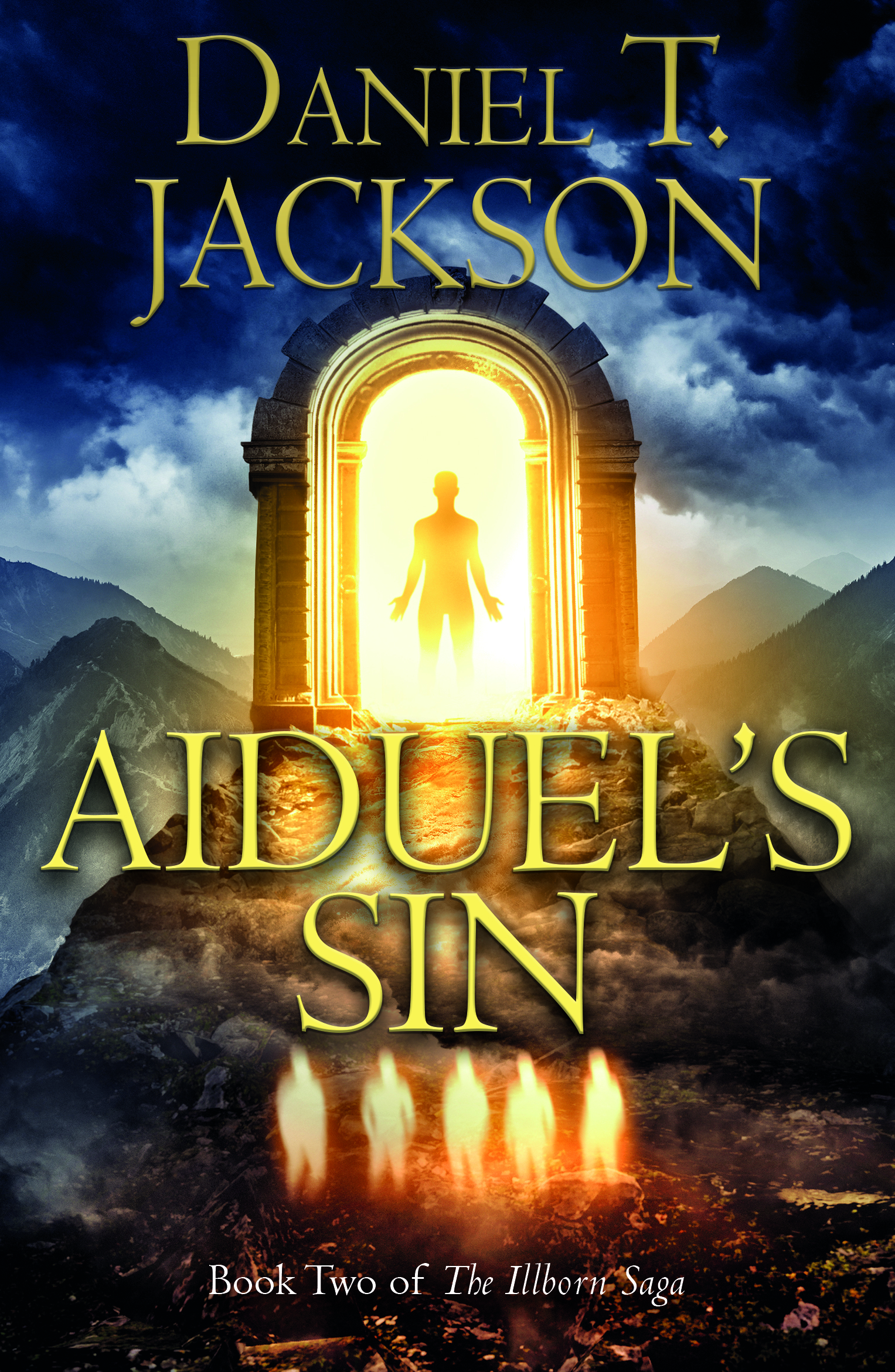 How does the opportunity ever arise for one person to alter the destiny of a world?
As the nations of Angall move closer to a Holy War, the four Illborn are to face momentous challenges, while seeking answers about who they are and what their growing powers mean.
After Arion and Allana are drawn to opposing sides in the coming conflict, their mutual obsession threatens to bring ruin to them both. In Arlais, Leanna finds herself a target of both the Holy Church and of the killers who are closing in on her. And in Karn, Corin must respond to a deadly new peril, whilst coping with the devastating aftermath of the attack on his wife.
How will the choices and actions of the four shape each of their destinies? Only this much is certain; the mysteries of the Gate and of their dreams still await them, and there will be no peace for the Illborn.
31st January – Cry Magic (Jack Frey – Demon Fighter #2) by Mike Morris
Jack Frey and the Black Dogs may have won the battle of Arbour but the danger from the blood-sucking Nostros has never been greater. The threat of invasion looms over the island nation of Albios, humankind's last bastion.
However, there is hope. Jack has the sword of an ancient Nostros king in his possession — a weapon capable of turning the demons into ash with a single blow. In order to master it, he travels to a remote monastery to learn from the Black Dogs' greatest swordsman.
But evil magic has gotten there first, turning the local population into an army of the dead and they want Jack's head.
Can he survive their monstrous assault or will the war be lost before Jack can strike a single blow?
31st January – Fall of the Forsaken (Trials of the Ildarwood) by S.C. Selvyn
Epic Fantasy, Sword & Sorcery, YA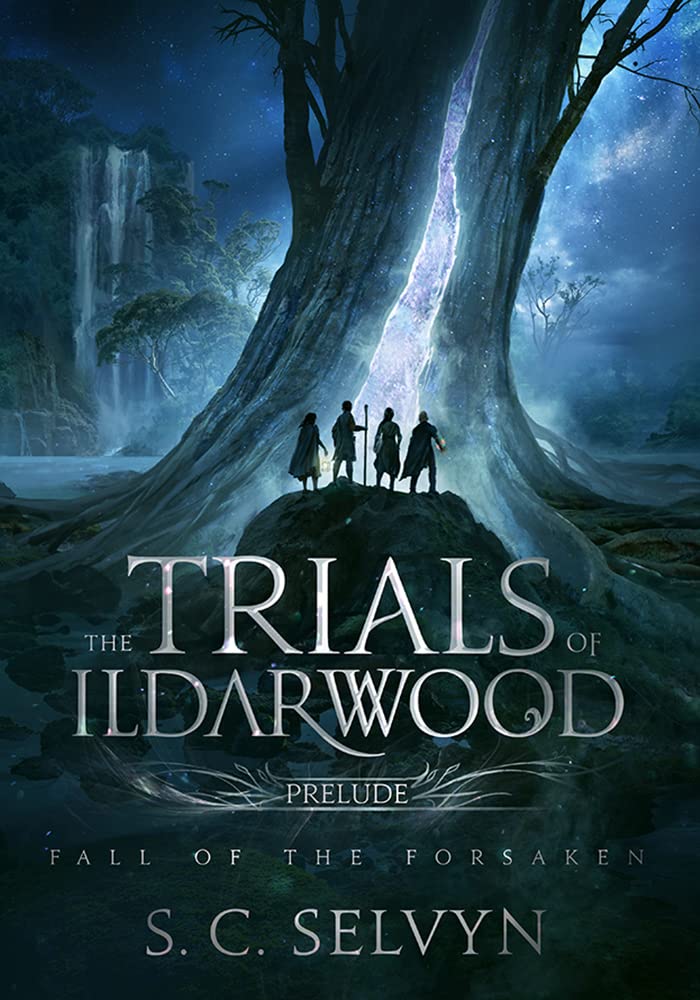 When Evalina Verdani was born holding an emerald stone, her family knew she would one day become a child of storms: powerful, brilliant, and utterly impossible to control. And that was precisely why they locked her away inside a place like Caelum's Keep.
Across the city, twelve-year-old Tevaun Osei was trapped at home, not because his soul was aligned toward darkness, but because his parents feared he was far too fragile to survive in the perilous world outside their door.
Both dreamed endlessly of escaping into the Ildarwood, where almost anything they imagined could be made real. They had no way of knowing what incredible dangers would await if their dreams one day came true…