If you would like to be kept up to date with the upcoming lists, please subscribe to my newsletter by clicking this link. I don't send out letters too often, pretty much once a month when this list goes out… and occasionally if I release a book or something.
As always, this is not a comprehensive list, but only includes all the books I have heard about so far.
If you have a fantasy novel you are self publishing in January or beyond, let me know by filling out THIS FORM, and I shall add it to the page. There are but 3 requirements:
1) It must be a self published fantasy novel.
2) It must have a Goodreads page.
3) It must have a cover.
---
28th December – The Blood of Outcasts (The Bane Sword Trilogy #1) by D.A. Smith
Epic Fantasy, Sword & Sorcery
Masako escapes the Lord Council with only her life intact, her clan shattered and master dead in wake of disaster she wrought. It is her cursed blood that cries out, and a godsborne that answers.
By the power in her blood, and a promise made with it, she's given a second chance. With it, she must unite the outer clans, move past old rivalries and worse, or face annihilation at the hands of a foreign sect of sorcerers, the Taosii, and their silent invasion.
Only, Masako was executed, she's meant to be dead. Demonic rumours and a destructive past sow doubt in her campaign before it is begun.
---
30th December – Edict of Honor (The Eldest Throne #2) by Bernie Anes Paz
Progression/Cultivation
A screaming sword. A dangerous renegade. Both stand in the way of the coterie's first mission.
After being sanctioned by Avyleir Library, Roun and his friends find themselves looking forward to their futures as sacred guardians of humanity. Roun knows, however, that their evaluation was only one obstacle along an endless path, and it does not take long before they receive their next challenge: the coterie's first Copper rank mission.
The job seems simple on the surface, and tasks them with protecting a village from the threat of a roaming brigand clan. Yet upon their arrival, they discover the inhabitants are anything but what they expected—and are soon drawn into a conflict against something far more sinister than mere outcasts.
To make matters worse, an apostate feared across the empire may lie at the heart of the brewing storm, a man whose legend is as great as that of the profane artifact he seeks.
Caught between timeworn vows and their equally ancient bearers, Roun's coterie will need to battle against impossible odds to complete their mission—and prove they can overcome even the darkest strokes of Fate.
---
31st December – Of Darkness and Light (The Bound and the Broken #2) by Ryan Cahill
Epic Fantasy, Sword & Sorcery
Heroes will rise. Nations will fall.
Behind the towering walls of Belduar, Calen Bryer and his companions stand in defense of the city and its new king. In over a thousand years, Belduar has never fallen. It has stood as a bastion of hope. But the Lorian empire are at its walls once more, and the Dragonguard are coming.
In the North, with Faenir by her side, Calen's sister Ella arrives at the port of Antiquar. She holds no fear of the unknown. She will see this through, no matter what – or who – gets in her way.
Meanwhile, at the embassy of the Circle of Magii in Al'Nasla, Rist Havel hones his newfound powers in preparation for the trials. Unbeknownst to Rist, he is being watched, measured, and judged. He was not taken into the Circle by chance. There is greatness in him. But great men can do terrible things.
As Lorian forces land on southern shores and Aeson Virandr's letters of rebellion find their way to the right hands, only the Knights of Achyron see the true danger. The danger that stirs in the darkness. The coming shadow will not stop. It will consume all in its path. It wants for nothing but blood and fire.
---
2nd January – Blood, Sand, and Fire by Gage Spear
Epic Fantasy, Sword & Sorcery
Take the first steps into the shattered world of Tasden, a land destroyed by ancient calamity with factions vying for power in the ashes that remain.
Pressing the boundaries of morality, a jaded veteran tries to outrun the demons lurking in his past by taking harrowing contracts issued from the elites of society. His latest contract holds the secrets of his past in jeopardy, sending him to a hostile desert surrounded by awe-inspiring creatures, conflicting indigenous peoples, and a spry young noble that has dreams of becoming an adventuring hero.
Will dead memories stay buried? Can all sins be forgiven? What do you do when you find the life you covet is nothing but a lie? The answers can only be found through blood, sand, and fire.
---
4th January – All Daughters Rise (Kinborn #1) by Alysa Auriemma
YA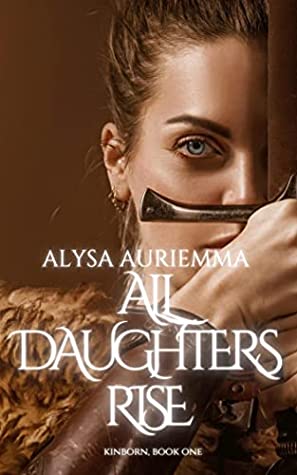 Sabrine, a Greenwitch, has grown up thinking that the female, winged warriors known as the Daughters were unrepentant killers, gleefully slaughtering all humans who stood in their way. This all changes when her ex, vampire Lora Walker, resurfaces with a shocking revelation–Sabrine's mother was once the feared leader of the Daughters. Sabrine has unknowingly been groomed to be her mother's assistant.
Now Sabrine needs to reevaluate everything she thinks she knows, and she needs to do it fast, because the barrier that separates the magical world from the world of the humans is cracking open, and nobody knows why. And the only person she can rely on is the last person she wants to deal with: her ex-girlfriend.
---
11th January – The Lost Sentinel (Relics of Power #1) by Emma L. Adams
Epic Fantasy
They say the country of Zeuten no longer has any need for heroes.

Quests have been completed, the great Powers have withdrawn from the world, and the Sentinels who guard the last Relics are largely forgotten. Unlike their neighbours in the country of Aestin, whose Invokers wield the magic of the deities in exchange for glory and prestige, they leave the gods alone, and the gods extend the same courtesy to them.

When Zeuten's last Sentinel disappears, Zelle, her granddaughter, intends to track her down. Instead, she runs into an Aestinian stranger with no memories of his past, who claims to be looking for a long-lost Relic hidden in the mountains by the first Sentinels. To Zelle, the rumours of lost Relics are just stories told to trick gullible travellers, but the hordes of enemies on the stranger's tail suggest otherwise. Armed with nothing but her grandmother's sentient (and temperamental) magical staff, Zelle finds herself tasked with keeping them both alive.

Between monstrous beasts, magical storms, and an enthusiastic but inept aspiring assassin and her dragon sidekick, Zelle has her work cut out if she wants to survive long enough to save her grandmother and prevent the destruction of a nation.

Maybe Zeuten is in need of a few heroes after all…
---
11th January – Where Blood Runs Gold by A.C. Cross
Sci-Fantasy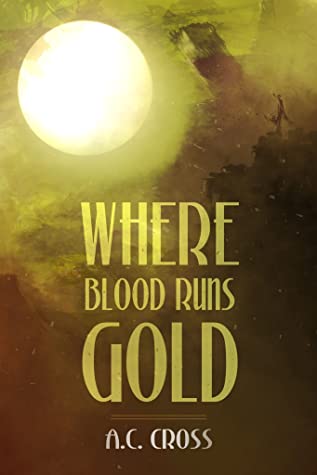 Sheriff Errol Thorpe's life is chaotic, brutal, and above all, solitary. After an unimaginable loss years ago, all he feels is the compulsion to seek vengeance. But when a vulnerable family arrives in town, facing an ugly future, he is pulled headfirst into a web of violence, secrets, and things he never imagined. In search of truth and answers, Thorpe finds himself battling deadly flesh-eating Dust, acidic golden blood, and the political designs of powerful people – all the while learning how to be a person again. When Dust rises in San Dios, people hide indoors. When Sheriff Thorpe arrives, people run.
---
13th January – Components of a Caster (A Series of Decisions on Kairas #2) by D. Hale Rambo
Epic Fantasy
Laysa has always vowed to do whatever it took to learn magic.
Rejected by deities and getting nowhere with research, Laysa's not sure she has what it takes to be powerful. When she learns her leader is a Caster with overwhelming talent, she sees a way forward. Laysa eagerly exchanges instruction in return for the Holy Speaker's requests. Reclaim stolen deity artifacts that have fallen into deadly hands.
Plunged into danger chasing the remnant, Laysa is unprepared. Monstrous creatures and perilous travel she's no match against. And her fledgling magic isn't enough to prevent bandits from ambushing her and her friends.
Brought before a dangerous woman who knows more than expected, Laysa questions everything she's been told.
Can Laysa keep her friends alive and survive uncovering the depths of the unknown? Does she have what it takes to be a Caster?
---
13th January – Snow and Red (Dragon Shifter's Hoard #1) by Eileen Mueller & A.J. Ponder
Urban Fantasy
Snow & Red have always had strange powers. When they collide with the Draki twins, their lives explode.
Red's always liked playing with fire, and Snow's so frosty, she's nicknamed the Ice Queen. Mom's warned them not to use their powers. To be careful not to reveal they're freaks.
But when Snow and Red sneak out at night to have fun, they have no idea of the dangerous world they're about to get dragged into—a world of dragon shifters, mages and deadly Fae.
Snow and Red are attacked in an alley by a local gang. They instinctively react with fire and ice. Two buff guys swoop in to rescue them. Insanely attractive, with shimmering gold and silver tattoos on their faces and arms, the Draki twins may be more dangerous than the girls' attackers.
As the girls get to know them, they're drawn deeper into the deadly underworld simmering beneath the thin veneer of Pinevale.
---
13th January – End of Days (The Broken Gods #3) by Aaron S. Jones
Epic Fantasy, Grimdark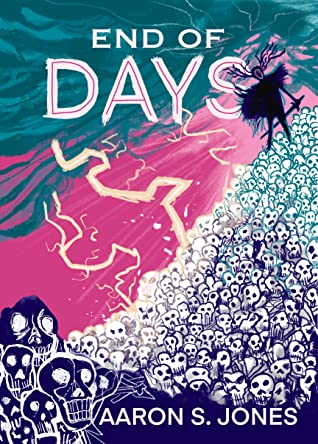 Death. Guilt. Darkness.

Takaara is a broken world.

The North is divided as the Empire of Light threatens to tighten its grip on Archania and sweep through the Borderlands. Sly Stormson fights alongside his old ally Arden Leifhand but does the young archer truly know what is best for the people of Takaara? Or is a much darker force about to consume an already broken world?

Katerina Kane continues her journey to the East in an effort to seek an audience with the shadowy Empress of Light. In a country full of enemies, she wonders if she will ever see her home of Archania again.

The southern kingdoms prepare for the final battle with the army of Chaos, knowing that if they fail, all of Takaara will pay in blood…
---
13th January – Ashes of the Witch (The Shifting Lands #1) by Lucas Pederson
Epic Fantasy, Grimdark
Betrayed by her companions, the Skulltalons, the witch Gorecrow is burned alive and wakes in the Darkness. A place where the dead go to die. Seething with hatred and a lust for vengeance, Gorecrow strikes a deal with Death. She can return to the Shifting Lands, able to invade and travel through her old companions' dreams, but she must also collect their souls to reclaim her own from Death. Vengeance, however, isn't the only reason returns. The leader of the Skulltalons, Vellias, has stolen the copper doll that was left for her to keep. A doll containing an ancient god.
With the Shifting Lands on the brink of another shift, which could devastate many lives, Gorecrow must collect her murderers' souls and her doll before it's too late.
Then she meets an extraordinary girl who leaves Gorecrow questioning everything…
---
14th January – Whispers of Stone (The Last Gift #2) by Allegra Pescatore
A God is Dead. A Queen is Missing. Secrets are Unraveling.
On trial for the murder of the King, Elenor and Gabriel must become allies if they want to survive. His magic is spiraling out of control, awakening a mystery hidden in the very walls of the palace. She has one month to pass her Water Rite and find a way out of the marriage her parents set up. But things are about to get much more complicated.
Between sadistic family members intent on taking Elenor's throne, Tirit Mindel breathing down Gabriel's neck, and a Golden Dragon appearing in the sky above the Mondaer Desert with an ominous warning, more than the Kingdom of Lirin is at stake.
If that weren't bad enough, time is ticking down for Fedrik and Fay as well. With the desert turning against them and Daemon as a questionable new ally, figuring out how to control Fedrik's Gift has become a matter of life and death.
---
15th January – Star Overhead volume 3 by Zachary Nieves
Urban Fantasy, YA
Amethyst Treasure is torn between two worlds. Her mother's world in Downbeat where she has her friends, a large house, and any little thing she could want for—except her mother's time. Her mother's mysterious job gets much more of her attention than Amethyst ever did.
In another world is her father, little sister, and Virtuoso, the Queen's own backyard. The house isn't big and the spending is frugal, but even if she has to share him, Amethyst has as much of her father's love and care as she can stand. What she can't understand is how her world was ever torn apart in the first place.
When a chance encounter leads to a new perspective with the giantess Solei, Amethyst finally questions the peculiarities surrounding her parent's divorce. For the two people she's spent most of her life with, it seems like she hardly knows them.
---
17th January – A Capital's Perils (Adventures on Brad #8) by Tao Wong
Epic Fantasy, YA, LitRPG
May You Receive the Attention of Those in High Places
Daniel has drawn the attention of the one group he desperately wanted to avoid. The Royal Family has summoned him to Warmount, the capital of Brad. There, he'll have to try avoid noble politics, royal entanglements and keep up with his Adventuring.
Of course, that'd be simpler if the Labyrinth was easier to delve through or if Warmount wasn't a Master Class dungeon.
---
20th January – Rule of the Night (Record of the Sentinel Seer #2) by M.H. Woodscourt
Sci-Fantasy
Blood called to the stars.
Darkness is answering…

After facing the Wildwood's wrath, Lekore must set his sights on protecting his people from a threat descending from the depths of space. The key to safeguarding the cities of Erokel lies in an ancient shield system—if it can be repaired in time.

And the faraway threat isn't Lekore's only trouble. Closer dangers draw near to claim him and his abilities for their own. Somehow, he must wrestle with his newfound right to the throne, while he fends off a Tawloomez invasion, a slave revolt, and the worshippers of the Night—with only four days until first contact.

Meanwhile, the evil beyond his world has other plans…
---
20th January – A Timeless Wyll (The Grothia Books) by Theo F.W.K. Cookson
Epic Fantasy, Sword & Sorcery, Grimdark, Horror
Even in the most secluded areas, one cannot hide from vengeance. War comes for us all.
Feilece is a humble farmer boy. He enjoys time spent with his family, his pet ram, playing with the neighbour kids, but most of all, he loves the clock. He'll spend hours staring at the eye on his wall, watching the shadows cast from his pinhole camera creep along with every second, feeling like he is one with the passage of time. It fascinates him. And though it sounds like a waste of time, his passion over the clock may end up being what saves him from the horrors that exist in his world. The past is rarely kind, and Feilece has no clue what's coming for his family, nor is he prepared. The biggest demons exist in the will of those who have not been taught how to reconcile their pain.
---
21st January – The Empire's Lion (The Imperial Adept #1) by Nathan Tudor
Epic Fantasy, Sword & Sorcery
She left a slave. She returns a conqueror.
As an Adept, Reiva blasts fire from her hands and leaps over walls. But when her first solo mission leaves her half-dead amidst a heap of massacred allies, she gets just one chance at redemption.
The Empire orders her to crush the one kingdom she thought she would never see again: Talynis, the land of her birth, the land she left in chains.
Standing in her way is the Wolf, a vicious assassin hellbent on killing Adepts—and a single cut from his cursed blade will destroy Reiva's magic forever.
Even if she can survive, victory may come at a price too high to pay…
---
25th January – Empire of Shadows (The Coraidic Sagas #3) by Alicia Wanstall-Burke
Epic Fantasy, Grimdark
In the aftermath of battle, a truth is laid bare—the world, and the people within it, are not as they appear.
Adrift without an anchor and nursing a broken heart, Lidan steels herself for a task she never thought would fall to her—to hunt down the architect of the horrors that have plagued the South Lands for years.
Ranoth stands on a precipice, his plans in tatters. The path forward leads as easily home as to death. Hungry for answers, he and Lidan set out in pursuit of a common enemy, for dark and fathomless powers are moving beneath the surface of Coraidin.
The unseen realms have awoken and within them, ancient feuds flare to life.
A new and deadly threat looms, and an old bargain will be struck anew. Will Lidan and Ran survive the coming storm to finish what they have begun?
---
25th January – Heart of the Bloodstone (The Stone Tribes #1) by Philinna Wood
Epic Fantasy
Avalan is a hunter in a cage.
In the village of Hydrus, a fastness secluded from the Stone Lands, Avalan was born. He swam its warm waters, hunted through its blackwood forest, played the goat games on its white shore.
Now, he watches the chief erect a mighty palisade to keep his tribe contained, forbid the magic of the birthstones, exile his childhood friend, and punish the tribe of Hydrus for daring to love, hope, dream … As the chief's madness grows, so does Avalan's longing to lead the tribe to freedom.
But Avalan's dagger is no match for the chief's powerful stone magic. Much as Avalan hates the stones for being the chief's weapon, he realizes there's only one path to freeing his tribe: find what was denied to him, the missing piece of his soul …
---
And if you like these lists, please consider joining my Patreon for exclusive content and lots more.