If you would like to be kept up to date with the upcoming lists, please subscribe to my newsletter by clicking this link. I don't send out letters too often, pretty much once a month when this list goes out… and occasionally if I release a book or something.
As always, this is not a comprehensive list, but only includes all the books I have heard about so far.
If you have a fantasy novel you are self publishing in August or beyond, let me know by filling out THIS FORM, and I shall add it to the page. There are but 3 requirements:
1) It must be a self published fantasy novel.
2) It must have a Goodreads page.
3) It must have a cover.
1st August – Card Mage: Slumdog Deckbuilder (Card Mage #1) by Benedict Patrick
Progression/Cultivation, LitRPG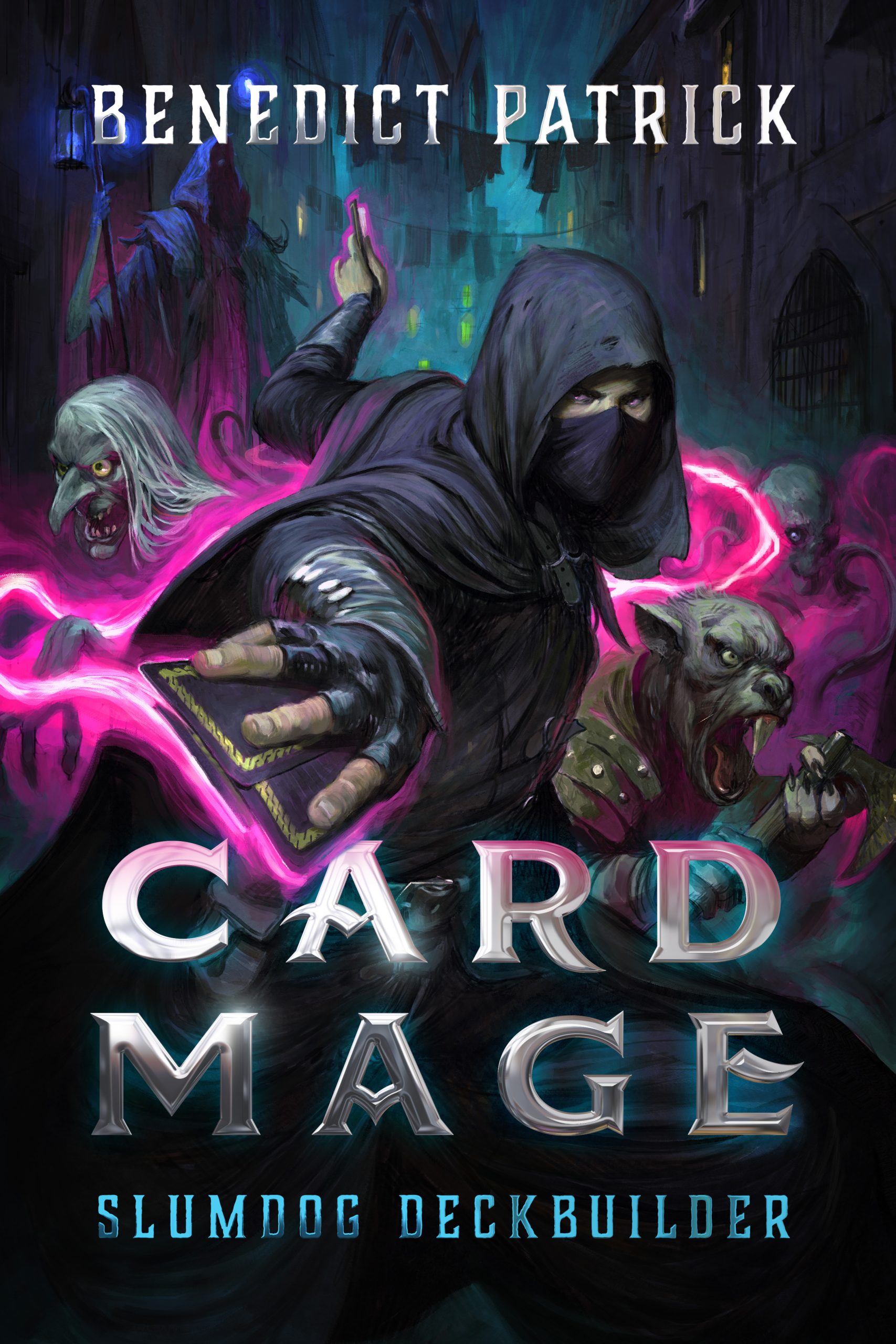 Build your deck. Prepare for battle. Change the world.
Born in the slums of Domstadt, City of Cards, Hick has known only poverty. The only way to make life better for himself and his family is to play the magical card game that is the lifeblood of the city; earn new cards, learn how to use them, build deeper bonds with the folkloric monsters contained within.
Hick's dreams are shattered, however, when he is targetted by the religious fanatics who run the city, and is forced to compete in the secret, high-stakes world of the underground card circuit. Hick must struggle to keep his identity secret as he builds his deck, unlocks the power of the cards, and takes his first steps toward becoming a legendary card player.
1st August – The Wind at Oak Hollow (Realm of Light #1) by Melissa Widmaier
Families can be complicated, especially when the fate of the kingdom rests on yours.
Marl Ganwin is more than just a mischief-maker. He's a pain in the ass–the Wind spirit's favorite youth. The Village of Na-ir tolerates his antics, giving him free rein to ramble and rumble. But things take an unexpected turn when Wind forces him to accept an unfathomable fate.
Can Marl's family and the entire village survive the implosion of his gifts? Or will his choices send their peaceful world order into a whirlwind?
What will he lose when he accepts his power?
1st August – A Savage Country (Low Country #2) by Morgan Shank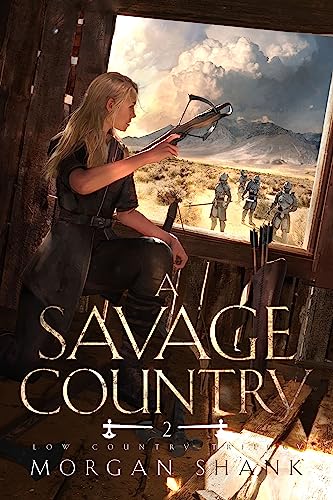 When Sharla Tarroful hunted a Claw tribe and fought their chieftain, she didn't expect the consequences: a dead cartel leader and another one missing. She accidentally reshuffled the playing field, and now, everyone wants a piece of the pie. Thanks to her, Low Country can't trust its Watchmen any more than its cartels.
Rumor also has it that Marast, the leader of the final cartel, is mobilizing his men to launch a civil war. When a squad of Watchmen ask Sharla to help track him, she knows her grandfather, Low Country's Colonel, recognizes the threat.
Sharla has her reservations about helping Watchmen, but the darkest secrets of her past are only just coming to light. A new player follows her path: none other than Hari Tarroful, Sharla's mother. Drawn to her homeland like a moth to light, Hari envisions a new country. She's changed, but so has Sharla. Mother and daughter are bound for a collision course, a confrontation that will shape their futures, and those of their countrymen, forever.
1st August – Outlaw Mage (The Dageian Puppetmaster #1) by K.S. Villoso
Despite Rosha's efforts, she will never fit in. To her classmates, she is forever an outsider, a girl from the fringes of the empire just lucky enough to have well-off parents. To her teachers, she is either a charity case or an exception to the rule that Gorenten just aren't capable of performing complex magic. Worse, still, she is nothing but a status symbol to her father-a child gifted with magic to show his powerful friends that even people like them could belong in the empire. As if she doesn't have enough problems already.
Haunted by the invisible rules that pull her dreams just out of grasp, she walks out on the eve of her final exams, throwing away her one chance at becoming an official mage of the empire. She practices magic outside the mage council's grasp, one of the worst crimes anyone could commit.
Years later, her father's shoddy business deals have finally landed him in trouble and he disappears without a trace. Rosha reluctantly enters the services of a rich sorcerer, his last known connection. The sorcerer's sudden death leaves her stranded in a sea of enemies-and the knowledge that the man is the voice behind the ageless, faceless emperor. To protect herself and her family, Rosha must impersonate the most powerful man in the empire. As she becomes everything she has ever hated, she stumbles upon conspiracies that seek to break the empire from within…
1st August – Dawn of the Void #3 by Phil Tucker
This is the final installation in the Dawn of the Void trilogy. Discover the exciting end to James's desperate attempts to save humanity before the unleashing of the Void.
1st August – The Third Cut (A Thousand Li #9) by Tao Wong
An Ill Wind Blows from the South As corruption seeps from the southern kingdom of Nanyue, Wu Ying sets out on a dangerous journey to uncover its source. Spirit stones have become corrupted, with twisted daos embedded within. If left unchecked, this corruption threatens to spread across the world. With the guidance of the wind of heaven, Wu Ying travels across the exotic kingdom where he must confront powerful daos and perilous threats. Along the way, he is aided by companions new and old as he battles to stop the corruption before it is too late.
1st August – Runelight (The Aenigma Lights #1) by JA Andrews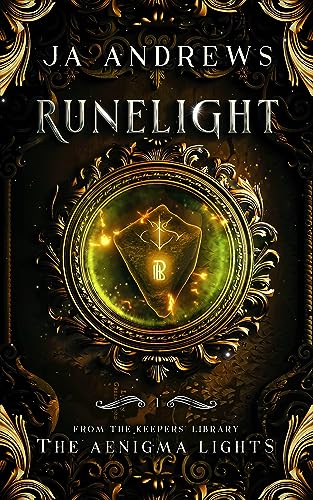 Kate thought finding the puzzle box would give her all the answers.
But it only holds far more desperate questions.
Kate is a Keeper—a storyteller, magic-wielder, and researcher—but a single mystery has evaded her all her life: What happened on the tragic day when two strangers stole not only the puzzle box that hummed with magic, but so much more?
She and her brother Bo have searched for twenty years with no luck. Until Venn, a surly elf, shows up on the hidden doorstep of the Keepers' Stronghold, with that same aenigma box—and a message that Bo has disappeared.
Kate needs a guide back to Venn's homeland to search for him, and Venn needs to find him for reasons of her own. Reasons she refuses to explain.
Despite their mutual distrust, Kate and Venn form a grudging alliance.
Somewhere in the midst of infiltrating dwarven tunnels, discovering the secrets of the aenigma box, and stumbling onto shocking ancient relics, the alliance shifts to friendship.
But as the search for Bo grows increasingly dangerous, they uncover a complex plot woven through centuries, devastating not just individuals, but entire empires.
And even working together, the inexplicable forces standing against them may be too much.
1st August – Overpowered Dungeon Boy #2 by Benjamin Barreth
The final half of the adventure continues with Thomas and friends delivering desperate refugees to the land of the elves. But chaos brews in the wealthy kingdom, from mysterious threats at the border to assassination attempts on Thomas's friends. Goddesses, monsters, demons, and much more are packed into this thrilling conclusion.
3rd August – Murder on the Lamplight Express (The Lamplight Murder Mysteries #2) by Morgan Stang
Steampunk, Horror, Gaslamp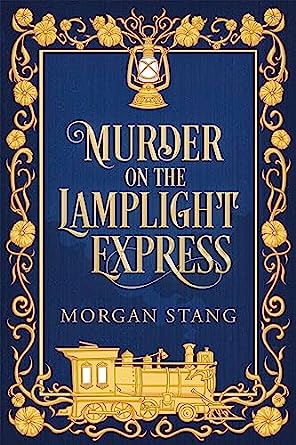 All aboard for mysteries, murders and monsters on the Lamplight Express .
The orders given to Isabeau Agarwal and her partner are ensure the safety of all passengers and crew until point of destination. But on the maiden voyage of this luxury train, nothing is quite what it seems. Isabeau soon discovers why her unique professional skills are needed when the passengers are threatened with a possible monster hiding among them.
But things are never that simple for a Huntress. A passenger is shot dead, and as the train hurtles headlong into desolate moors and a thunderstorm like none other, mayhem breaks loose.
Ten little passengers. The businessman. The attendant. The doctor. The creation. The puppeteer. The tarot reader. The bounty hunter. The actress. The ambassador. The bodyguard. Ten little liars…
…and one murderer.
4th August – Sea of Souls (Sea of Souls Saga #1) by N.C. Scrimgeour
Dark be the water, and darker still the creatures that lurk within…
Free-spirited Isla Blackwood has never accepted the shackles of her family's nobility. Instead, she sails the open waters, searching for belonging on the waves.
But when tragedy calls Isla home, she realises she can no longer escape the duty she's been running from. Selkie raiders have been terrorising the island's coasts, and when they strike at Blackwood Estate, Isla is forced to flee with her hot-headed brother and brooding swordmaster.
To avenge her family and reclaim her home, Isla will have to set aside old grudges and join forces with an exiled selkie searching for a lost pelt. The heirloom might be the key to stopping the bloody conflict—but only if they can steal it from the island's most notorious selkie hunter, the Grand Admiral himself.
Caught between a promise to the brother she once left behind and an unlikely friendship with the selkie who should have been her enemy, Isla soon realises the open seas aren't the only treacherous waters she'll need to navigate.
As enemies close in on all sides, she must decide once and for all where her loyalties lie if she wants to save what's left of her family—and find the belonging she's been searching for.
4th August – Wakespire by Sarah Lin
Epic Fantasy, Progression/Cultivation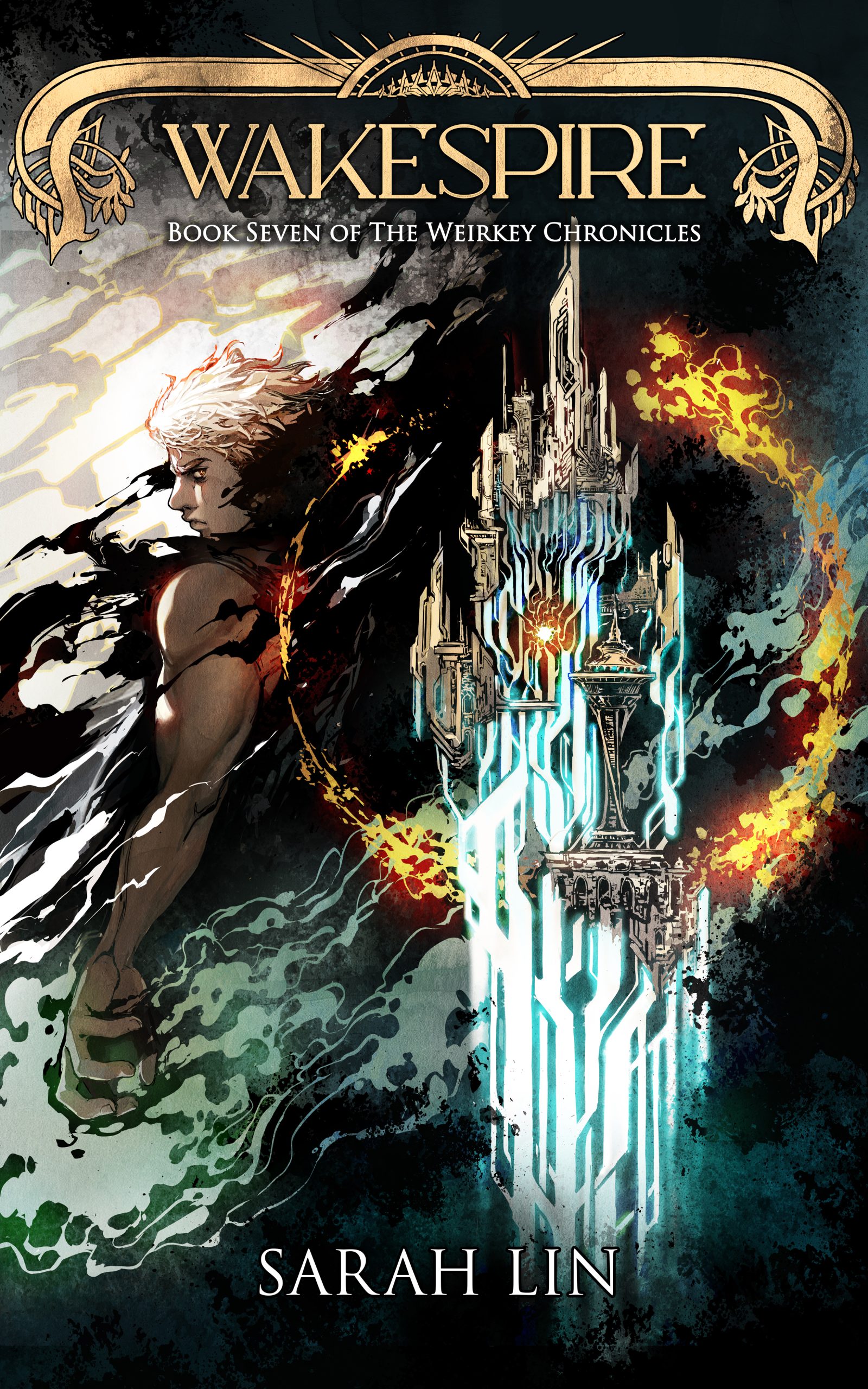 Betrayed. Murdered. Reborn. One last chance, to make it right. Theo's adventure ended with his mentor's hands around his neck. The betrayal cost him his friends, allies and everything he had built… but not his life. Though broken and powerless, Theo has one last chance to enter the Nine Worlds, wielding the knowledge and expertise of his first life. This time, he needs more than just power, he needs to unravel the deception that killed him once… and is coming for him again.
With Fithe behind him, the only thing standing between Theo and Authority is the soulcrafting itself. This will be the most important ascension of his life, so he draws on old knowledge and travels to Noven. There, he will find the perfect opportunity to fuel his rise… except it lies within a tower filled with challenges. And the dangers of the Wakespire may pale in comparison to the politics in the city around it…
4th August – Violence & Vigilance (Turesia Untamed #1) by David T. List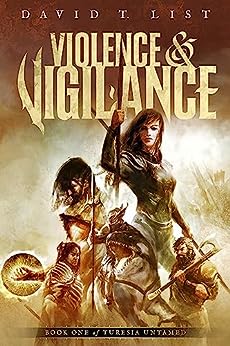 Violence & Vigilance is book one of Turesia Untamed, an epic fantasy series featuring an eternal vendetta, scars of grief and loss, untethered rage, and hope against all odds.
Irdessa the Undying, a renowned arena fighter in Fohrvylda, has escaped imprisonment but at great cost. Broken and alone, she must outwit and outfight her pursuers.
8th August – The Wrath of Artemis (Tapestry of Fate #7) by Matt Larkin
Epic Fantasy, Grimdark, Historical Fantasy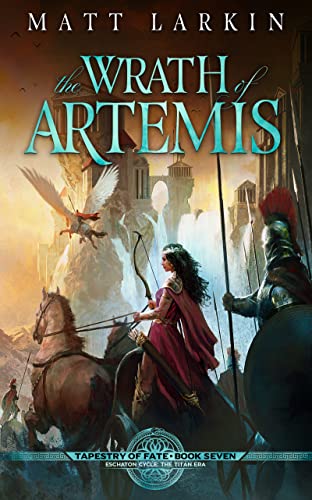 A fury fit to topple an Age arises
After millennia of ruling alongside them, Artemis can no longer abide the corruption of the Olympian order. To bring down Zeus and his brethren, Artemis will spark a war the likes of which has not been seen since the days when gods battled giants.
And once more, Pandora finds herself caught in the middle, forced to choose sides and certain that, whichever she choses, those she loves will suffer and die for her choice.
8th August – Manticore Park (The Regency Bestiary for Fine Ladies and Gentlemen #2) by Quenby Olson
Romance, Historical Fantasy, Cozy Fantasy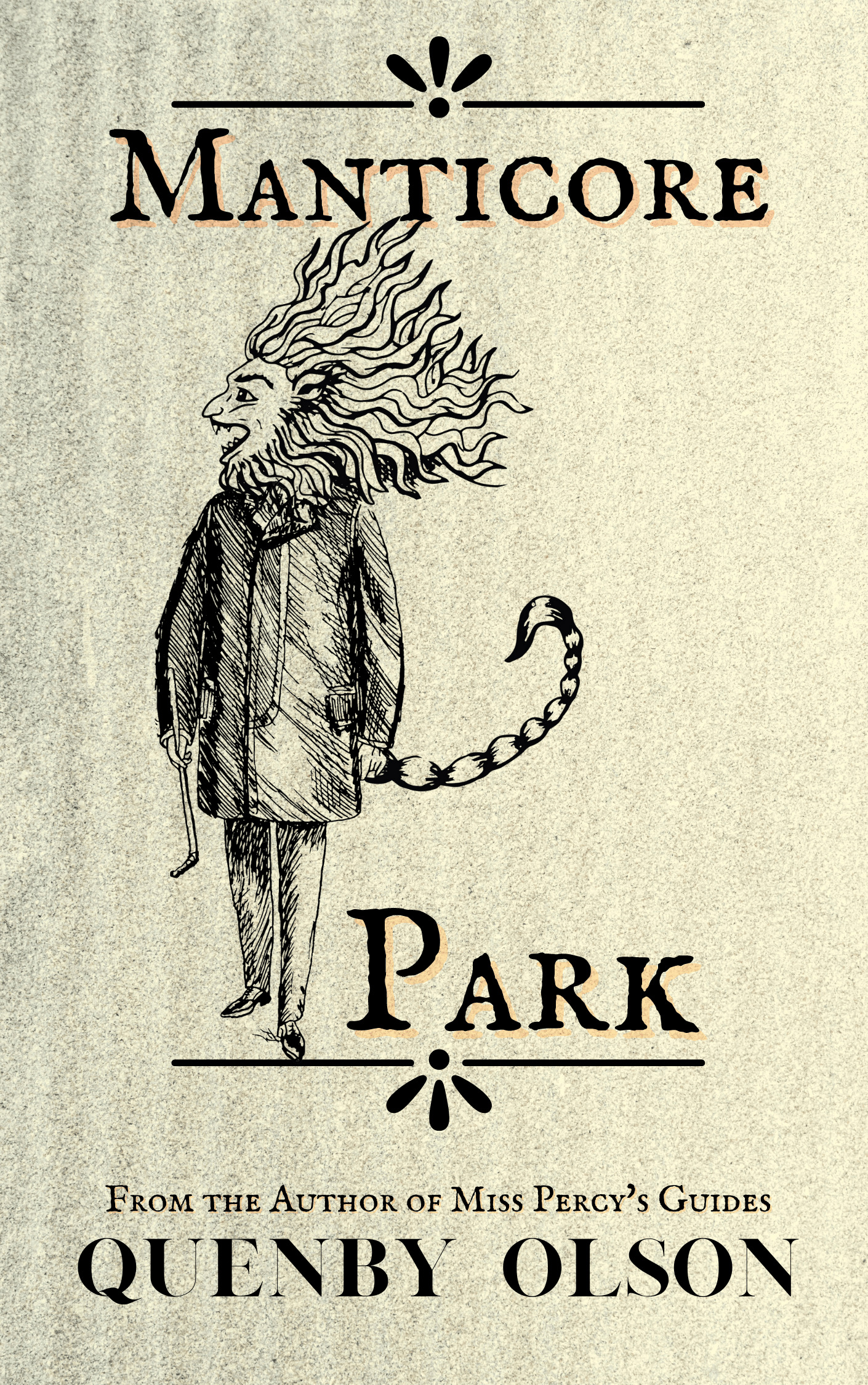 When Mrs. Rachel MacGinley arrives at Llewellyn Park, it is with little more than the clothes on her back and a wall around her heart. Falling prey to her affections has harmed her in the past, and she is determined not to let it happen again.
But at the first sight of Mr. Rhys, the enigmatic beast of a man who will live and work with her at Llewellyn Park, the protections she's so carefully constructed around herself begin to crumble. And so she must ask herself, can she continue to keep her heart under lock and key? Or does she even wish to?
14th August – The Non-Magical Declan Moore by Nathan Taylor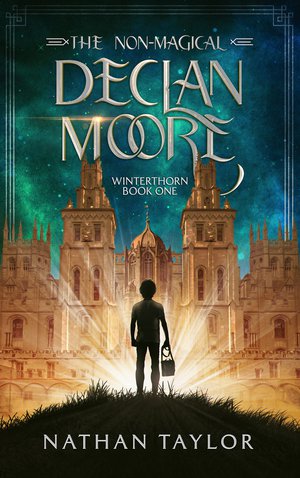 Seventeen-year-old Declan Moore should be a magical prodigy. Yet it seems the only thing special about him is his famous surname.
Desperate and jealous, Declan applies to learn magic at King's College—the most prestigious school of its kind.
But everything changes when Declan's application is rejected. Not because he cannot do magic, but because he is too powerful to be trained.
15th August – Facing Shadows (The Lost Scion #1) by Anna J. Worthy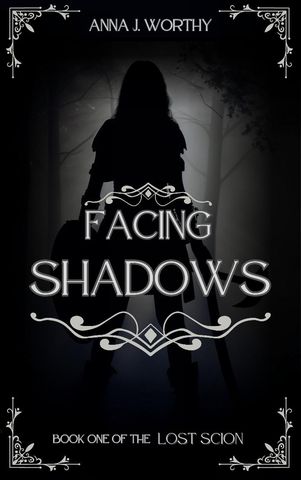 "We're more than our worst impulses, more than the shadows we face."
When Evaya, a 16-year-old warrior, stumbles into one of the mysterious chasms that have suddenly appeared near her remote island village, she's determined to find what's causing them before another one destroys them all.
If only it were that simple.
Her concerns are ignored by her village's Elders who are distracted by the decades-long feud between warriors and hunters—a conflict that has Evaya questioning which side she should be on. And a desperate power-play made by the volatile Elder warrior, Delcrom, could unravel any hope of unity.
Meanwhile, a prophesy suggests that pairing Evaya with the flawless young hunter, Rykas, would finally end the village feud. But she has developed complicated feelings for Aldric, a brooding cook who's fallen hard for her. The only thing Aldric wants more than Evaya is to defeat his father, Delcrom, who intends to pair Evaya with Valgrun, a treacherous young warrior who will stop at nothing to claim her.
Evaya must unite her people and confront the mystery of the chasms before it's too late. But can she save them without sacrificing her heart?
17th August – Blazebringer (Stone War Chronicles #3) by A.J. Norfield
There's a thousand ways to die in the jungle and Raylan would like to avoid them all.
There's no rest when you're being hunted. While Raylan and Galirras try to get to know the waterclan siblings and Dalkeira better, the Stone King's forces resurface and attack. Before he knows it, Raylan finds himself surviving the hardships of the Arosh'ad Islands' jungle with a spear at his back and Trista's traumatized younger brother, Decan, by his side. Frustrated by the forced detour, Raylan begins to question the path he's on and the choices he's made.
Meanwhile, Trista and the others turn the town of Baratta upside down to figure out what happened to Raylan and Decan. When even the dragons can't locate them, distress forces them to cooperate with more… questionable characters for a chance to get everyone back safe.
Back east, Richard helps prepare a full-scale counterattack to liberate the city of Azurna. Together with Harwin, Galen and Brenton—the oldest Iron Prince of Tal'Kabur—they launch a daring, dragonless plan to stop the Doskovian invasion dead in its tracks.
20th August – Pawns of a Cruel God (The God Engine #2) by Mars G. Everson
Epic Fantasy, Grimdark, Sci-Fantasy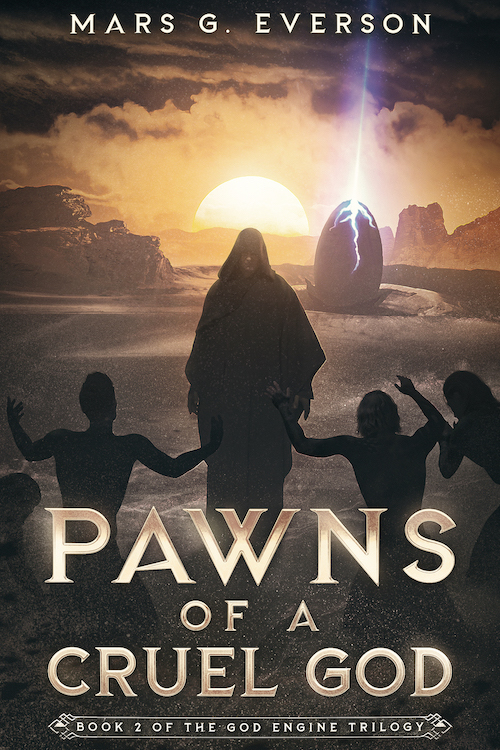 The follow up to "Thralls of a Tyrant God", Pawns of a Cruel God follows the survivors of the Hub as they find a new home, free from the tyranny of the Forever Kind and the ambition of the Lord of Greed. But they're not the only Gods at war…
What is the God Engine? What is the origin of the blind sickness? Is the Winged Death a mercy or a threat?
Tyranny is alive, and Freedom is just a dream. All that remains is a meager hope, but in their way stand the pawns of a cruel god.
22nd August – Ancient Sword Unyielding (Luke Irontree and the Last Vampire Wars #9) by C. Thomas Lafollette
Vampires are bad enough, but the dark god that drives them is Luke's nightmare.
For the first time in his nearly 2,000 year old life, Luke can see the end at the light of tunnel. A life of peace with no vampires to hunt is all he's wanted. But to achieve it, Luke must discover the identity of the dark god who rules the bloodsuckers. But the dark god has put Luke firmly in his crosshairs.
And that means Portland and Luke's werewolf allies are at the epicenter of the vampire's rage. Luke must organize his friends and allies if they can survive long enough to strike at the dark entity that wants to devour Luke's soul…
22nd August – Beast Mage (Manage Beasts #1) by Derek Alan Siddoway
Kellen Lars may be the most unremarkable person on Earth. In the mana-enchanted land of Oras, he could become a champion.
After his little sister vanishes before his eyes, Kellen awakens in another realm inhabited by mythical creatures and people who shape the very forces of nature. These are the Beastcallers, wielders of elemental magics who ascend alongside their beast companions.
In search of his sister, Kellen explores a savage new world full of magical storms, animal demi-gods and warring tribes. Just surviving isn't an option. If he ever wants to see home again, Kellen must wield his budding powers and train his newly bonded Mana Beast. Even if he succeeds, nothing will ever be the same again.
A young man from Earth. A Mana Beast. Together, they'll progress into legend.
27th August – Your Blood and Bones by J. Patricia Anderson
Kill the monsters when they're found.
No matter who they used to be.
The girl with secret feathers in her skin and strange bones jutting out beneath her clothes is resigned to her fate. Her deformities mark her a monster and the stories say monsters must die.
When her family finds out and turns on her, a village boy saves her and leads her on a frantic escape. The girl believes her death has merely been delayed—until he mentions a cure.
With the world against them and the monstrous change progressing, they must cross water, forest, and field to chase the rumor that fuels their desperate hope. But is hope enough to keep them going?
29th August – Fireborn (Fireborn #3) by Vanessa Ricci-Thode
Epic Fantasy, Sword & Sorcery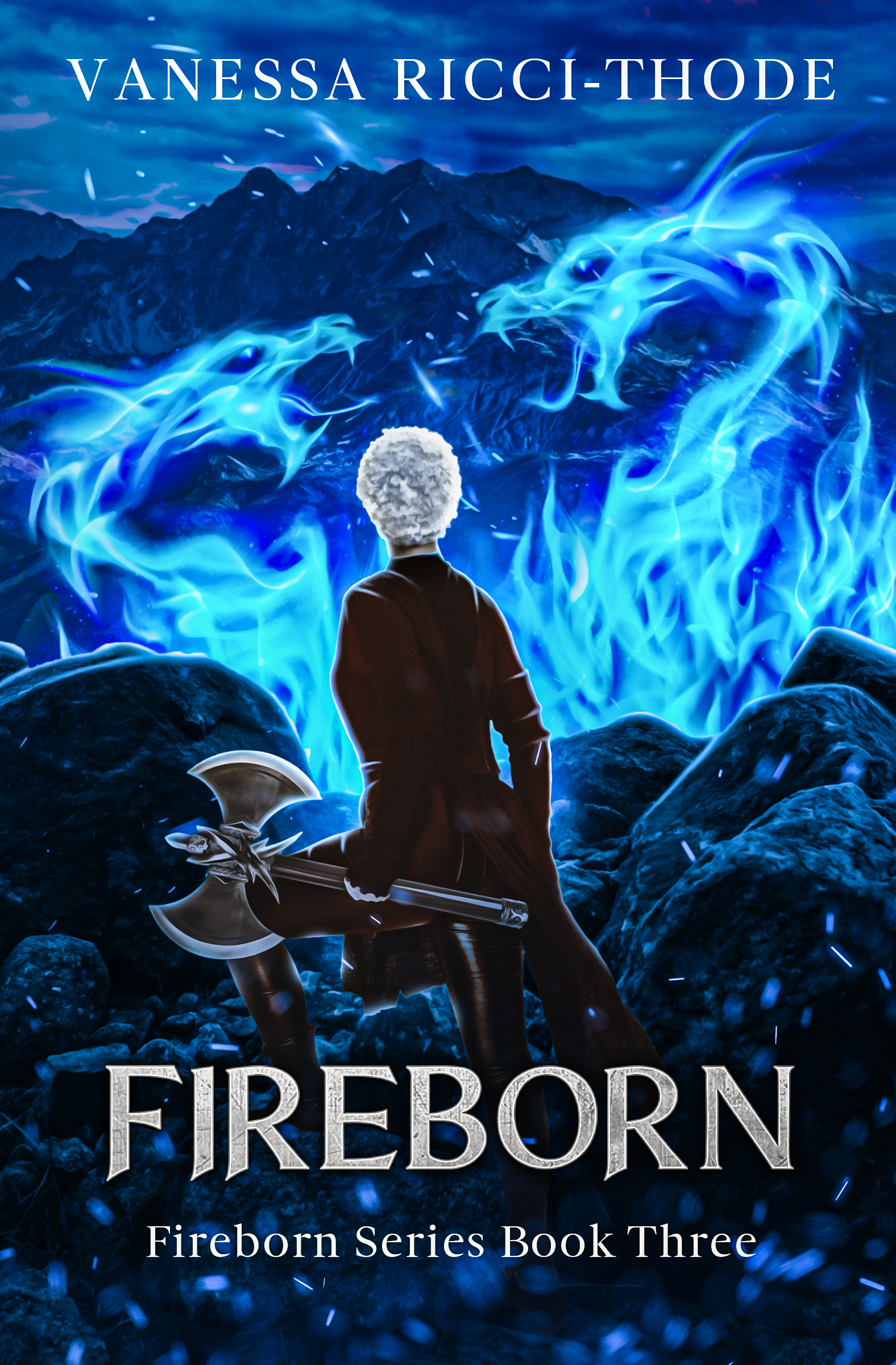 Spark tries not to think too much about dragons. Those unlucky enough to be seen within the city are captive beasts chained to industry, and her family's continued support of what dragons remain in the wild has left them as outcasts on the edge of society. Spark's only concern is to keep her family safe in the bubble of their farm.
When her unparalleled fireborn power draws the attention of her city's brutal magistrate, he sends his dragons to kill Spark's entire family. She narrowly escapes and must take refuge in the human settlement beneath the dragon city. She sets up shop as a blacksmith and tries to build a new life. After learning the shocking truth of her mother's fate and why the magistrate wants Spark dead, she must grapple with the effects of her mother's legacy before her untamed power proves as much threat to her friends as the magistrate does.
Because the magistrate has not forgotten about Spark or her power. If she hopes to avenge her family and protect her new friends, she must win over the persecuted dragon population. But winning a dragon's trust is no small feat.
29th August – Faerie Hearts (Sharp Tales #7) by Anthea Sharp
Sword & Sorcery, Romance, Historical Fantasy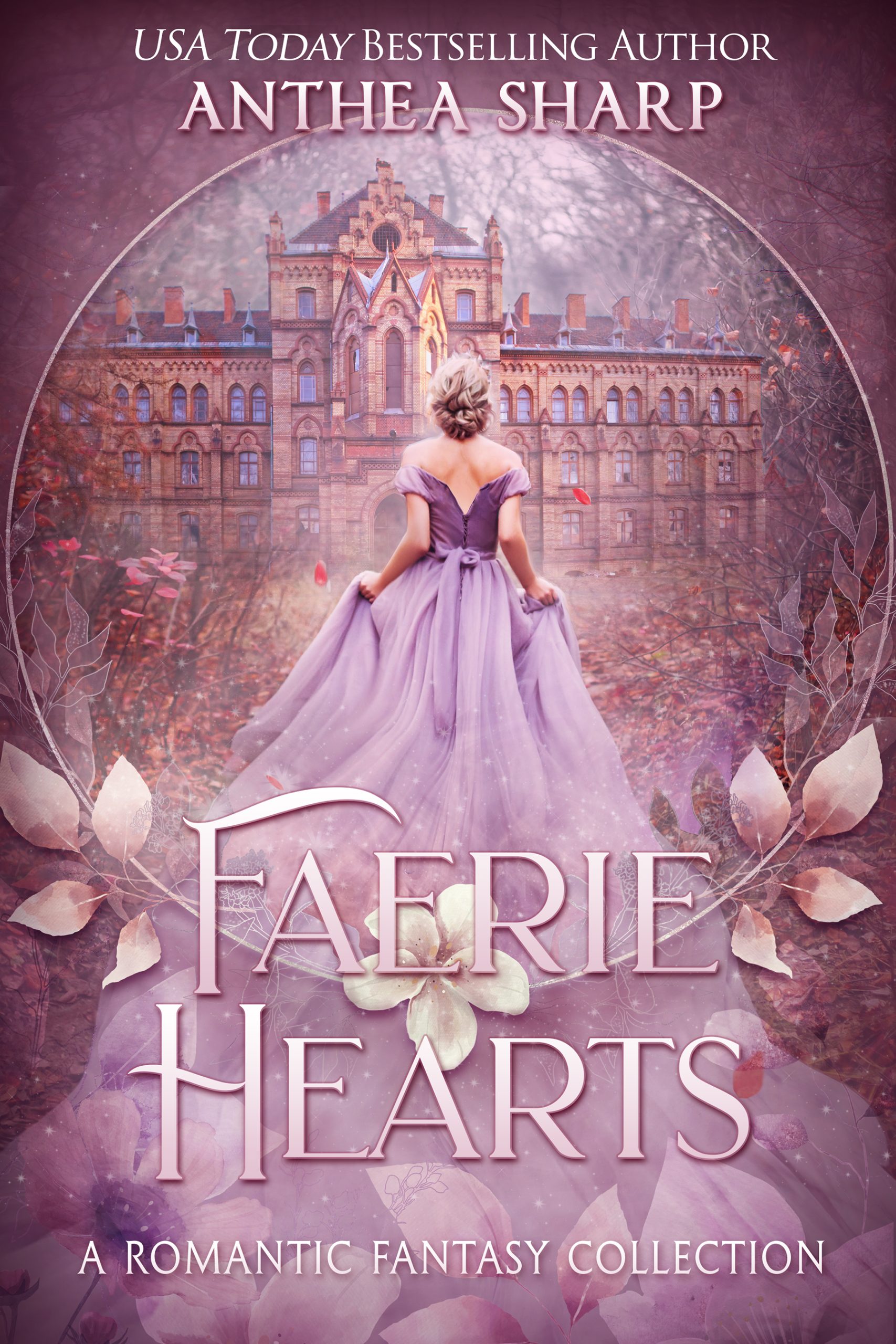 From a heroine of Celtic legend to an intrepid elf warrior, fall in love with these couples bound by fate, who must fight for everything they hold dear in order to gain their true loves. Inspired by legends and fairytales, each story is filled with adventure, enchantment and, of course, plenty of (non-spicy) romance!
THE FAERIE MAIDEN OF THE OAKS – Based on an Irish legend, a fey woman marries the human lord who has captured her heart. But beware faerie bargains…
HEART OF THE FOREST – A prince becomes lost in a mystical forest, where he must fight for his life at the side of a moon-haired elf maiden who may hold the answer to his dreams. (Connected to the Darkwood series)
THE GIFT OF LOVE – Whether it's romantic love, or the deep ties of family, a perceptive young woman works to heal the hurts of a wounded heart.
PRINCESS OF SALT – When a princess tells her father the truth, he banishes her from the castle. She must face many trials to gain back not only her true love, but the acceptance of her family once more.
THE WITCH OF THE WOODS – A brand new twist on a beloved fairytale, where nothing is as it seems.
30th August – Marked for the Pyre (Brands of Taelgir #2) by M.T. Fontaine
Between Andreiyes and Kaianne, an unlikely alliance has formed, but uniting Carved and Marked against the Order is not as simple as dripping some blood on a heartstone.
The Carved want revenge for centuries of genocide.
The Marked are indoctrinated in their beliefs. Meanwhile, the Order is scheming. And Rau's suspicions of the royal couple's intent are only growing. But when the Order discovers his daughter's condition, Rau must choose between what he knows is right and what is best for the person he cares for most.
30th August – A Mirage in the Memory (The Slip Saga #0.5) by Simon Tull
A digital ghost begs him to find her murderer. Her husband threatens to take the only thing he cares about … if he won't assassinate the killer.
Earth, post-Apocalypse. Thibault Allard is determined to save his wife. After he escapes the addictive virtual reality that enslaved them both, he works as a bounty hunter for their unsavoury captor to gain inside access and search for his beloved. But when the morally flexible immortal is handed a ruthless ultimatum, he derails his plans in order to pursue the man who terminated his boss's spouse.
Getting close to the dangerous cult leader responsible for the woman's death, he scrambles to survive after he's captured and imprisoned. And thrown into a pit for a gladiatorial battle against a blood-lusting monster, Thibault fears he'll die before he can rescue the bride he left behind.
Can he double down on his duty without losing the rest of his soul?
31st August – Hard Bound (The Planar Pages #2) by D. Hale Rambo
Life flourishes in the Book, a world of stacked realms spanning the ages, like the pages of an epic chronicle. Each page opens to domains evoking the glory of ancient empires, the passion of the Renaissance, or the adventure of court intrigue. Those who can travel between them are page turners, blessed with the power to go from one page to the next.
For investigator Fiona Thorne, turning the page is normal life. Solving mysteries is where the excitement lives. No case is too small to ignite her curiosity, no page too familiar to explore.
Someone has stolen from the Court of Copper, the illustrious fae page nestled within the Book. As the fabled Order of Seven, once impervious to discord, tears under the weight of distrust and strife, an innocent risks being shelved, penned as the thief. Who lies at the heart of the crime? Is it a member of the fractured counsel, or could the thief be much closer to Fiona than she realizes?
As the fate of the fae teeters on the brink of upheaval, Fiona and her alchemist ally, Gaili, must delve deep into the tangled mysteries of the page, racing against the clock to unearth the truth and restore harmony to the Court of Copper. Can they halt the rewrite of the fae page before it's too late and keep it from tearing inside out?