So it turns out there's quite a few fantasy book related Kickstarters flying around these days. From special editions to D&D modules to straight up book launches. And to be honest it can be tough to keep track of them. So I asked if people wanted a blog, similar to my Self Published Fantasy Releases blog to allow folk to see what Kickstarters are going on.
Now this list won't be comprehensive. I'll be building it from the ones I hear about, and the ones authors tell me about. So, authors, if you're running a Kickstarter any time soon… TELL ME!
For now, I'll be doing October and November together, but I may change up the format as we go.
Rules. Gotta have some rules. OK, 1 rule.
Your Kickstarter must have some sort of public page, even if it's just a launching soon page.
10th September – 10th November
Elmerian Chronicles by Corey Ratliff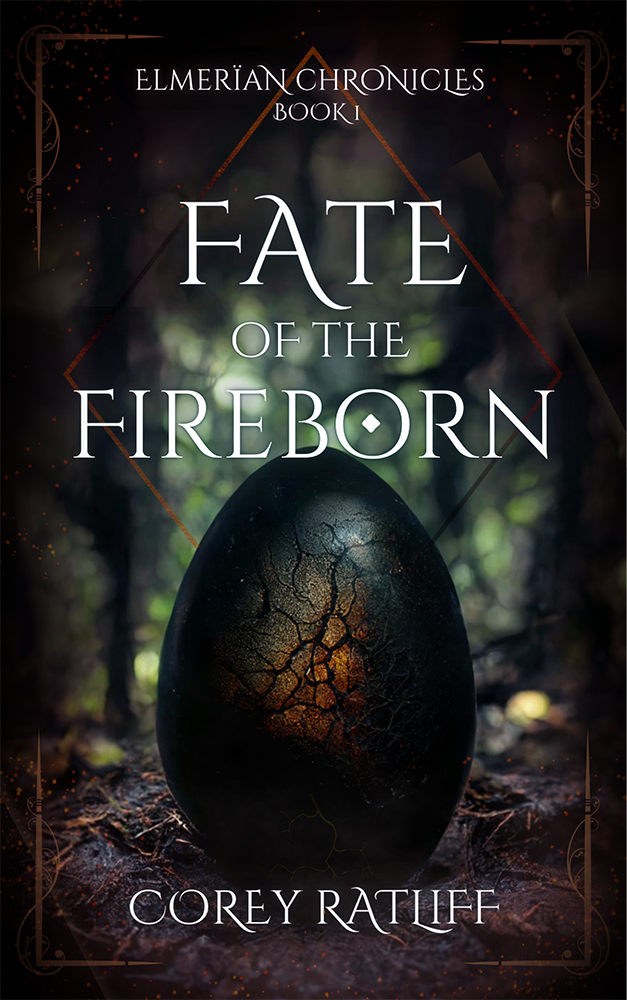 Aric Telendris has spent half of his life as a sentinel for the Elven Court. Though dangerous for a human, his job was simple; protect the dragon eggs being moved between the two elf factions, and kill any orc that tries to take them. But with an unprecedented arrival of a dragonmage—and a dragon about to lay an egg—the sentinels see an assault from the orcs the likes Aric has never seen.
 When the dust settles, he discovers the dragonmage poisoned, the dragon dead, and the egg lying on the ground. Aric is asked to deliver the egg to the elves in hopes a new elf rider will be chosen. When he touches the egg, his whole world is flipped upside down. The dragon within chooses him to be its rider—the first ever human dragonmage. 
 Now, framed for the theft of egg, a target has been painted on his back as word spreads across the land. Hunted by the elves he once stood with, the orcs he's always fought and the human king's army under which he's served for sixteen years, Aric must stop at nothing to protect the one thing that they could turn the tides of the century-long war; his bond to the new dragon.
October 1st – 31st
The Coraidic Sagas: Limited Omnibus Edition by Alicia Wanstall-Burke
Limited Edition, Hardcover, Novel, Omnibus
To celebrate the upcoming 5th anniversary of the release of Blood of Heirs (Book One of The Coraidic Sagas) in 2023, we're launching a Kickstarter to fund the creation of a Limited Edition Hardcover of The Coraidic Sagas omnibus. 
That's all three books of The Coraidic Sagas trilogy, in one beautiful hardcover! 
First published in 2018, Blood of Heirs began the epic journeys of Lidan Tolak and Ranoth Olseta, two heirs whose lives are forever changed by the arrival of an evil they could never have anticipated. Over the three volumes in the Saga, from the frozen mountains of the north, to the sweltering wet seasons of the south, Lidan and Ran battle against overwhelming odds, an all-consuming empire, magic-weaving mages, flesh-rending monsters, and the odd dragon, to save their peoples and the world as they know it. 
Action-packed, fast-paced, gripping, and at times confronting, The Coraidic Sagas has been compared to the works of Robin Hobb, Devin Madson, George RR Martin, Richard Ford, Elaine Isaak and Mark Lawrence. 
11th October – 10th November
Songs of Chaos, a DND 5E Setting and Supplement by Wider Path Games and Michael R. Miller
Tabletop Game, DND, Based on a Book
Michael Miller took the fantasy world by storm when he published Ascendent, marking the start to a new dragon rider epic combining the best of Eragon and Pern with the hard magic of Brandon Sanderson and Will Wight.
And now, you get to play a role in shaping this incredible world! Take on the role of a dragon rider, battle the Scourge, and deal with sinister plots of kingdoms, dragons, Wyrm Cloaks, and more in this epic DND 5E setting!
October 13th – November 11th
The Lightning Conjurer Hardcover Omnibus – LIMITED EDITION by Rachel Rener
Limited Edition, Hardcover Omnibus
Many many years ago, wayyyyy back in 2018, I wrote The Lightning Conjurer when I was still struggling to make money as a baby author – and was therefore forced to skimp and pinch where I had to. Because of that, I've always dreamed of giving the collection a beautiful, hardcover omnibus with a full exterior and interior makeover.
Now, thanks to turning literary tides and the boundless generosity of my readers, this old pipe dream can finally become a beautiful reality!
18th October – 17th November
Pale Kings Ilustrated Hardcover Collector's Edition by Ben Galley
Limited Edition, Hardcover, Novel
A special collector's Illustrated Edition of the fantasy novel Pale Kings, Book 2 of the bestselling Emaneska Series.
1st November
The Sword of Kaigen Limited Edition Hardcover by Wraithmarked Creative and ML Wang
Limited Edition, Hardcover, Novel
The Sword of Kaigen is getting a special edition hardcover with new cover art by Felix Ortiz, a new map, new interior artwork
November 1st
Sul: From Gold to Iron & Rust – an illustrated fantasy novel by J. Davis and K. Grierson
Hardcover, Novel, Illustrated
When gold rusts, what then will iron do?
A king destined to rule. A priest determined to protect his land. A demon out to Create chaos. A princess with her eyes on the throne
When a demon murders the regent, young King Elmes leaves his island palace and sails north to conquer a frozen wilderness rich in resources his people have squandered –and of course, hunt down the demon. Elmes has no doubt he'll prevail. After all, he is great like his ancestors.
But the land is already home to half-wild barbarians led by an immortal priest, who are used to weather more savage than any warrior. With a court losing confidence and a wife set on keeping the crown no matter whose head it sits on, the decisions at home prove the greater danger.
With mounting threats on all sides, Elmes wins his empire, but his arrogance leaves him cursed and trapped in the north. Without his armies, his magic, or even his own name, Elmes must face his selfishness and irresponsibility to preserve what truly matters: his young son's life.
22nd November – 21st December
Sea Dragon: three ocean urban fantasy books by Emma Shelford
Book launch, Special Edition Hardcovers
Her song is magic, but she's in trouble deeper than ever. Join half-siren Lune and her octopus friend in a mermaid mystery series.
4th October – 2nd November
Valkyrie Lost Limited Edition by Shannon Pemrick
Book launch, Collectors edition, hardcover
A fan of historical earth with a twist?
How about magic and Norse mythology?
And why don't we add in a heaping topping of steamy, slow-burn romance, a god of war and justice who makes a choice that will change more than he could ever imagine, and a witch who would be just as likely to heal your wounds as she would to slam a magic axe into your chest to protect those she loves?
14th October – 13th November
Rowan: The Lochlann Feuds Hardcover by Elle Madison and Robin D. Mahle
Have you ever lost someone you cared about? Have you ever done something incredibly stupid as a result?
Did it cost you more than you bargained for?
Then this story is for you.
The Lochlann Feuds is a historical fantasy romance about a princess who lands herself at the mercy of the enemy. Caught up in political games in a culture which is wildly different from her own, Rowan is forced to learn exactly how far she'll go for the people she loves.
October – 1st November
Welcome to the Faery Underground by Leslie Walker
Kevin is a weird nerd who just wants a normal life. The only way to get it? An academic scholarship. Just one more year of hardcore studying and he'll be living his apple pie dreams.
If only he hadn't let a friend drag him to a Halloween party that turns his world upside down—and changes his definition of normal forever…
Stacy is the smartest and strongest witch of her age. She left normal behind long ago. Being a magical Power with a capital P has been unusual at best and inconvenient at worst—until the fae target her friends, raising the stakes to epic heights.
She joins Kevin and friends to take on the fae. Brains and magic are their only weapons, but will they be enough to win?
October – 4th November
Arch Mage Series: The complete YA portal fantasy series by Cami Murdock Jensen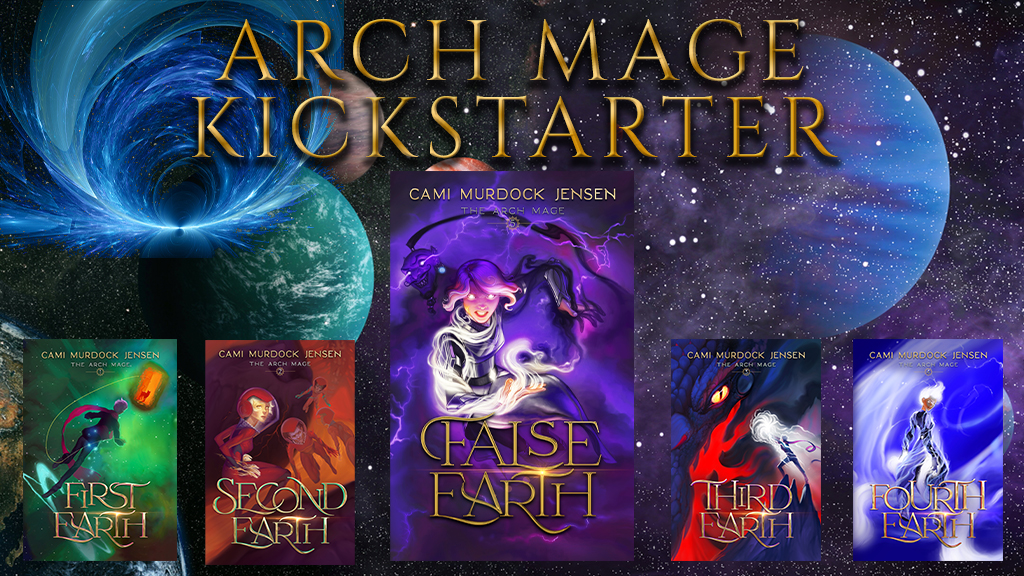 Do you love underdog teens facing insurmountable odds?
Are you ecstatic to step through portals to magical realms?
Do you gush over magical creatures (did anyone say dragons)? 
Then you'll love my five book YA portal fantasy The Arch Mage Series. Whether you've read the first 4 books or you're new to the series, this thrilling conclusion is going to be the series finale that explodes with magical action!
October – 1st November
Dragon Fantasy with Heart and Humor by Jack Adkins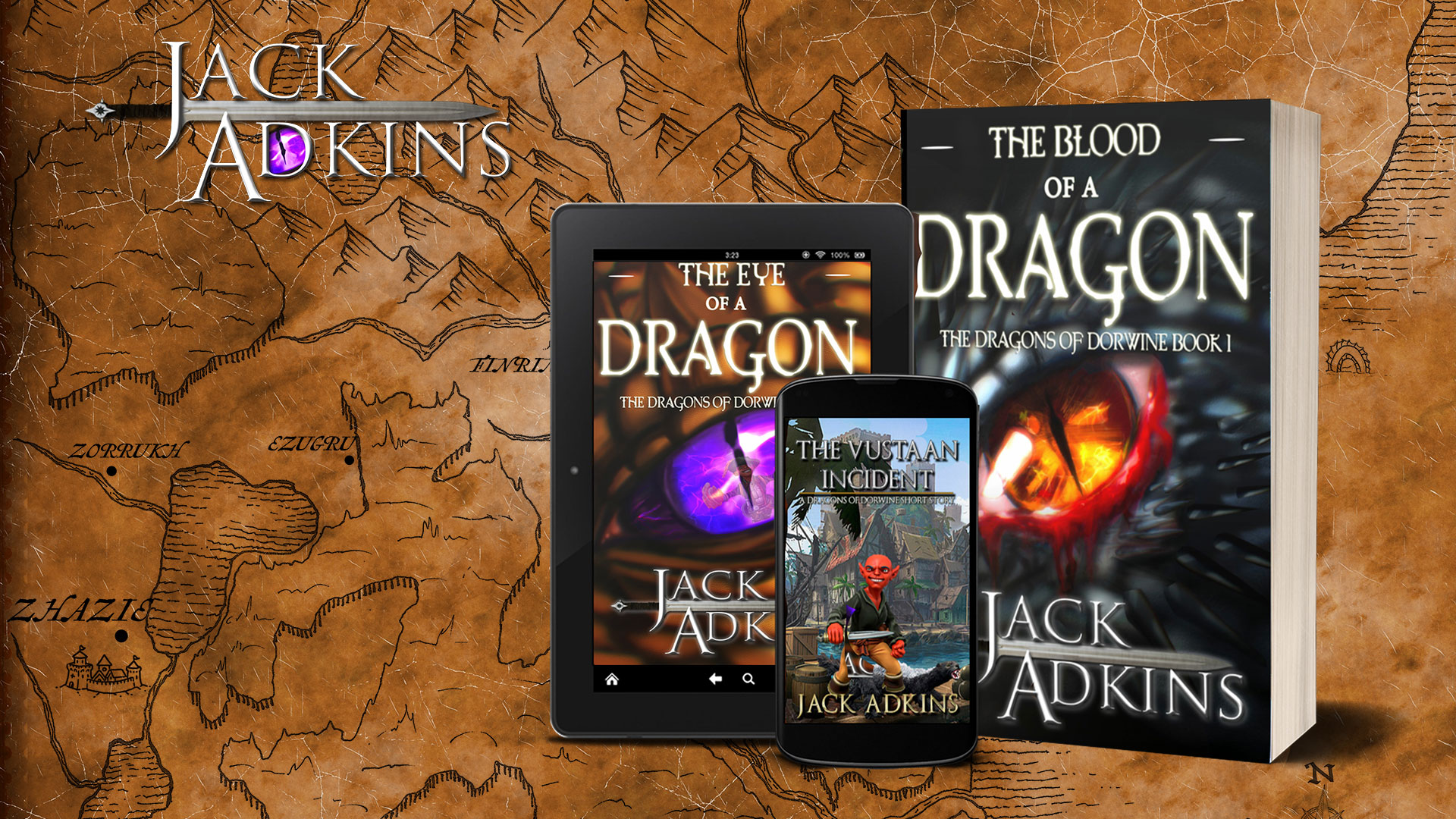 I've been telling stories my entire life. Finally, during the pandemic, I peeled back the curtain on a world I had spent decades crafting and I wrote my first novel, The Blood of a Dragon. That book, along with the others in the series, are set on a continent called Dorwine, where Dragons rule as gods.  They were created to be providers and protectors of the mortal races, instead, the Dragons soon became tyrants. Some lands, such as  Borman'Gariss, where the great Red DragonLord Perdition rules, are havens for criminals and those with dark ambitions. While the plains of Theleth are governed by Druindar, a Gold Dragon who takes the form of a High Elf to live among the people he rules. Be it Perdition or Druindar, or Bog, the crafty Black DragonLord, the rule of the Dragons is absolute and their word is law. For centuries, three rules have governed the mortal races of Dorwine: 
1) Never take arms against a Dragon or their retainers 
2) Make fitting tribute as prescribed in the land in which you live
3) Never seek to wield the power of magic without the blessing of a Dragon.
October – 4th November
Moon Marked: 3 EXCLUSIVE werewolf urban fantasy hardcovers by Aimee Easterling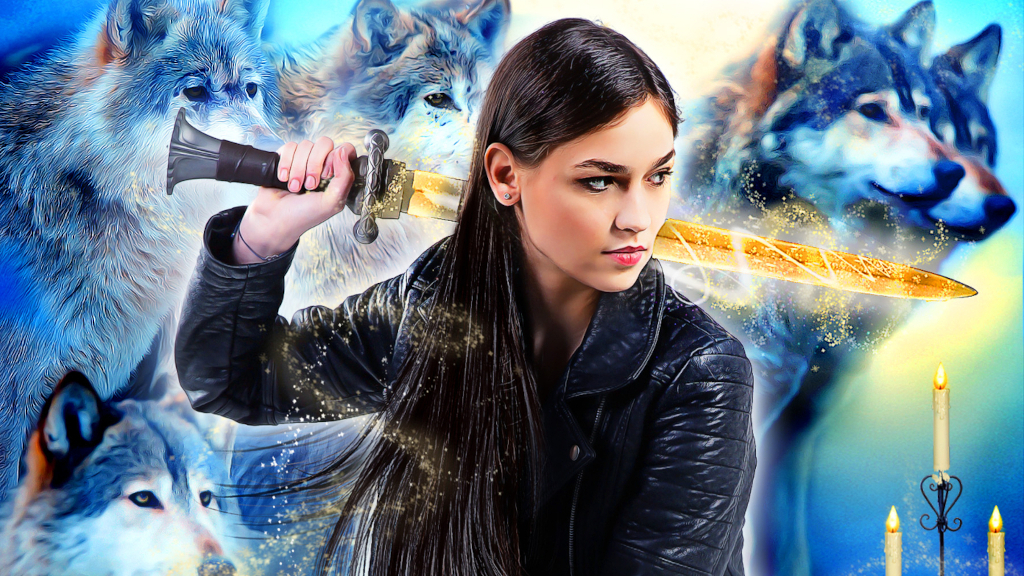 Secrets are my specialty.
I'm Mai Fairchild — fox shifter, sister's keeper, and bane of the local werewolf pack. In a world where different is dangerous, my sister and I must pretend to be human at all costs. Too bad I just lost the job that lets me live under the radar while putting food on my sister's plate.
Enter an enticing werewolf who offers enough cash to upgrade our diets from ramen noodles to salami if I join him on a magical hunt. But can I afford to accept the opportunity when the risk of working closely with every fox shifter's sworn enemy is so great?
October – 18th November
Aurora Sky Vampire Hunter: 10 Year Anniversary Duo by Nikki Jefford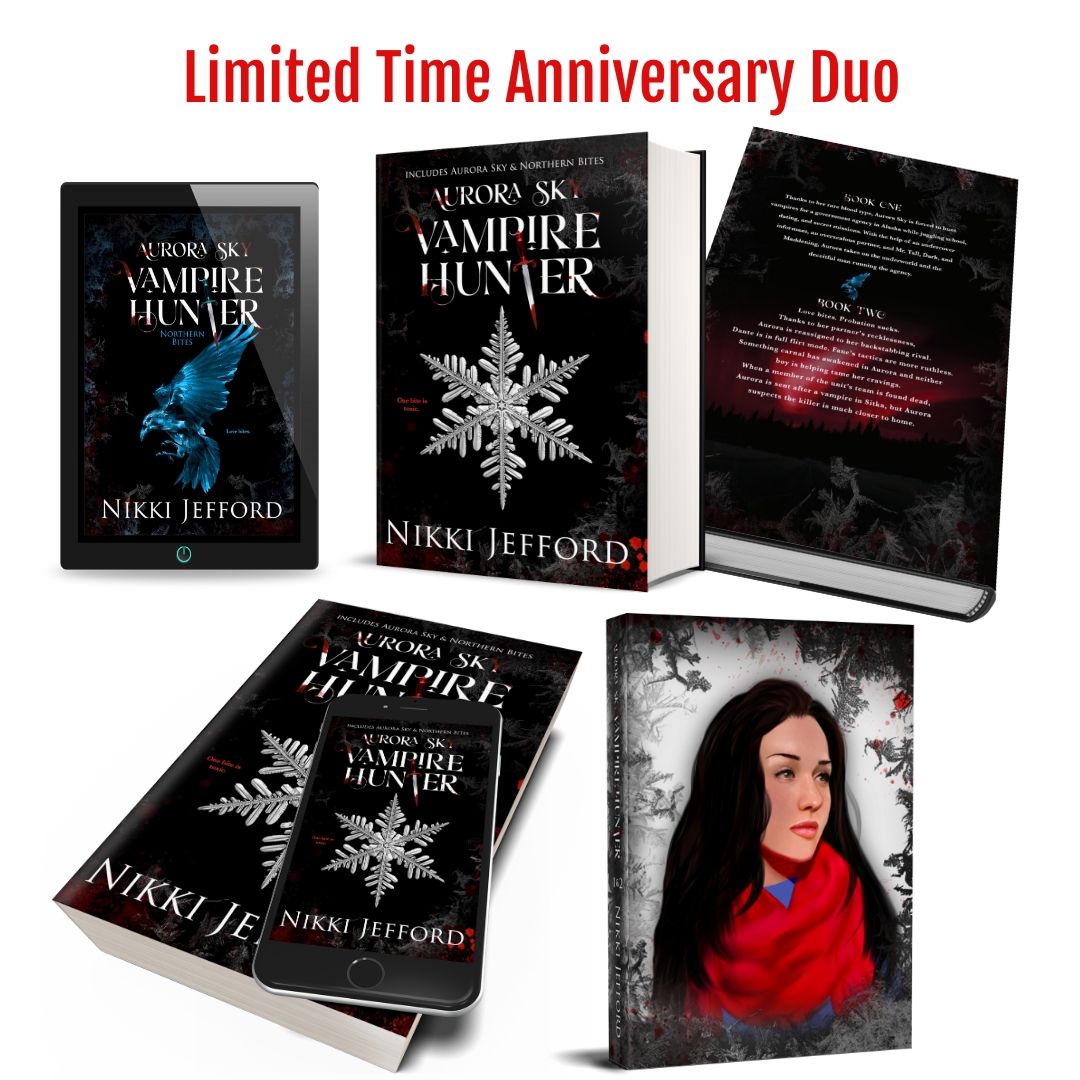 Ten years ago, the Aurora Sky Vampire Hunter series started as a way to deal with Buffy withdrawals. Add a dash of undercover Alias-style missions with nefarious foes, Far North adventures, and unforgettable characters – and the rest is history!
Filled with action, romance, mystery, and humor. Discover why readers stay up late into the night, binging this series from beginning to end. 
The newly updated edition DUO combines Aurora Sky and Northern Bites (books 1 & 2) with Chilling New Covers, Gorgeous Interior Design, Stunning Character Art, and Brand-New Backers Only BONUS Content! (Keep scrolling! It only gets better!)
October – 11th November
Urban Fantasy Novel: Dream Chaser Paranormal Women's Fiction by N.T. Swift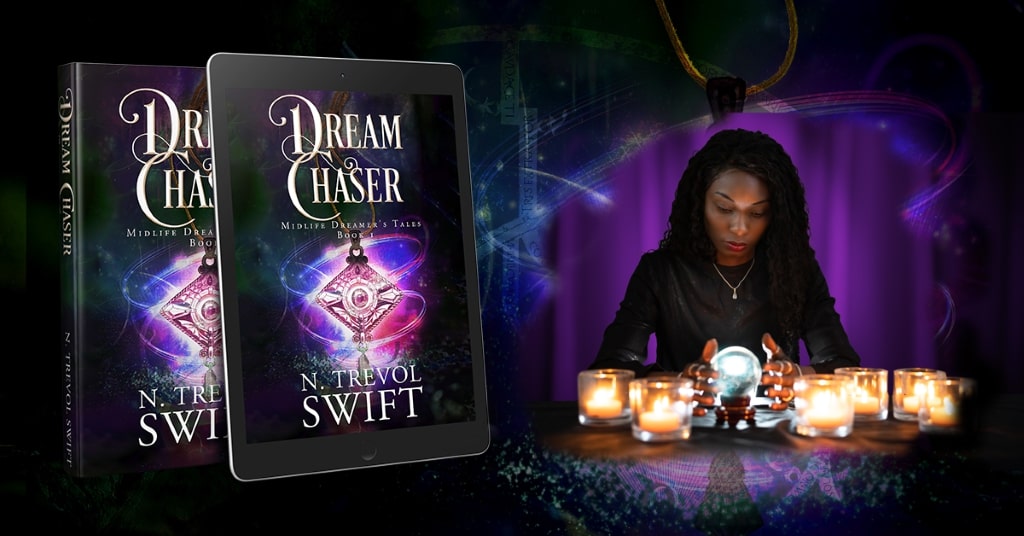 When you chase dreams, sometimes they chase you back…
Mid-forties. Divorced. Psychic?
Worn down by debt and divorce, Kasey never expected to take the advice to "follow your dreams" so literally. Her uncanny dreams keep pointing her in strange directions. First, it's taking a job as a caretaker for a creepy mansion. Next, it's befriending a makeup artist who wants to use the mansion as the setting for an indie horror movie. When the younger woman's dreams come under psychic assault, the two must chase down the source.
November – December
Piercing the Veil – An Epic Modern Fantasy Novel by Steven Guglich
Book One of The Veil Saga