So it turns out there's quite a few fantasy book related Kickstarters flying around these days. From special editions to D&D modules to straight up book launches. And to be honest it can be tough to keep track of them. So I asked if people wanted a blog, similar to my Self Published Fantasy Releases blog to allow folk to see what Kickstarters are going on.
Now this list won't be comprehensive. I'll be building it from the ones I hear about, and the ones authors tell me about. So, authors, if you're running a Kickstarter any time soon… TELL ME! by filling out this Google Form.
Rules. Gotta have some rules. OK, 1 rule.
Your Kickstarter must have some sort of public page, even if it's just a launching soon page.
January 17th – February 16th
The Exiles trilogy by Ashley Capes
Unjustly driven from their homes, four mismatched heroes struggle to find their place in an unforgiving world!
February 13th – March 3rd
Faerie Hearts: A Romantic Fantasy Collection
by Anthea Sharp
Fantasy tales for the romantic at heart…
Magical happily-ever-afters are yours in these sweetly romantic stories from USA Today bestselling author Anthea Sharp.
From a heroine of Celtic legend to an intrepid elf warrior, fall in love with these couples bound by fate, who must fight for everything they hold dear in order to gain their true loves.
January – February 21st
The Anatomy of Fear
by Various Authors
The Anatomy of Fear is a short story anthology that explores the borders between fear and fantasy through fiction. Penned by 12 independent authors, this anthology brings together different thoughts, experiences, and perspectives to answer one question. What do we fear, and why do we fear it? Featuring a collection of unique stories, each featuring or inspired by a  different part of the human anatomy, The Anatomy of Fear fuses horror, dark fantasy, grimdark, modern, and gothic influences. 
Edited by Sarah Chorn, The Anatomy of Fear features stories by Krystle Matar, Sean Crow, Tim Hardie, Zamil Akhtar, Bjorn Larssen, LL MacRae, BA Bellec, Lee C Conley, Trudie Skies, Jacob Sannox, HL Tinsley, and Ryan Howse.
February 24th
A Threat of Shadows: Signed Deluxe Hardcover
by JA Andrews
Special Edition, Hardback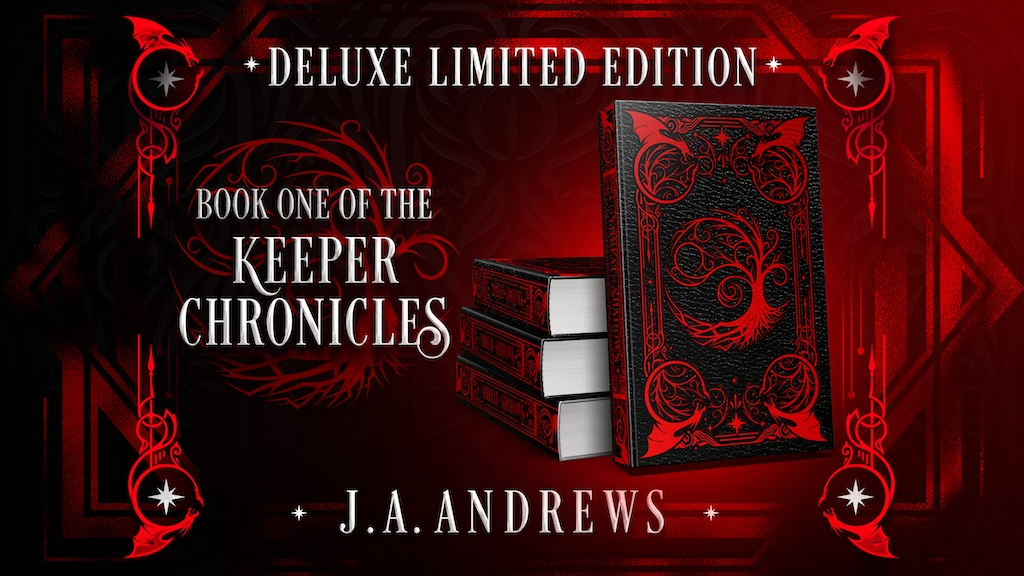 A deluxe, signed, limited edition hard cover of the first book in the bestselling epic fantasy series The Keeper Chronicles.
February 28th
Sufficiently Advanced Magic Deluxe Hardcover
by Andrew Rowe and Wraithmarked Creative
Special Edition, Hardcover
From Wraithmarked Creative & Podium Publishing comes a deluxe hardcover of Andrew Rowe's first book in the Arcane Ascension series.
February – February 24th
Esrahaddon – Ebook, Limited and Regular Hardcovers
by Michael J. Sullivan
Book Launch, special edition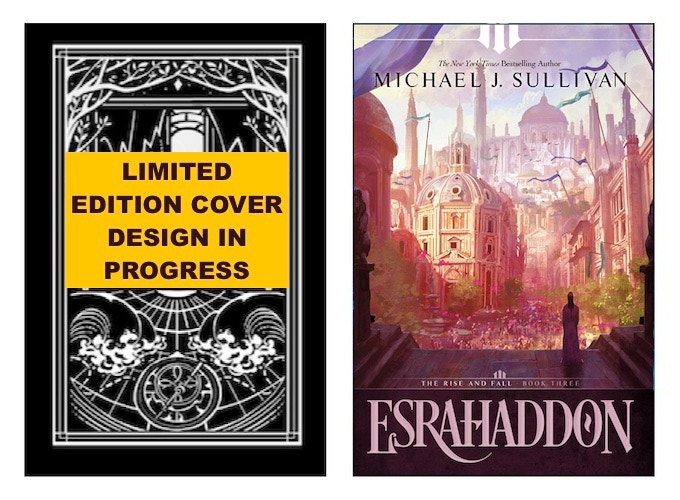 A HERO TO SOME. A VILLAIN TO MANY. THE TRUTH FOREVER BURIED.
The man who became known as Esrahaddon is reported to have destroyed the world's greatest empire—but there are those who believe he saved it. Few individuals are as divisive, but all agree on three facts: He was exiled to the wilderness, hunted by a goblin priestess, and sentenced to death by a god—all before the age of eight. How he managed to survive and why people continue to fear his name a thousand years after his birth has always been a mystery . . . until now.
February – February 18th
The First Ancestor: Book 2 of the Ranger Titan Wilds
by J.D.L. Rosell
Like the first book in the saga, The First Ancestor is full of adventure, magic, camaraderie, conflict, and redemption. In it, we'll venture beyond the Silvertusk Sierra as Leiyn and her companions find themselves in the middle of a war between the Gasts and their ancient enemies. These beings possess sorcery beyond anything Leiyn has faced before. If she's to survive and fulfill her oath to aid the Gasts, she'll have to find and claim power only known to long-dead ancestors.
My vision for The First Ancestor is to pack in even more awesome things than Kickstarter backers helped me achieve for The Last Ranger. There will already be a world map included and expert art and design for the cover, but how many interior illustrations we include and what other things might be made—such as a city map and side stories—is up to you!