Self Published Fantasy Releases – July 2022
If you would like to be kept up to date with the upcoming lists, please subscribe to my newsletter by clicking this link. I don't send out letters too often, pretty much once a month when this list goes out… and occasionally if I release a book or something.
As always, this is not a comprehensive list, but only includes all the books I have heard about so far.
If you have a fantasy novel you are self publishing in June or beyond, let me know by filling out THIS FORM, and I shall add it to the page. There are but 3 requirements:
1) It must be a self published fantasy novel.
2) It must have a Goodreads page.
3) It must have a cover.
30th June – The Swordsman's Descent (The Royal Champions #2) by G. M. White
Lost in a foreign city. Assassins around every corner. No allies in sight.
Survival is key, when enemies are all around.
Belasko, the Royal Champion, war hero, legendary swordsman, has distanced himself from the trappings of court life and toils at his academy. Searching for his successor.
When a general Belasko defeated long ago stages a coup to place himself upon the Baskan throne, Queen Lilliana's desire to negotiate a permanent peace takes them into a vipers nest of intrigue, suspicion, and betrayal.
When blades are drawn, and all seems lost, can Belasko save the lives of those he loves the most?
30th June – Persephone Awakened (Persephone: A Tale of Darker Seattle #2) by D.L. Solum
Epic Fantasy, Urban Fantasy, Horror
It's fine. Everything's fine. Just fine.
Within the bowels of the Persephone, Jo d'Armor's mission to rescue her youngest sister from the clutches of the vampire, Andre is totally on track. It just may take not the weeks or months she'd intended… maybe this will take years?
Back on shore, Angela d'Armor has everything at the Warren under control, including their newly stolen fortune. That she's now under a death sentence from Seattle's Queen of the Fay is probably beside the point?
Roxanne's traumatic abduction, assault, and rescue was touch and go. As the newest refugee to land at the Warren, maybe she's finally found relative security?
But that illusion of safety was shattered by the bombshell news that she's a freaking werewolf. Unfortunately, her only mentor in this new world is Wydd, who's grasp of werewolfness seems sketchy, at best.
Yes, everything's going exactly to plan.
But, as they say… no plan survives contact with the enemy.
1st July – Enchanted Forest by Various Authors
If you go down to the woods today…
You'd better not go alone…
Discover the secret world between the trees where fairies, unicorns and even monsters dwell. Take a stroll through enchanted woods and dance with pixies and dryads by the light of the stars. Escape Baba Yaga and fall in love with a prince in disguise. Taste the fruit at the goblin market and be whisked away on a magical adventure.
Among ancient trees, find beauty, danger and adventure in these enchanting short stories by award-winning, best-selling, and up-and-coming fantasy authors.
1st July – The Third Kingdom (A Thousand Li #7) by Tao Wong
Epic Fantasy, Progression/Cultivation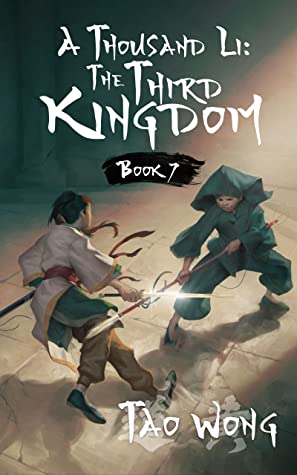 Banished, alone, adrift. A new beginning.
Long Wu Ying has been banished from the Verdant Green Waters Sect for defying the orders of the Elders. Forced to prove himself in the outer world before he is allowed to return, Wu Ying begins a journey that will have him visiting old haunts and a new kingdom.
Amidst new cultivators, new politics and new challenges, Wu Ying must find the center of his dao and rise to the challenge.
Or be forgotten on the steps to immortality.
1st July – Immortal Shell (Creation's Bane #2) by Kevin Sinclair
It took everything to defeat the feared Natom Hilgresh… turns out, that was the easy part.
Now the clock is ticking for Clive to return to Far Reach and prepare for the second coming.
Of course, it isn't exactly a Sunday stroll. Navigating unforgiving terrain across the war-torn country of Kalabri, the vast armies of Destruction and Justice swarm the land, killing everyone in their path.
But there is strength in numbers and by offering a safe haven to those displaced by the carnage, there's a real chance of binding them together into a force dangerous enough to slaughter its way home.
For if there is one thing you can say about war, if it doesn't kill you, it will give you plenty of XP…
1st July – Darktown Funk (The Bad Guys #9) by Erik Ugland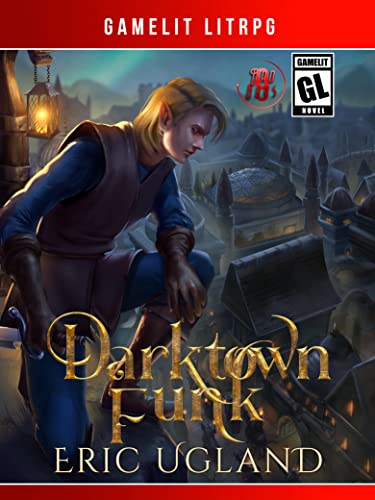 Land-ho!
Clyde and co. have finally – finally – made it to the City of Darkness. Which turns out to actually exist!
One small problem though. Anyone and anything that sets foot on the island immediately disappears. Ceases to exist. Poof.
To complete the quest, Clyde needs to figure out how to actually enter the city and steal the crown jewels…without getting stuck in the town forever. It's a foreboding, dark place (obviously), where corruption is rampant. And maybe worse: the game rules Clyde's gotten so good at bending to his will? They don't seem to apply.
1st July – Crossroads (Eternal Dominion #8) by Bern Dean
Having picked up a trio of young ladies who are in need of an escort back home, Xeal sets off to return them to their tribes in the beast-man lands.
If Xeal can managed to strike a few deals with the various tribes along the way, all the better.
All while Abysses End has come once again to pay Alex a visit in reality, bringing four more of its workshops members who have anything but good intentions for him.
All leading up the holidays and the last days before Alex and his friends have at home, before they move out of state!
1st July – South Breaks (Winds of Destiny #1) by Hannah Steenbock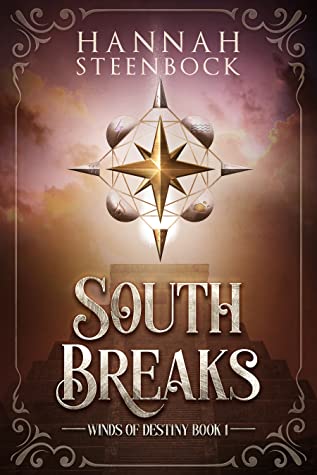 South's days are numbered. After serving and protecting the Holy Empire for twenty-five years, she is facing the ultimate sacrifice, giving up her life on the top of a pyramid.
Fate intervenes in the shape of a nameless guide, a clever mule and a rockfall.
Soon, South's mind is reeling from all she is learning about herself and her powers. Dealing with loss while building a new life, she has to risk everything she gained to save someone else.
5th July – Bait and Switch (The Adventures of Elsabeth Soesten #2) by D.E. Wyatt
There are some things in the world that are real, and others found only in minstrels' fancies.
Elsabeth and Hieronymus find these lines blurring after accepting a simple escort job to the isolated village of Checy. Local folklore tells of a wizard dwelling in the wilderness nearby, and their client, an orphaned youth named Maerten, hopes that his magic can reveal the truth about his past. Despite their skepticism, Elsabeth and Hieronymus are soon drawn kicking and screaming into the unlikely tale of a destroyed kingdom and a long-lost heir.
Now, Elsabeth finds herself struggling to balance her growing affection for the boy in her charge with the knowledge that they must part ways when they reach their destination. And hanging over all is the reality of the heartbreak Maerten must face when he learns that rumors and tall tales are seldom what they seem.
5th July – Dark Crusader (Arise #2) by Jez Cajiao
Hunted, confused, pissed off… this is one quarry you don't want to back into a corner.
Steve and Ingrid have escaped the clutches of Athena, but Steve is still learning, both about his place in the world, and his capabilities, not to mention those of the creatures that surround him.
Ingrid, too, must find her way in the new reality she finds her world has become, and the pair need a plan.
Fortunately, Ingrid's a lot brighter than Steve, and she's had plenty of time to plan, to observe, and to build up a festering hatred of her 'betters'.
Steve's going recruiting—and harvesting—Greece is in for a hell of a surprise, and for the criminal element out there? It'll be a fatal one…
5th July – Dreadgod (Cradle #11) by Will Wight
Epic Fantasy, Progression/Cultivation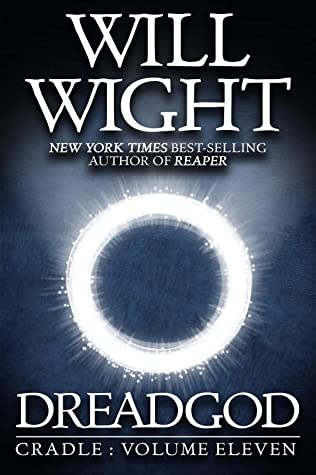 The battle in the heavens has left a target on Lindon's back.
His most reliable ally is gone, the Monarchs see him as a threat, and he has inherited one of the most valuable facilities in the world. At any moment, his enemies could band together to kill him.
If it weren't for the Dreadgods.
All four are empowered and unleashed, rampaging through Cradle, and grudges old and new must be set aside. The Monarchs need every capable fighter to help them defend their territory.
And Lindon needs time.
While he fights, he sends his friends off to train. They'll need to advance impossibly fast if they want to join him in battle against the kings and queens of Cradle.
Together, they will need power enough to rival a Dreadgod.
9th July – To Speak With Elders (The Protectors of Pretanni) by Mike Mollman
Epic Fantasy, Sword & Sorcery, Historical Fantasy
Grahme is more powerful – and more volatile – than the Druid Council ever guessed. His nephew, Figol is a Sorim, the druid's sworn enemy. When Figol attempts to join the order, both are sent on fool's mission to find new allies.
But who? The Emerald Druids hold them in disdain. The Centaurs shoot humans on sight. The Demon Summoners and their infernal demons are too foul to consider.
Unexpected kindness and cruelty await, but not from whom they expect.
11th July – A Slice of Sorcery (Magic & Sorcery Chronicles #2) by Marie Andreas
The Challenge is faced by all royals of Astarious who would seek to rule the kingdom. Before their twenty-first birthday they must submit to the will of the oracles to be sent on an unknown adventure.
The oracles created the Challenge to make certain the new royals were strong enough and wise enough to rule the kingdom when they return.
If they return.
As the middle royal daughter, Nevaine already saw the results of one Challenge—her older sister, Lizeth.
However, unlike her older sister, Nevaine had no master life plan, nor a goal of ruling the land. She would much rather stay home and read—or work on her formidable knife skills. She wasn't even certain that she wanted to rule the kingdom.
Two days before her Challenge begins, her boyfriend suddenly vanishes, leaving a cryptic note behind—one about another woman. Hurt and furious, Nevaine first refuses to believe anything good about him, but evidence grows that he might have been taken to throw off her Challenge.
Portals and foul magic invade the kingdom. And when Nevaine is kidnapped to keep her from leaving on her Challenge, she realizes there is far more at stake than her right to be declared an heir to the kingdom.
She finds herself in a distant land with her grigeen companion and surprisingly, her semi-ex-boyfriend. He's not who she thought he was and his lies could prove fatal for them all.
12th July – Titan Hoppers (Titan Hoppers #1) by Rob J. Hayes
Sci-fantasy, Progression/Cultivation
Courage Iro will shatter the Gates of Power to protect his fleet.
Born talentless, Iro has all but resigned himself to a life of drudgery, watching his sister hop across to the massive space titan for supplies. But when the titan explodes and his sister is killed, Iro finds a new determination to take her place. He's not about to let weakness prevent him.
When the fleet encounters a new titan, filled with powerful monsters, deadly traps, and mysterious cloaked figures, Iro is the first to spontaneously manifest a new talent. Now sent to a different ship, to train with others far beyond his strength, Iro will have to train twice as hard just to catch up.
To protect his fleet, and to uncover the mysteries of the titans, Iro won't just open the Gates of Power. He'll break them.
12th July – These Gossamer Strings (The Last Gift #3) by Allegra Pescatore
Epic Fantasy, Romance, Gaslamp
A God is Dead. A Queen is Missing. Secrets are Unraveling.
On trial for the murder of the King, Elenor and Gabriel must become allies if they want to survive. His magic is spiraling out of control, awakening a mystery hidden in the very walls of the palace. She has one month to pass her Water Rite and find a way out of the marriage her parents set up. But things are about to get much more complicated.
Between sadistic family members intent on taking Elenor's throne, Tirit Mindel breathing down Gabriel's neck, and a Golden Dragon appearing in the sky above the Mondaer Desert with an ominous warning, more than the Kingdom of Lirin is at stake.
If that weren't bad enough, time is ticking down for Fedrik and Fay as well. With the desert turning against them and Daemon as a questionable new ally, figuring out how to control Fedrik's Gift has become a matter of life and death.
15th July – Path of War (Empire of Ruin #2) by David Green
Epic Fantasy, Grimdark, Sword & Sorcery
The Banished have made their move, now Haltveldt answers back.
Reeling from the events at Solitude, Calene Alpenwood embarks on a journey to find meaning in all that she's seen, and discover the answers she so desperately seeks. Finding herself more alone than ever, Calene is trapped between doing what's right, and doing what needs to be done.
Meanwhile, Kade Besem continues his search for his son, Arlo, and the strange warrior-monk Tilo. His hunt takes him deep into Banished territory and into the jaws of danger.
Revelations are revealed, ancient secrets are uncovered and those who stand in the Empire's way can't hope to win when Haltveldt walks the Path of War.
15th July – The Sixth Rune (Divine Apostasy #6) by A.F. Kay
Ruwen survived Legion's Fifth Vault with devastating consequences. His escape flung him far from home, severing his connection to Uru. Even his Void Band, with its link to the Black Pyramid, no longer works. Isolated, with no obvious path back, he must learn new skills or die here.
For the first time, Ruwen can access his Core without worrying about discovery, and the work started in the Spirit Realm creating spells can finally continue. But that alone will not be enough, and he carefully explores the power of the mysterious Architect Role passed to him by the Goddess Uru.
The solitude also provides Ruwen time to perfect his Bamboo Viper Steps and investigate the hidden layers the forms contain. Pushing himself physically, mentally, and spiritually momentarily lets him forget his grim existence.
But as the seclusion persists, Overlord, the mental construct given life by the trap Rami triggered at Malth's Library, continues to evolve, altering Ruwen's mind, and causing Ruwen to doubt his sanity.
Underlying the isolation, loneliness, and harsh conditions lives the fear that one mistake will result in permanent death.
But if Ruwen doesn't overcome that fear, and push himself to his limits, he will never leave this place. And the consequences to himself, his friends, and the Universe will be nothing short of catastrophic.
19th July – The Legend of Randidily Ghosthound #3 by Noret Flood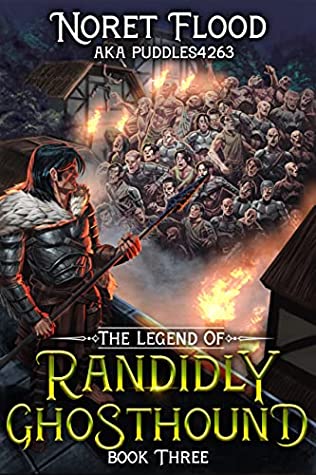 20th July – The Warrior (The Memorian Prophecies #1) by M.H. Milrem
Tria is an orphan and a thief. Two things that should not exist in the glittering city, Lysena.
When she makes friends with the heir to the richest merchant of Lysena, Tria has to decide between her freedom and saving his life.
But then she is Called by the gods in Lysena's glistening temple and discovers that underneath the city of light and love lurks a dark and dangerous world – ruled by the mysterious Magician.
In those shadows, Tria has to learn all over again what it takes to survive. Only this time, she has a teacher who will stop at nothing to turn her into the most fearsome weapon the world has ever seen.
26th July – Lost Fables (Fraudewolf #1) by J.M. Congdon
Over a century ago, a hero single-handedly brought an end to an age of horrors and monsters, and the world has mostly recovered from the devastation since. But the world once again is threatened by darkness. In the realms of carnivores and herbivores, a female jackrabbit has spent ten years in search of a wolf, seeking to be taught what he fears above all else.
27th July – The Resue (Dragon Heart #2) by Kedumetse Motloutsi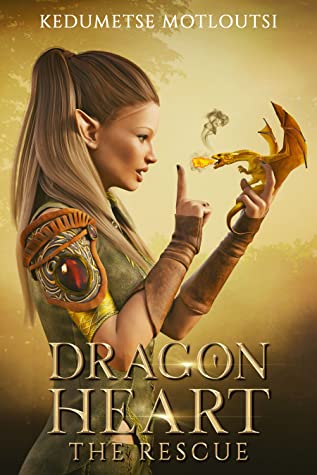 A life of cruelty. A secret revealed. A race to save her friend.
Darius is an elf that has only known cruelty in this world. When she leaves the farm to hunt for food, she encounters a knight who makes a startling revelation that could free Darius from her uncle's grip. But before that can happen, the harsh realities of Darius' home life leave her brave dragon friend, Mikey, gravely injured and her spirits dashed.
Darius' only hope to help her injured dragon is to trust the knight sent to retrieve her and use the gift he gives her as a talisman as she navigates the Andorian forest that's filled with creatures who've been corrupted by a dark life force and chased by a mage assassin who wants to see her dead before she takes her rightful place at the throne.
27th July – Between the Lines (The Planar Pages #1) by D. Hale Rambo
Epic Fantasy, Historical Fantasy
Life flourishes in the Book, a realm of stacked worlds, like the pages of a novel. Each more unique than the last. Those who can travel through them are page turners. Blessed with the power to go from one page to the next. For investigator Fiona Thorne, being a turner is normal life. Solving mysteries is where the excitement lives. Minor cases are still work to be done, people to be helped, and she's determined to make an impact in the Book, no matter what.
Blaze, the page of fire, is wasting away. Fire elementals are being smuggled out in waves, but by whom? Fiona is on the job and nothing will hold her back, not even the overbearing Travel Guild. They may run the Book, but they don't rule her. With the fire page and its creatures on the brink of winking out, she has to race to unravel who the smugglers are and how to stop them. Is there more to this case than it seems? Can Fiona read between the lines and solve it in time?
29th July – Anamnesis (Timelessness #4) by Susana Imaginario
Mistakes were made.
The future is uncertain.
And Time doesn't care.
As the story ends, we'll finally learn how it started.
The world is breaking apart. Only the combined willpower of Hades and Hel can save it.
But Love has other plans.
Meanwhile, the gods need to deal with the outcomes of their choices; everyone else needs to survive them.
And Psyche must finally face her greatest foe.
Can free will cheat fate, or is fate the consequence of free will?
29th July – Strange Cargo (Mennik Thorn #3) by Patrick Samphire
Epic Fantasy, Urban Fantasy
What do a smuggling gang, a curse that won't go away, and a frequently lost dog have to do with each other?
Answer: they're all here to disrupt Mennik Thorn's hard-earned peace and quiet.
As the sole freelance mage in the city of Agatos, Mennik is used to some odd clients and awful jobs. But this time, one of his clients isn't giving him a choice. Mennik might have forgotten about the smugglers whose operations he disrupted, but they haven't forgotten about him. Now he is faced with a simple ultimatum: help them smuggle in an unknown, dangerous cargo or flee the city he loves forever.
Time is running out for Mennik to find an answer, and things are about to get completely out of control.
31st July – Master of Shadows (Jayne Thorne, CIA Librarian #2) by Joss Walker
A lost grimoire. A dangerous new enemy. And a powerful magical weapon that could destroy the world.
Jayne Thorne, CIA Librarian, is back for another exciting mission. When her mentor goes missing, Jayne is sent to Paris to find him, only to land in the crosshairs of a deadly terrorist organization and their diabolical weapon, a mysterious poison that renders their enemies powerless.
Fighting to combat this weakness, Jayne struggles to make peace with her sister, who has been hiding the truth of their family history for years, and overcome difficulties with her shifter boyfriend, who can't quite sync up with Jayne's new powers. Even worse, the terrorists demand she locate a necromantic grimoire in France, or they will kill her mentor.
As Jayne hunts for the grimoire, she unlocks the secret to summoning the Master of Shadows—a long-dead master magician possessing a dark and destructive magic. With this lethal power unleashed, she must protect her team from the worst magical threats they've ever faced…or suffer the deadly consequences.