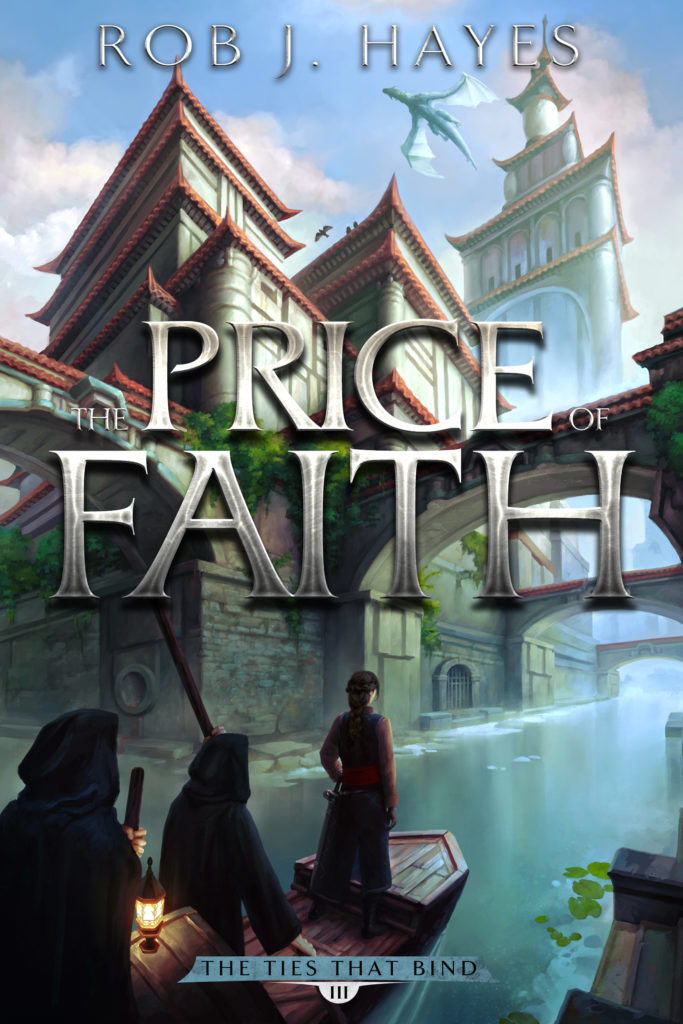 Available Now on Amazon and Kindle Unlimited
NOT EVERYONE HAS A DESTINY.
Separated and miserable, Thanquil Darkheart and Jezzet Vel'urn both have their reasons for wanting to leave the Dragon Empire. Jezzet flees from the wrathful fury of an Empress scorned while accompanied by the ever insidious Drake Morrass and Thanquil sets out to find and judge his one heretical loose end.
Praise for The Price of Faith
"Seeing just how good this last book is and how much he improved over the course of just one trilogy (which started out very good), I am convinced he will become a major force in the fantasy field."
---
"The series has been all that I wanted and more, like any reader of a good fantasy; I want more!"
---
"Loved this series so far and cannot wait for the next book. Knocks spots off the competition with style, substance and and some unforgettable characters."
---
"I have enjoyed these books more than any I have read in a long time, I look forward to reading future works by Rob J. Hayes, a new, exciting talent in the fantasy genre."
---
"The final installment in the trilogy does not disappoint! Some interesting twists and a very exciting end to the series. I was actually really sad that the trilogy ended and couldn't face starting a new book for several days."