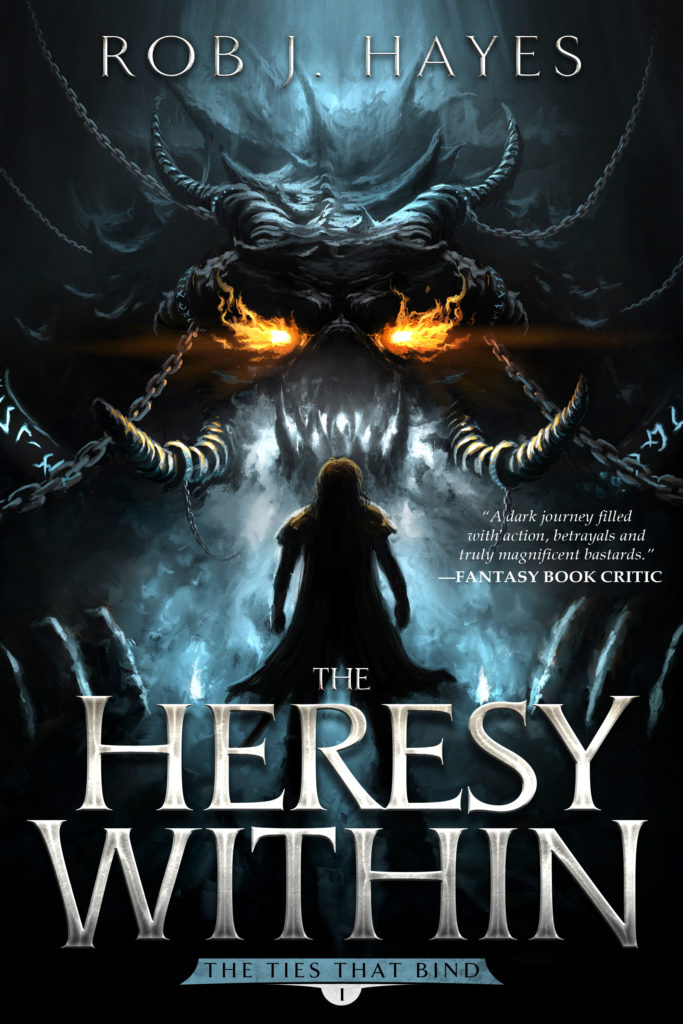 Available Now on Amazon and Kindle Unlimited
When there are no heroes left, it's up to the villains to save the world.
Even the best swordsman is one bad day away from a corpse. It's a lesson Blademaster Jezzet Vel'urn isn't keen to learn. Chased into the Wilds by a vengeful warlord, Jezzet makes it to the free city of Chade. But instead of sanctuary all she finds are more enemies from her past.
Arbiter Thanquil Darkheart is a witch hunter for the Inquisition, on a holy crusade to rid the world of heresy. He's also something else: expendable. When the God Emperor gives Thanquil an impossible task, he knows he has no choice but to venture deep into the Wilds to hunt down a fallen Arbiter.
The Black Thorn is a cheat, a thief, a murderer and worse. He's best known for the killing of several Arbiters and every town in the Wilds has a WANTED poster with his name on it. Thorn knows it's often best to lie low and let the dust settle, but some jobs pay too well to pass up.
As their fates converge, Jezzet, Thanquil, and the Black Thorn will need to forge an uneasy alliance in order to face their common enemy.
Praise for The Heresy Within
High acclaim: The Heresy Within features in Fantasy Book Critic's top reads of 2013. See the lists at the Fantasy Book Critic website.
---
"Tangled and intertwined, with a large roster of colorful secondary characters, the stories of the three main characters—Thanquil, Jezzet and Black Thorn—converge in a well-orchestrated plot driven by colorful character interaction…"

Kirkus Reviews (read the full review here)
---
"If you want a dark journey filled with action, betrayals and truly magnificent bastards of characters then The Heresy Within is the book that you should seek. DO NOT MISS IT!"

Fantasy Book Critic (read the full review here)
---
"The story couldn't have been better, a true fantasy wet dream for me. Not so much emphasis on magic, which is a big plus in my eyes, plenty of swordplay and small touches of romance/whoring."
---
"I have read many fantasy novels and this writer has the potential to be up there with the best. Excellent characters, interesting story can't wait for book two….well done sir….well done."
---
"The action is relentless, the characters well drawn and there are no wasted words. Without doubt one of, if not THE best fantasy adventure books I have read in the last ten years."
---
"Five stars or fifty for a generation's worth of religion on steroids, magical horror and a gang of cutthroats that make Rambo look like the Archangel. Great characters,terrific storyline and a storyteller to bring it all together."
---
"I found myself devouring the book, unable to stop for much else, and am looking forward for more of Rob J. Hayes' writing. The overall writing was good, the plot intriguing and the characters fascinating. I very much loved this book."