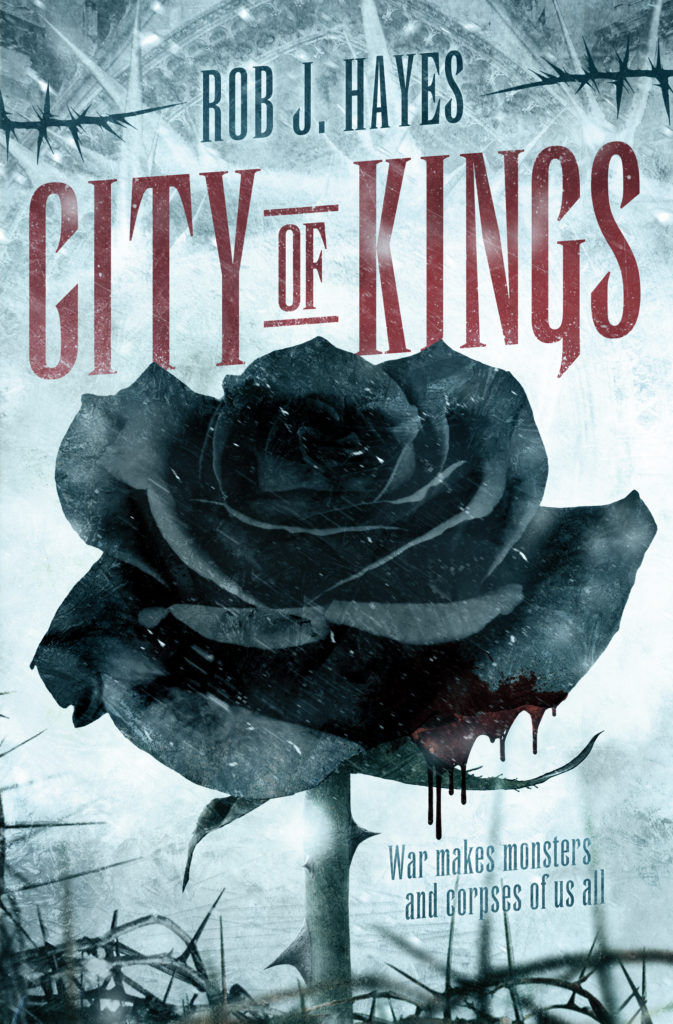 Available Now on Amazon and Kindle Unlimited
War makes monsters and corpses of us all.
For generations the blooded have ruled the Wilds, cultivating a lawless frontier and bleeding the good folk dry. The Black Thorn, once the most wanted outlaw the world has ever seen, is set on stopping them, and bringing an end to the great game that oppresses them all.
Crucible is the only blooded fortress left, but not for nothing is it called the City of Kings. Its defences are unbreakable, its walls unassailable, all built so one hundred can hold back a thousand. Worse yet, the Black Thorn is running out of time and there are darker things hiding underground, looking to turn the city into a tomb.
City of Kings takes you back to the Untamed Wilds and is a stand alone First Earth Saga novel, designed to be read independently of the other series, yet also continuing to add to the ongoing larger story of First Earth.
Praise for City of Kings
"Spares no punches (emotional, or literal) and truly showcases what happens before a regime change."

Fantasy Book Critic
---
"City of Kings is an exciting and dramatic read I recommend to all fans of dark fantasy."
---
"Hayes writes some of the darkest and most brutal fiction around and he's upped the ante even further here. Events and actions are often terrible and bloody but Hayes' smooth prose and elegant descriptions heighten the scale of horrendousness.

Fantasy Book Review (check out the full review here)
---
"Rob J. Hayes remains one of the best writers of grimdark fantasy around and should always be mentioned with Erikson, Lawrence, Abercrombie, and Morgan. He is a master of making compelling and memorable characters that always capture your attention."

BookNest (check out the full review here)