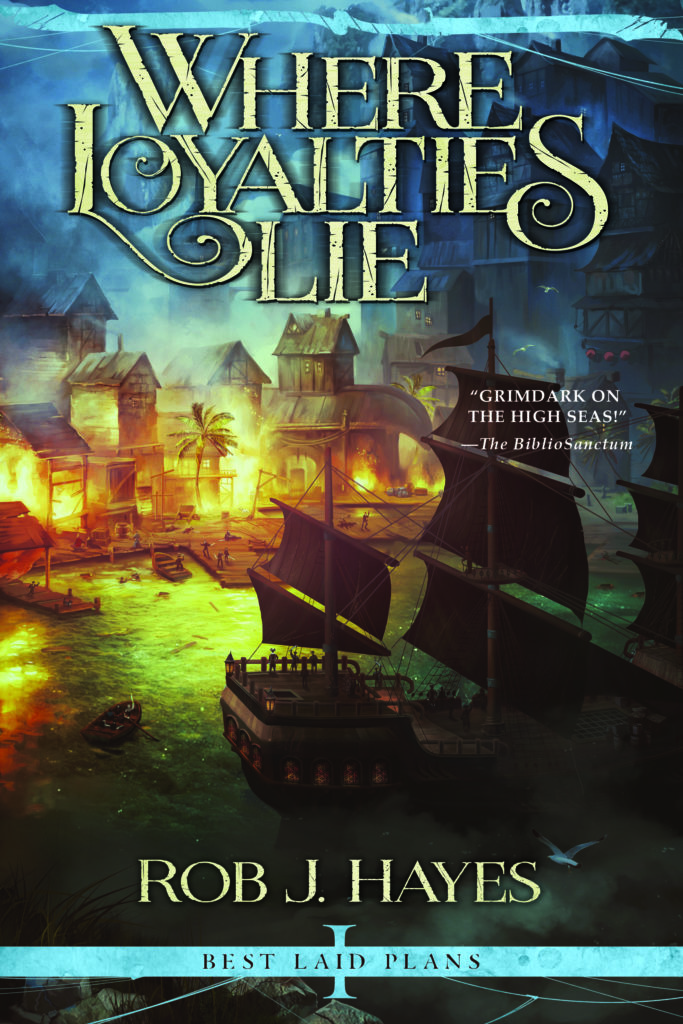 Available Now on Amazon and Kindle Unlimited
Everybody knows Drake Morrass is only out for himself.
As the fires of a dying city burn on a distant shore, Drake sees an opportunity to unite the other pirate Captains under his flag and claim a crown for himself. If he is to succeed he will need allies and the Oracle named Keelin Stillwater, the best swordsman in the isles, as Drake's right hand.
With enemy ships sailing his waters and setting fire to his cities, and the sinister Tanner Black threatening to steal the throne before Drake has even sat in it, Drake must somehow convince the other Captains that his best interests are also theirs.
Praise for Where Loyalties Lie
---
Short listed in the Best Self Published Category in BookNest's Best Books of 2017.
---
Nominated for a r/Fantasy Best of 2017 Stabby Award in the Self Published category.
---
"The world he created felt exactly like a world populated by pirates should feel; fun and vulgar and more than a little dangerous."

Booknest.eu (read the entire review here)
---
"Swashbuckling hijinks and devastating losses."

The Blogin' Hobgoblin (read the entire review here)
---
"I am dubbing this a "Piratecrombie"-esque work which is a must-buy for those who want to see a grimdark tale on the high seas."

Grimdark Magazine (read the entire review here)
---
"…the perfect fusion of Grimdark and epic nautical fantasy that you never thought possible."

Fantasy Book Critic (read the entire review here)
---
"…piratical grimdark mastery, superbly written, with utterly engaging characters."

Fantasy Book Review (read the entire review here)