(Book 2 of Best Laid Plans)
Coming 2017!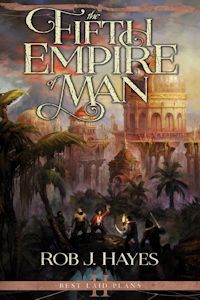 The Fifth Empire of Man is the second book in the Best Laid Plans duology and is due out 26th September 2017. You can pre-order it from Amazon here.
The Pirate Isles are united under Drake Morrass' flag, but the war has only just begun. There's still a long way to go before he's able to call himself King.
The Five Kingdoms and Sarth have assembled a fleet of ships unlike any the world has ever seen and they intend to purge the Pirate Isles once and for all.
Meanwhile, Elaina Black is securing herself powerful allies and the forces those allies can spare. She's set her course on the throne, either by Drake's side or over his dead body.